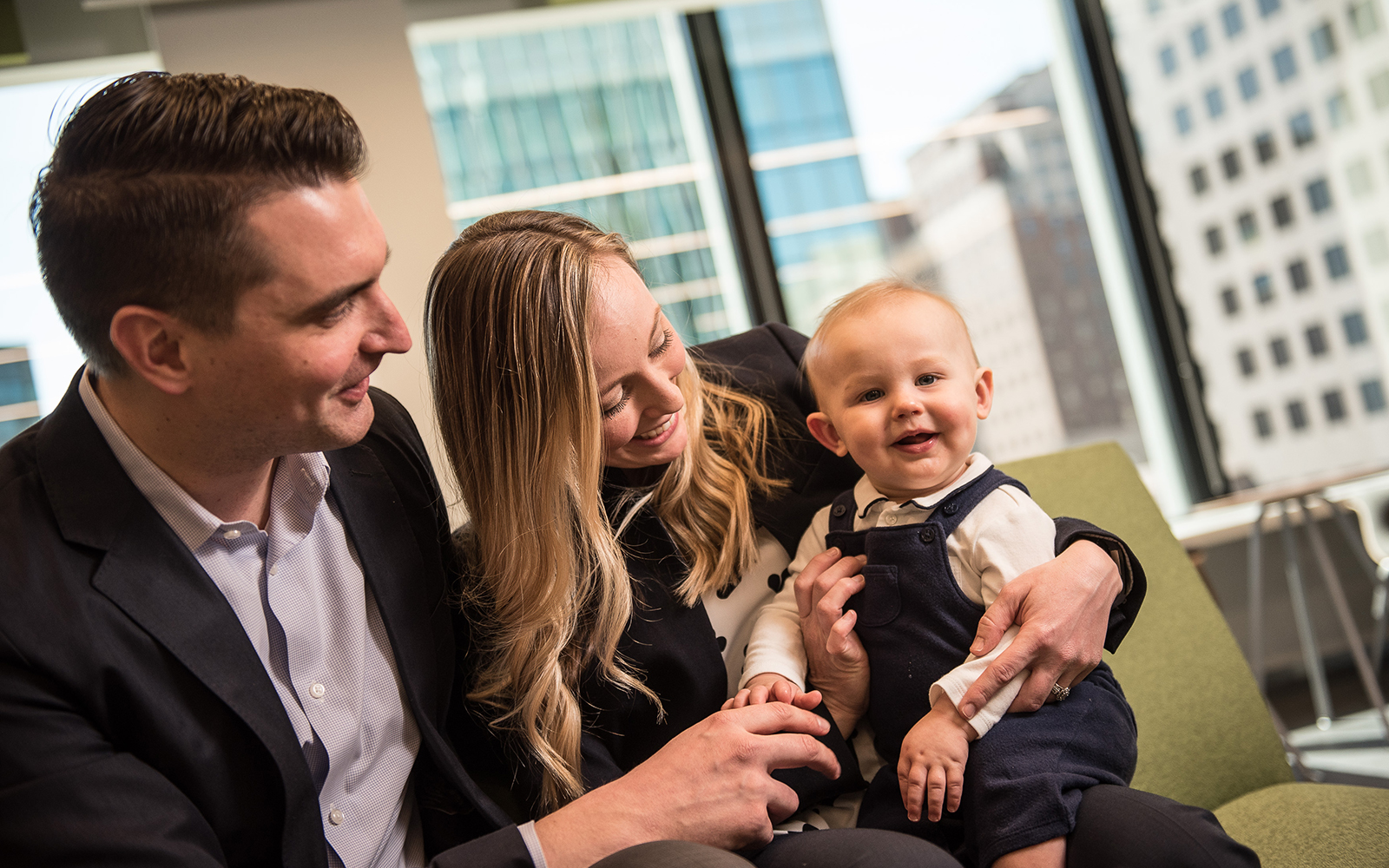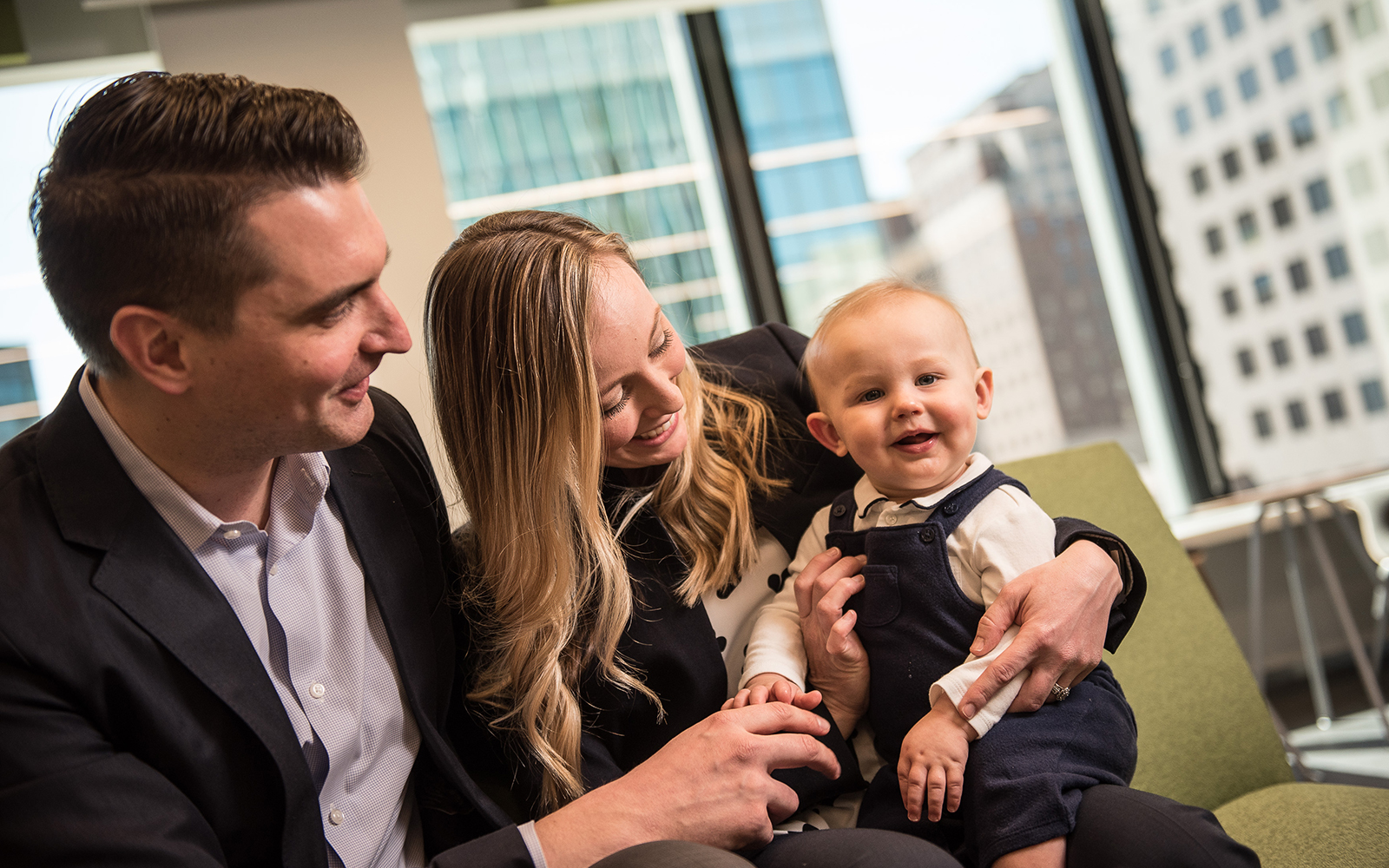 Julie Marquis DiGiacomo and Chris DiGiacomo agree that there are a million reasons to earn an undergraduate degree, but completing an MBA program is an investment you make in yourself.Continue Reading
Graduate Programs Pressroom
Upcoming Events
Tuesday, May 7th, 2019
05:30 PM - 07:00 PM
Hartford: Graduate Business Learning Center100 Constitution Plaza, Hartford, CT 06103
Hartford Infosessions

It is extremely important that prospective students make informed choices regarding the selection of a graduate program, and attending an infosession is a valuable way to gather the missing pieces.

UConn's graduate business infosessions are an ideal opportunity to learn first-hand about our highly ranked programs, meet with admissions representatives and hear from some of our faculty members.

It's also a great way to get acquainted with the campus and see where you would be attending classes.

Programs Represented

Infosessions at our downtown Hartford campus (UConn Graduate Business Learning Center) present information on the following programs:

Full-time MBA
Part-time MBA
Executive MBA (EMBA)
MS in Accounting
MS in Business Analytics and Project Management (MSBAPM)
MS in Financial Risk Management (MSFRM)
Masters in Human Resource Management (HRM)
Ph.D in Business

http://s.uconn.edu/2lo
Wednesday, May 8th, 2019
06:00 PM - 07:30 PM
Stamford CampusOne University Place, Stamford, CT 06901
Stamford Infosessions

It is extremely important that prospective students make informed choices regarding the selection of a graduate program, and attending an infosession is a valuable way to gather the missing pieces.

UConn's graduate business infosessions are an ideal opportunity to learn first-hand about our highly ranked programs, meet with admissions representatives and hear from some of our faculty members.

It's also a great way to get acquainted with the campus and see where you would be attending classes.

Programs Represented

Infosessions at our Stamford campus present information on the following programs:

Part-time MBA
Executive MBA (EMBA)
Full-time MBA (FTMBA)
MS in Business Analytics and Project Management (MSBAPM)
MS in Financial Risk Management (MSFRM)
MS in Human Resource Management (MSHRM)

http://s.uconn.edu/2lv
Wednesday, May 15th, 2019
05:30 PM - 06:30 PM
Waterbury Campus99 East Main Street, Waterbury, CT 06702
Part-time MBA Program

Infosessions at our Waterbury campus present information on the Part-time MBA Program.

Check out the following quick links to learn more before coming to an event.

Academics Overview
Curriculum
Fees & Financial Assistance
GMAT/GRE Strategy Sessions

Occasionally, the Waterbury infosessions may include a special GMAT/GRE Strategy Session. These sessions will cover the following topics:

History and Importance of the GMAT/GRE
Testing Details/Content
Intro to Techniques/Sample Questions
How The Princeton Review Can Help You Prepare for the GMAT/GRE

http://s.uconn.edu/2lp
Saturday, May 18th, 2019
12:00 PM - 03:00 PM
Hartford CampusSchool of Business
Deciding to pursue the Executive MBA at the University of Connecticut is a big decision. Our EMBA Preview Day gives potential students the opportunity to experience a day in the life of an EMBA student. Attendees will meet EMBA faculty, staff, students, alums and other potential students and will learn answers to some of their most pressing questions, which include:



· What is the EMBA program like?

· As a busy professional, with many professional and personal obligations, how will I fit the EMBA program into my hectic schedule?

· Who are the professors and what are they like?

· Who are the students?

· Where are classes held?

· Learn the answers to these questions and more during the preview session that includes an EMBA program debrief, admissions/application overview, networking, and lunch. Join us for a day in the life of an EMBA student.
Wednesday, June 5th, 2019
05:30 PM - 06:30 PM
Waterbury Campus99 East Main Street, Waterbury, CT 06702
Part-time MBA Program

Infosessions at our Waterbury campus present information on the Part-time MBA Program.

Check out the following quick links to learn more before coming to an event.

Academics Overview
Curriculum
Fees & Financial Assistance
GMAT/GRE Strategy Sessions

Occasionally, the Waterbury infosessions may include a special GMAT/GRE Strategy Session. These sessions will cover the following topics:

History and Importance of the GMAT/GRE
Testing Details/Content
Intro to Techniques/Sample Questions
How The Princeton Review Can Help You Prepare for the GMAT/GRE

http://s.uconn.edu/2lp
Media Contact
For all media inquiries, please contact:
Michael J. Deotte
Communications Director
+1 (860) 486-4478
mdeotte@business.uconn.edu
UConn faculty are available for live interviews from the campus television studio.