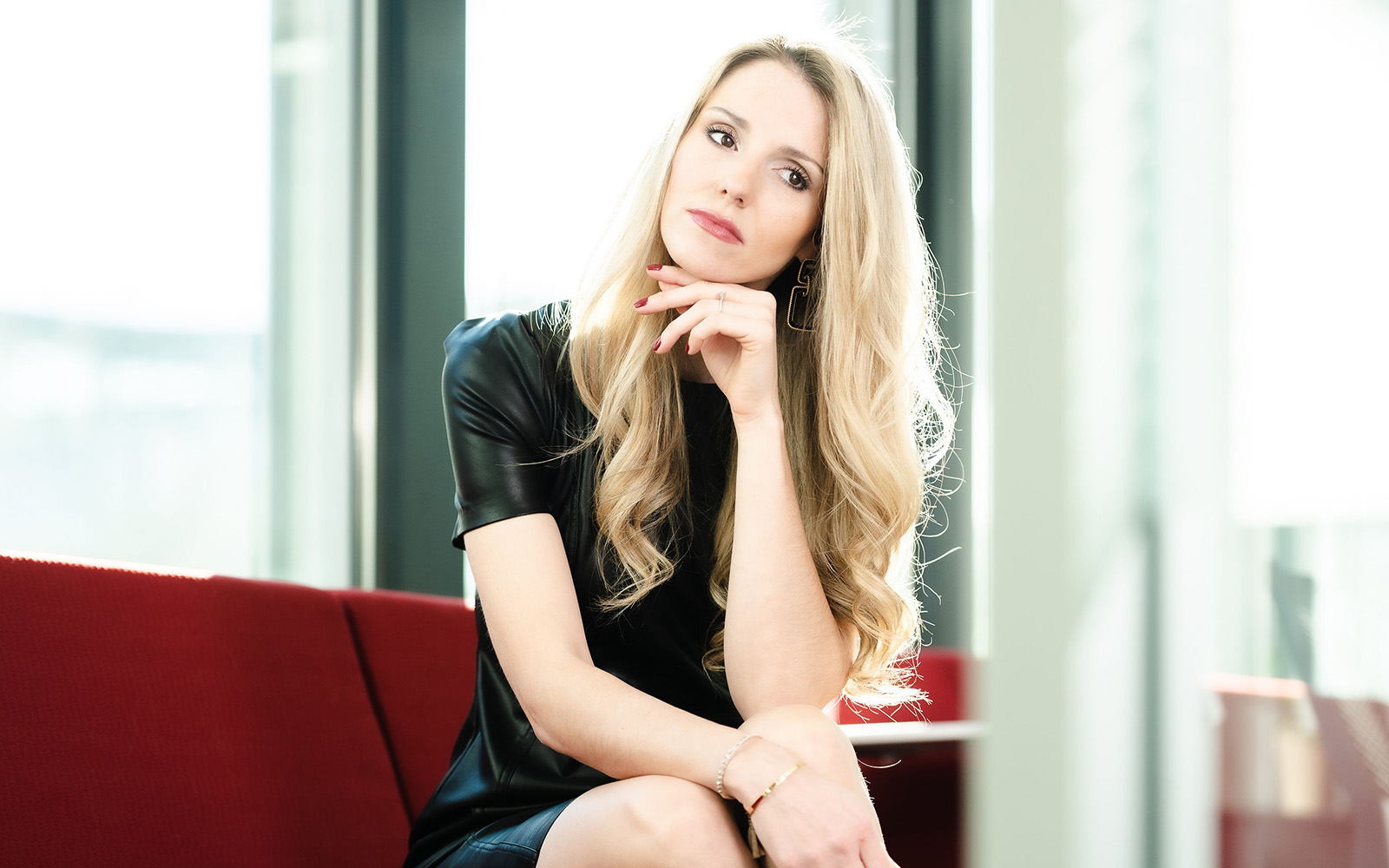 As the executive director of the Connecticut Center for Entrepreneurship & Innovation (CCEI), Jennifer Mathieu has helped some 500 startups thrive.
But that's not her only accomplishment. She also operates a couple of businesses, including an inspirational carded-jewelry business, all while completing her Executive MBA degree at UConn.
Her work, particularly in creating opportunity for others, earned her recognition as one of Connecticut Magazine's '40 Under 40′ award recipients. The 2023 award is given to influential and inspirational young talent in the state.
"Jen deserves this recognition because her passion for entrepreneurship shines through in everything she does, and leads her to work tirelessly on behalf of the student and faculty entrepreneurs who participate in CCEI's programs," said David Souder, senior associate dean.
"Under her leadership, CCEI has cultivated an ecosystem, based in Hartford, that strengthens UConn and draws on the expertise of experienced entrepreneurs in the region," he said. "We are particularly proud of the way Jen helps innovators from any school at UConn learn how to commercialize their ideas and evolve into engines for economic growth."
Inspiring Others Is Her 'Superpower'
Mathieu, who said she's always been ambitious, found her North Star during one of the most difficult times in her life. She joined CCEI in 2017, was juggling her career dreams, and had to cope with the sudden loss of her mother. Mathieu felt overwhelmed and feared that she wouldn't get the chance to accomplish all she wanted to in life.
"My mentor told me my 'superpower' is inspiring others to achieve their dreams," she said. "I learned that it's not the individual accomplishments that matter. It's the collective impact you have had on others that transcends any one thing you can do on your own."
The Connecticut Magazine article refers to Mathieu as the 'entrepreneur whisperer,' who supports innovation and creativity through various business accelerator programs. Although the title is flattering, Mathieu is eager to share the credit.
"I have an incredible team that supports the work we do," she said. "I'm a collaborative leader who wants everyone at the table when we're devising strategies and brainstorming. We do our planning together and everyone on the team has an equal voice." In addition to the CCEI team, Mathieu also seeks guidance from previous program participants and an Advisory Board.
"We teach our entrepreneurs to be really curious about the needs of their customers and create solutions that fit those problems," she said. "We do the same at CCEI. We are constantly assessing the programs we offer and looking for new ways to evolve for them."
"Over the last two years, we've worked hard to help our entrepreneurs grow as individuals. We're not just training them to build businesses, but also giving them the skills to become entrepreneurs and leaders," she said.
The Center celebrated its 15th anniversary in 2022 and not only has proven its merit, but added two key programs to its ranks. The Family Business Program and the Entrepreneurship Bootcamp for Veterans are now part of the Center's programs. Mathieu takes the added responsibilities in stride.
"Rapid growth is easier when you have great support. The University and the School of Business value entrepreneurship and support the work we do," she said. "When an opportunity comes up, it's met with open arms. As we've continued to develop successful initiatives, they've encouraged us to do more and to grow."
CCEI recently launched a weekly 'live podcast' style series, called Timely Topics, to help entrepreneurs learn more from successful entrepreneurs or experts in the field.
"Our program graduates want to remain engaged and connected, and have access to ongoing support. This is an example of how we listen to our 'customers' by providing them with initiatives that they want," she said.
To maintain a demanding schedule, Mathieu said she carefully monitors how she spends her time.
"I love what I do and when you're passionate about it, everything connects. What you learn in one area applies to something else," she said. "As I learn something in the EMBA program, for example, I'm thinking about how I can teach that to our startups. It's all inter-connected."
The Connecticut Magazine article can be found here: https://www.ctinsider.com/connecticutmagazine/news-people/article/40-Under-40-CT-Class-of-2023-17671883.php