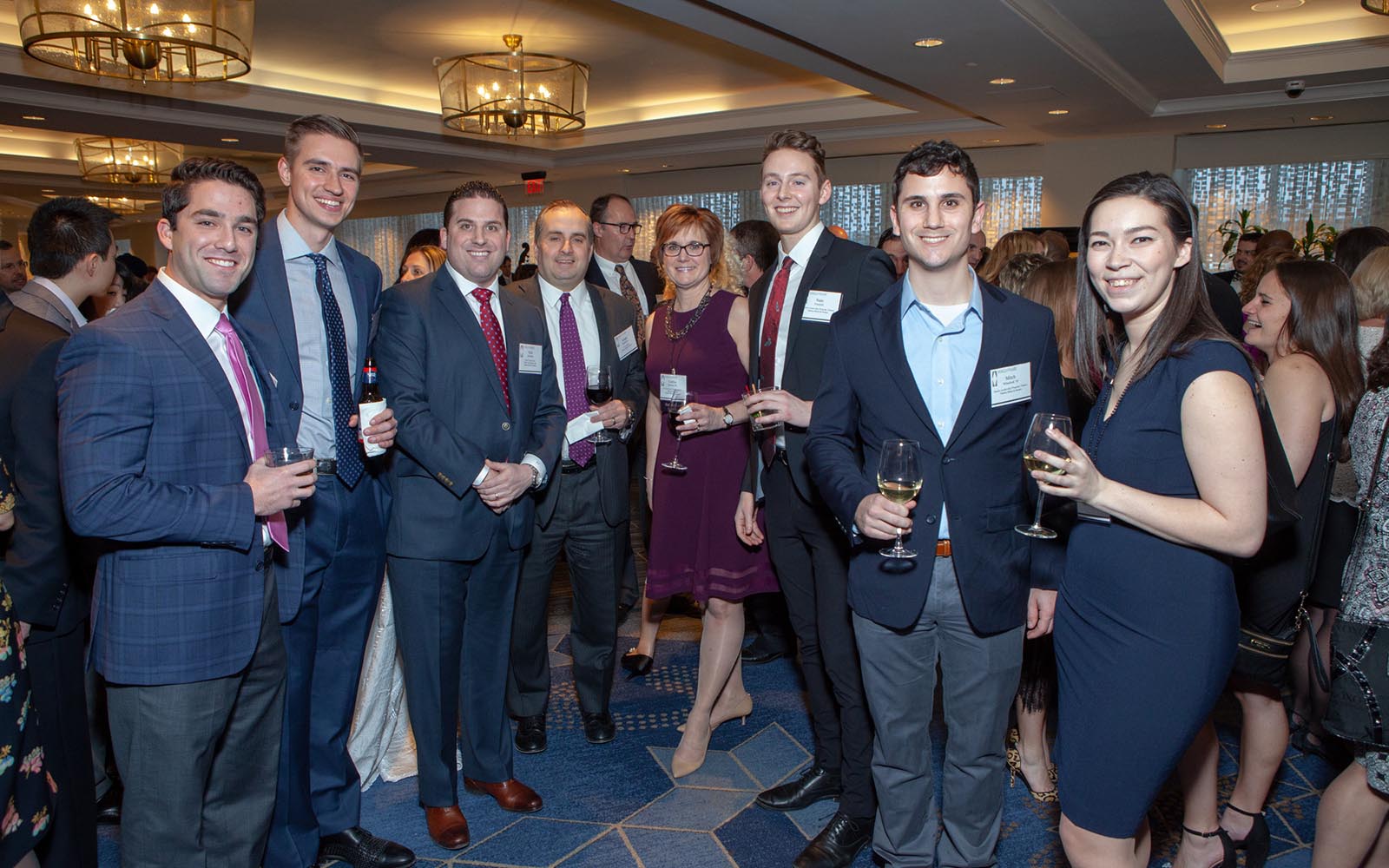 The School of Business will resume its in-person Hall of Fame celebration this year, honoring five prominent alumni at an elegant ceremony on April 22 at the Hartford Marriott Downtown.
"The Hall of Fame ceremony is one of the signature events at the School of Business," said Dean John A. Elliott. "The event was established to recognize alumni whose professional achievements, character, and commitment to others have placed them among an elite group of graduates. We are looking forward to gathering to celebrate these five inductees, who exemplify the values of a UConn business education."
The inductees include:
Noha H. Carrington '85 is the CEO of Carrington Advisors, LLC. In addition to managing global hedge funds for Carrington Advisors, she has served as COO of Wellpay Corp. and CFO of UpLift. Carrington graduated summa cum laude from UConn, where she majored in finance. She has served on the UConn Foundation Board of Directors since 2013. She is a resident of the San Francisco Bay area.
Joanne Crevoiserat '85 is the CEO of Tapestry, Inc., a New York-based fashion house that includes Coach, Kate Spade, and Stuart Weitzman. She earned her bachelor's degree at UConn summa cum laude, with a major in finance. Crevoiserat began her career in a leadership program at G. Fox in Hartford, eventually accepting senior positions at Filene's, Walmart, Kohl's, and Abercrombie & Fitch. She is a resident greater Milwaukee, Wisc.
Richard Eldh Jr. '81 was the co-CEO and founder of Sirius-Decisions, Inc., a research and publishing organization focused on business-to-business, high-performing companies. The company grew to $100 million in revenue and had 350 employees prior to its sale in 2019. Eldh, who majored in finance at UConn, has served as a friend and mentor to the newly created student-run Hillside Ventures program. He lives in Westport, Conn.
Nicholas Morizio '74 is a commercial real estate broker with Colliers International, serving as President of the Hartford and New Haven offices. He has marketed a variety of properties at a value in excess of $800 million. In 2018, he was awarded the Lifetime Achievement Award by the UConn Real Estate Center. Morizio is a member of the Dean's Advisory Cabinet at the School of Business. He is a resident of Cromwell, Conn.
Richard Tavolieri '89 is a Managing Partner with Deloitte & Touche LLP, bringing more than 30 years of public accounting experience to that role. In addition, he serves on the School of Business' Accounting Department Advisory Council. He is a resident of Marlborough, Conn.
The Hall of Fame was established in 1993 to recognize alumni who have achieved outstanding success in their business careers, made a significant impact on their industry or field, and have been actively involved in their communities. Some 140 business leaders have been inducted to date. The ceremony is black-tie optional. For more information or to reserve a seat, please visit: https://s.uconn.edu/hof2022