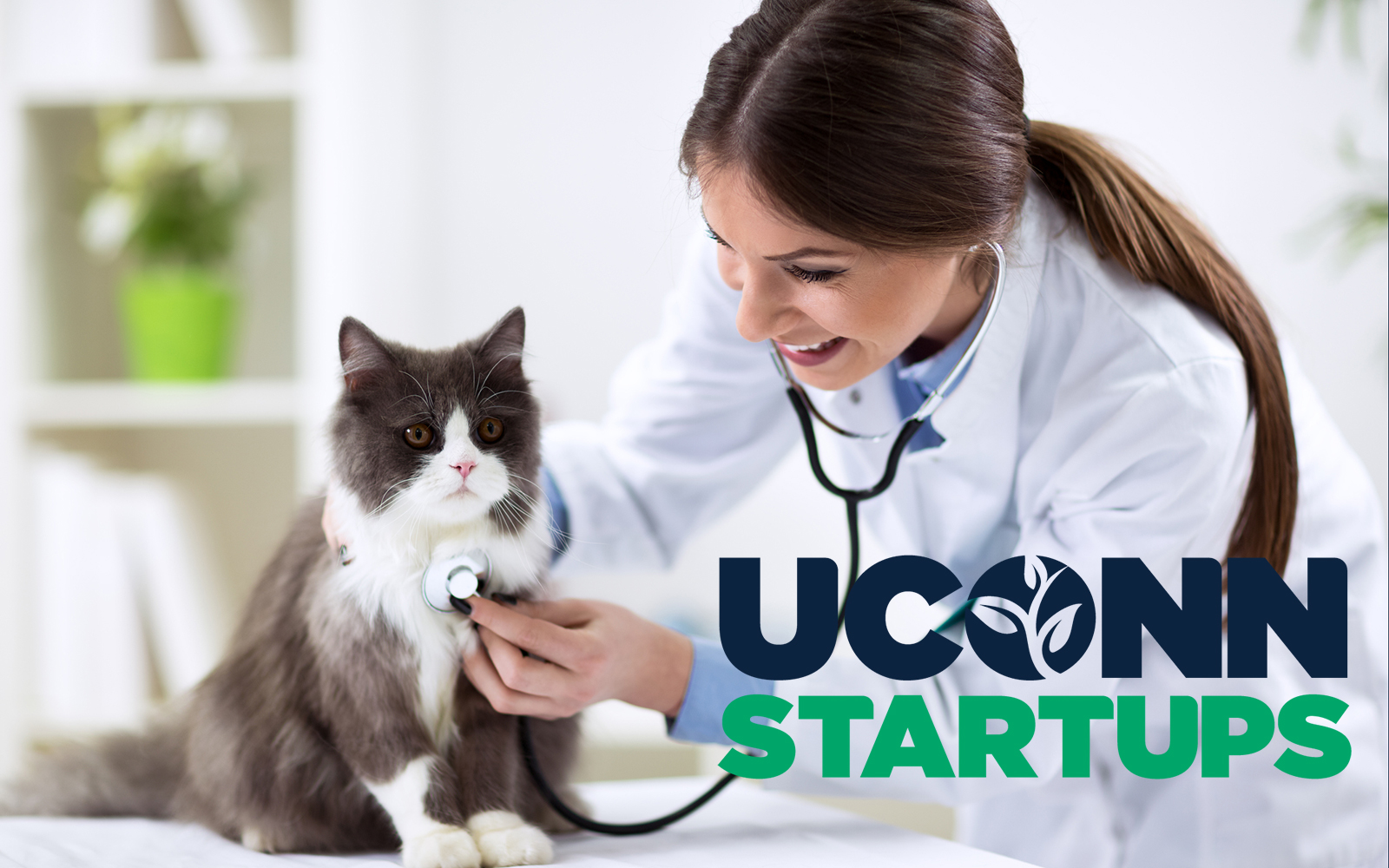 Alumnus Travis Bloom '13 is the co-founder of Pawlicy Advisor, a pet-insurance marketplace that helps pet owners find the right coverage for their animal. With pet-ownership increasing during the pandemic, and emergency veterinary bills that can run as high as $10,000, the service is more vital than ever, said Bloom. In the last three months, the company has secured millions in funding and tripled its team.
Bloom, who majored in management information systems at UConn, considered himself a risk-averse person, but said creating his own business has been 10 times harder, and 10 times more rewarding, than he ever imagined.
Below he shares a bit about his business journey.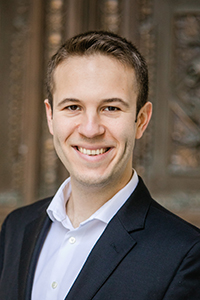 Is it true that your whole interest in the pet insurance business started with a cat named Ginny?
It is! When I adopted Ginny, I bought pet insurance thinking it was the thing every responsible new pet owner did to financially secure their pet's health. After meeting with my co-founder Woody Mawhinney and learning that only 2% of pets in the U.S. had insurance, I got excited about the business. It's rare to find a product you're convinced everyone should own with massive upside for growth.
Is there a large, untapped market for pet insurance? And how has the cost of caring for a pet contributed to that demand?
When we tell investors that pet insurance only has 2% adoption in the U.S., their initial reaction is, "This market might be too small to invest in." But what's fascinating is that it's also the fastest growing line of insurance, doubling every three years. This growth has recently accelerated as the cost of vet care rises in the U.S. When you account for the growth rate, and factor in that more established markets (like the United Kingdom and Sweden) have upwards of 50% pet insurance adoption, the potential total addressable market (TAM) gets people really excited.
We chose to build a marketplace rather than our own stand-alone insurance brand to help accelerate this growth. As more and more insurance companies launch and the space gets crowded, sorting through the various options and objectively analyzing coverage differences is challenging for consumers. Pawlicy Advisor's focus on saving people time AND money is a value proposition that we've proven resonates with pet parents.
You said, in a previous interview, that you always wanted to be an entrepreneur. Why is that? And has it been a fulfilling decision?
In school and in corporate jobs post-graduation, you're capped in your ability to grow professionally. You can't get higher than 100 on a test, you can't get promoted more than one or two times a year. As an entrepreneur, there's no one limiting your potential. This is both incredibly fulfilling and terrifying because it means your success is directly correlated with your ability to build something people want, not driven by your ability to impress a teacher or boss.
After graduating from UConn, your career followed a more traditional path. Why? And was that helpful to you?
It sounds a bit hypocritical for a startup founder to say, but I've always considered myself a relatively risk-averse individual. Before starting Pawlicy Advisor I was the kind of guy who maxed out his 401k and invested in target-retirement, low fee, index funds.
I've always been interested in starting my own business, but beginning my career at large companies like General Electric allowed me to ease into the risks of entrepreneurship. My first job was at a 300,000-employee company. My second job was at a 25-person startup. My third job was when I took the leap of faith to start Pawlicy Advisor.
How important was it for you to have a business mentor? And what guidance did he/she provide?
The CEO of the startup I was working at prior to founding Pawlicy Advisor helped me build the confidence I needed to start my own business. He's been a critical advisor to the company as we've grown and now works at the venture capital firm that led our Series A round.
When you're considering forgoing a cushy software-engineering salary to go work on a marketplace for a relatively obscure line of insurance, a lot of people will make you doubt your decision. Business mentors help you see past that negativity and internalize that yes, statistically speaking most startups fail, but the idea you're working on is worth taking the risk to beat those odds.
What sort of marketing strategy have you used to let people know about Pawlicy?
We've marketed through traditional ad networks like Facebook and Google, but the distribution channel we're most excited about is working with veterinarians.
Veterinarians want pet owners to have pet insurance because it increases the likelihood they'll be able to accept treatment recommendations if an accident/illness occurs. But vets don't want to recommend a specific insurance brand because it makes them feel like they're "selling," rather than providing, medical advice. They love that by partnering with Pawlicy Advisor, they can send their clients to an unbiased, third-party resource where pet parents receive data-driven recommendations and the education needed to find the right insurance for their pets.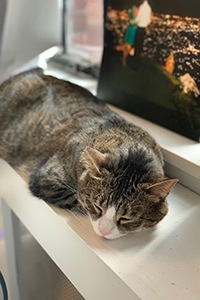 What's the next milestone that you hope your company will achieve?
The start of 2021 has been an incredibly exciting time for our business. In the last three months, we've tripled the size of our team and ramped up all our distribution efforts. We're laser-focused on helping every veterinarian in the U.S. have a conversation with their clients about pet insurance.
How has UConn/CCEI helped you on your journey?
I started at UConn as an undecided business major. In high school I'd been interested in technology, but had no software-development experience and was hesitant to dive head first into an engineering degree. The Business School's amazing OPIM staff were key mentors that helped me bootstrap my initial knowledge of computer science. Without those introductory classes, I wouldn't have had the motivation to dive deeper and pursue a career building software.
And what is one thing you'd like our entrepreneurship students to know based on your experience?
No matter how prepared you think you are, it will end up being 10 times harder, and 10 times more rewarding, than you expected.
Now that you have access to great pet insurance, will we see the Bloom household become a pet haven?
My wife affectionately refers to our 400-square-foot New York City apartment as a "Cat Castle."