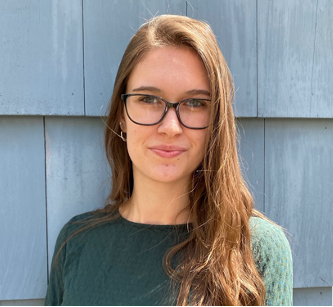 Kathleen Walsh '21 is a senior marketing student majoring in Marketing with a concentration in Digital Marketing and Analytics and a minor in Management. This past summer, Kathleen interned at Cigna through the Marketing Leadership Development Program (MLDP) on the Competitive Intelligence team. Kathleen will be returning to Cigna full-time this summer as a MLDP Lead Analyst. In this role, Kathleen will complete her rotations on three additional teams before determining her final placement within one of Cigna's marketing teams. Kathleen shares her excitement to be able to work in a career related to healthcare and support Cigna's healthcare insurance products, something that benefits every customer they serve.
Cigna's rotational program allows undergraduate and MBA students to explore various roles within marketing before committing to one specific role and team. This allows participants to gain a greater understanding of multiple distinct marketing opportunities. Kathleen shares that she found the rotations to be attractive and helpful as she continues to learn more and gain a better understanding of where within marketing are her career interests the strongest.
For summer internships at Cigna, the steering committee makes placements dependent upon an intern's experience and business need. If students return for additional rotations in the full-time role, they receive greater opportunity to choose rotations that align with their aspirations. By the time of the third rotation, members can work in different Cigna office locations and decide which area of marketing they would like to work in. For those interested in a full-time career at Cigna, Kathleen advises to treat your first internship like an interview; "your summer internship is a ten-week interview. During the time you can show of your skills, while meeting with the steering committee to prove you would be a great asset to the program long term."
Kathleen reflects on her excellent experience at Cigna. She shares that her work was meaningful, and the company creates a strong sense of community within the MLDP. Kathleen shares, "Through mentorship, volunteering, and other group activities, I found a great group of people at Cigna that I look forward to working with again … It is a testament to the company and everyone working there, that even virtually I was able to see a culture of helpfulness filled with individuals who really want young professionals to succeed."
On campus, Kathleen is an Undergraduate Peer Advisor in the Advising Office. This position allowed Kathleen to improve her problem solving and interpersonal skills. Kathleen also serves as the Vice President of the Women's Club Volleyball team, which has developed her leadership and communication experience. The summer of her junior year, Kathleen worked part-time at a behavioral healthcare company called Mental Health Strategies & Solutions that specializes in mental health. This prepared Kathleen for interviews at Cigna because it gave her experience in the healthcare industry.