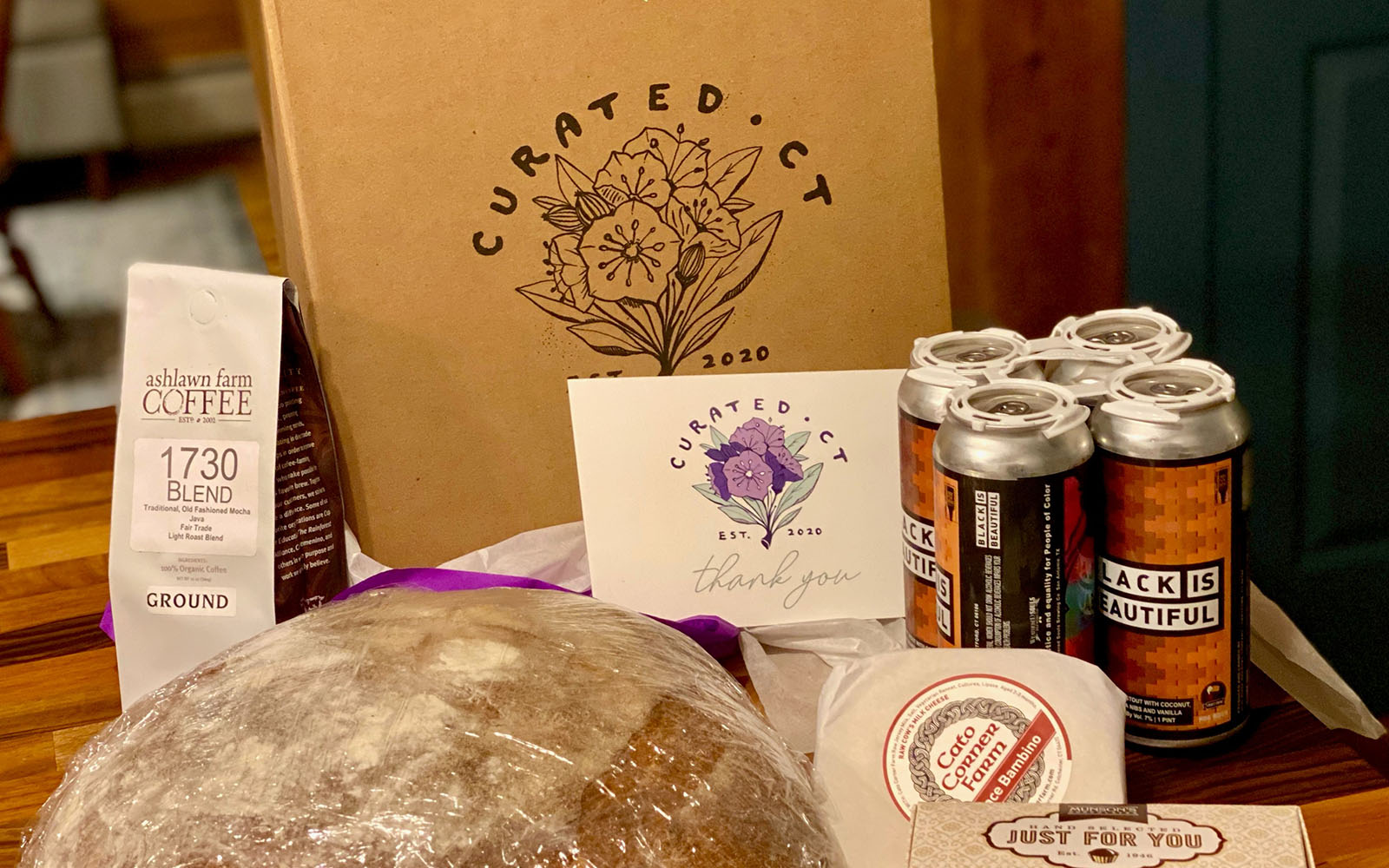 For more than a decade, alumnus Donald Pendagast '20 MBA, had been thinking about ways to introduce people to local, small food businesses that they might not try otherwise. In October, his idea came to fruition with the creation of Curated CT, a subscription food box featuring local delicacies, including cheese, coffee, chocolate and sometimes beer. The company is already turning a profit and donates some of its profits to a different local charity every month.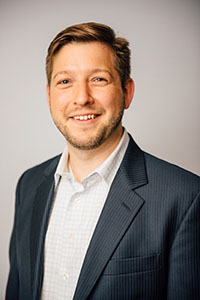 What is Curated CT and what does it offer?
Curated CT was designed for those of us who value locally made, artisan products, and services. The Charter Box debuted this fall to give each of us a little something and that "moment" to enjoy while feeling good about supporting small business.
What items are in the box and what businesses have you partnered with so far?
Each month, those who sign up get a collection of beer, bread, coffee, cheese and chocolate—plus a little something extra. We have partnered with Hog River Brewing, Hartford Baking Co., Ashlawn Farm Coffee, Cato Corner Farm, Munson's Chocolate and Hartford Prints.
How can you sign up? How does the distribution work?
You can sign up at https://www.curatedct.com. The Charter Box is distributed monthly at Hog River Brewing in Hartford's Parkville neighborhood. We added a local delivery option this December, too. The subscription is $74/month, with a discount for multiple months.
How did you come up with the idea? What inspired you?
This idea germinated more than 10 years ago, but it wasn't until my classmate Shelby Iapoce-Lintz MBA '20 showed me a poster for the CCEI Get Seeded competition that it came together. Part of my inspiration comes from a desire to connect more with our community, to help small businesses discover their next customer.
Is this your full-time job or your side hustle?
Side hustle. I'm never without one.
How did UConn prepare you to become an entrepreneur?
As a full-time MBA student, I got hooked after pitching at the Get Seeded competition and receiving $1,000 in seed funding. Connecting with Connecticut Center for Entrepreneurship & Innovation Director Jennifer Murphy paved a way into a new summer Accelerate UConn program, and a startup community supported by the CCEI, where I served as a graduate assistant in my second year. Courses like business law and ethics and cost accounting also helped my thinking around forming a business and developing our business model.
Do you have a favorite food/beverage in the box?
I never say no to cheese. But I will say, when the first pick-up event occurred in October, people did a double-take when they saw the massive peasant sourdough I selected—like something you'd find at [Parisian bakery] Poilane. I didn't think there was such a thing as "too much," but I was wrong!