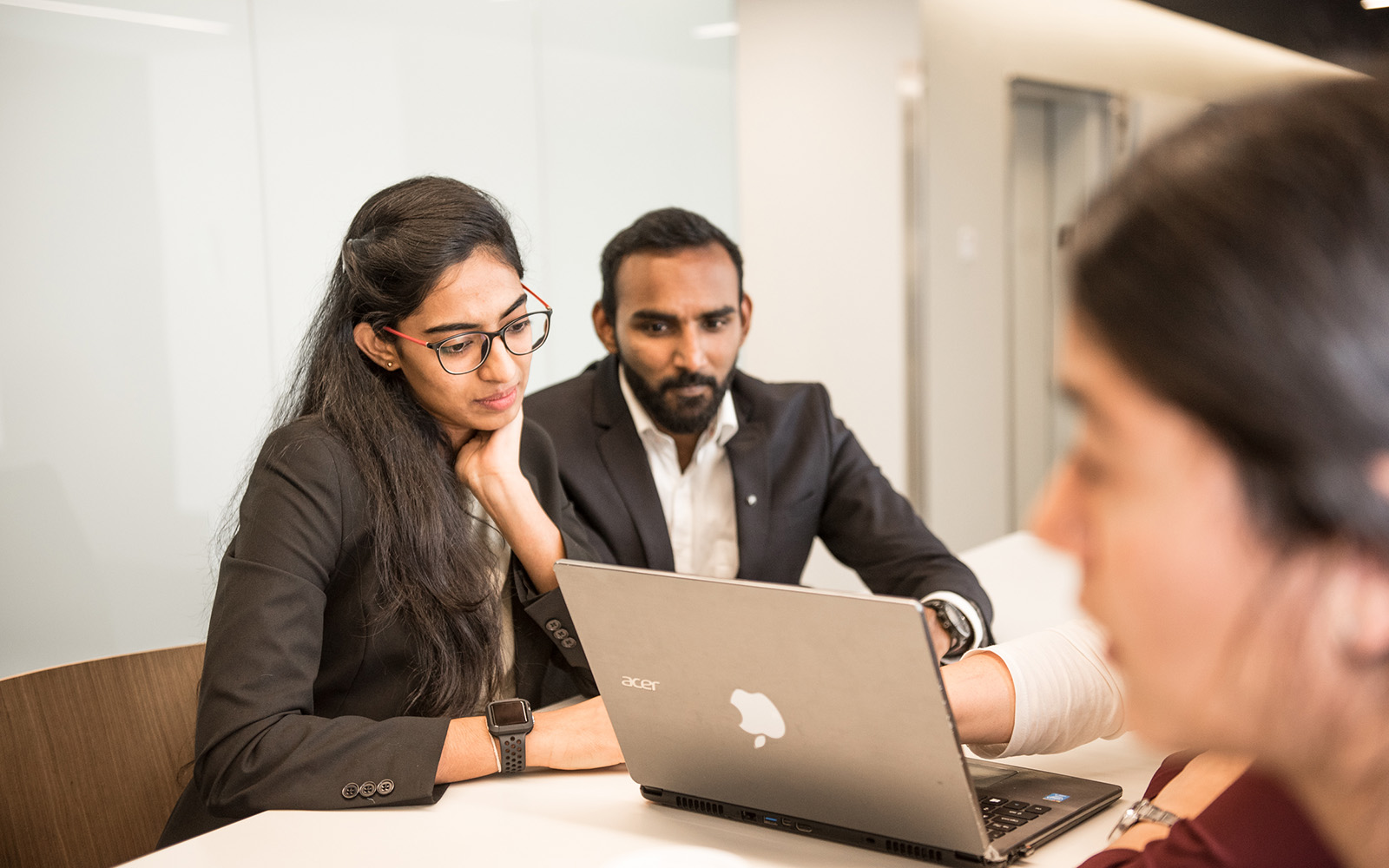 The UConn MSBAPM program is among the best masters of business analytics programs in the nation, according to The Financial Engineer (TFE) Times. The program was ranked No. 19.
"The UConn MSBAPM program is consistently ranked among the best masters' degree programs in business analytics, both nationally and internationally. This is a result of the quality of the curriculum, students, faculty, and staff," said Professor Jose M. Cruz, associate dean for graduate programs.
"Year after year, the program continues to be highly innovative, cutting edge, and adaptive to the industry needs," he said. "The program is also highly sought-after by students and employers, as reflected by our placement numbers. In just eight years, the program has placed more than 1,200 students in a variety of industries across the country."
Giovanna Sa, a third-semester student in the MSBAPM program, said she had developed business knowledge during the three years that she worked for IBM in Brazil. She selected the UConn program because it gave her the analytics skills she needed, as well as a variety of paths to distinguish her skills.
"I found UConn's program very appealing because of the hybrid approach of learning about business analytics and project management," she said. "I wanted to learn the technical skills, but also how to communicate what I'm doing to help those less versed in the field understand the analytics."
She appreciated the program's elective offerings and the ability to select a concentration that appealed to her. Options included healthcare, MBA courses including finance, and the one she chose, visual analytics.
As an international student, Sa said she found the faculty and administrators to be exceptionally welcoming and easy to contact with questions or concerns.
The UConn MSBAPM program is offered in both Hartford and Stamford. Students can attend full- or-part-time with new admissions accepted in spring, summer and fall. "We are so proud of our students, faculty and staff who are deeply committed to the success of the program," said Meghan Hanrahan, program director. "We strive always to provide a first-in-class specialized program in the rapidly changing field of analytics."
The TFE Times rankings, released last week, were based on entrance scores, starting salaries and bonuses, undergraduate GPAs, acceptance rates, and the success of graduates in finding employment.