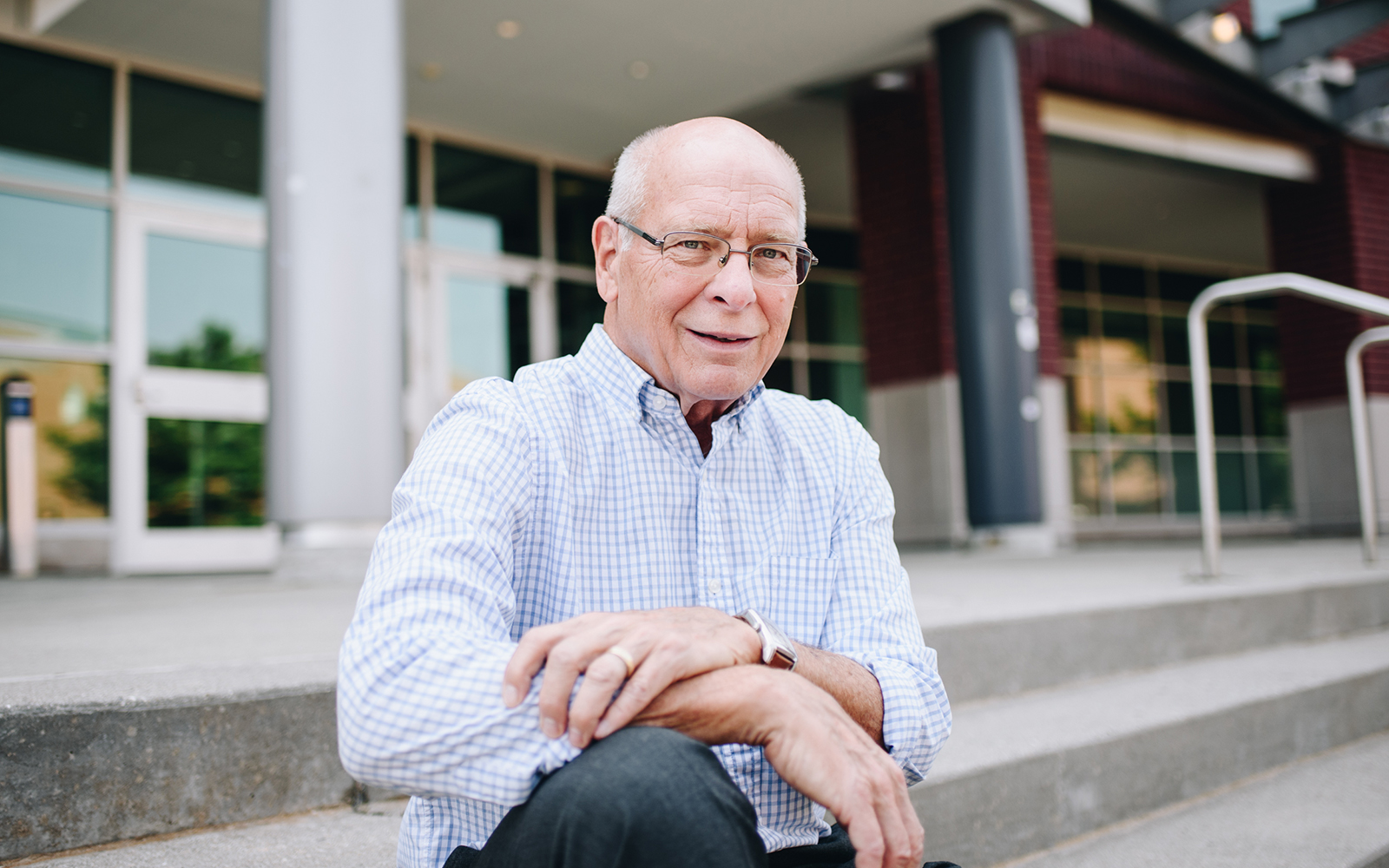 For years, Real Estate Professor John Clapp has been warning of the over-construction of malls and shopping centers, recognizing that the economy wasn't going to be able to support so many retail locations.
Although he officially moved to emeritus status (he dislikes the word retirement) at UConn on Sept. 1, Clapp will continue to work with governments and private companies to find solutions to the growing number of empty storefronts that exist in almost every community.
While many assume that it is online shopping that is destroying the brick-and-mortar retail community, the truth is that the construction of too many shopping centers and the advent of big box stores, have significantly contributed to the retail quandary we have today, Clapp said.
He will pursue his work with a grant from the Real Estate Research Institute in Chicago, which will allow him to study adaptive reuse of shopping centers. The solution, Clapp said, is the investment in public-private partnerships that will repurpose these urban and suburban centers.
"This is a huge sector that has a tremendous relevance to a lot of people," Clapp said. "Retail sales and brick-and-mortar stores account for 20 percent of the GDP. Disruption to that sector effects the general economy, jobs, tax revenue and more. People see the eyesores that a store closing creates, and town governments are acutely aware of the problem."
"I believe these places should be used for job-creating activities, such as high-tech manufacturing, collaborative workspaces, and mixed-use developments, such as office, housing and retail. Typically, these are large, well-located plots of land with a great deal of potential. It's up to us to find good uses."
In the meantime, Clapp is saying farewell to UConn. He joined the faculty in 1981, replacing Bill Kinnard, a highly respected real estate professor. Clapp said he first became interested in real estate and housing issues while living in New York City. At that time, the South Bronx looked like it had been bombed, he said, and he became fascinated with housing abandonment.
"The Real Estate Center was already well established at that time and I was excited to be able to conduct dedicated real estate research," he said. "As I leave, I'm happy to see the addition of remarkable young professors and the excitement they bring to the program. This new generation of faculty is exciting."
"I will miss the students considerably," Clapp said. "I tried to engage with them and emphasize the importance and excitement of working in the commercial real estate field. To be in this field impacts the places where people work, live and play."
In the classroom, a professor today has to compete with students' many other interests, Clapp said. "I worked hard to deserve their attention. I'll miss that challenge," he said. "We have a huge alumni group in real estate and I've seen many of them become successful, which is very gratifying."
Clapp's future plans include traveling with his wife to Scotland, spending time with his four children and three grandchildren, and continuing his hobbies of hiking, kayaking, biking, swimming and fly-fishing.
Clapp said he has seen tremendous changes in the University over the last 38 years. "I remember in my early days here going to the basketball games. Jim Calhoun was the coach and the games were in the old gymnasium. It was like being at a high school game! There were a few hundred people there. I never dreamed then that I'd be working at a sports powerhouse!"
"I've also witnessed the rebuilding of campus through UConn 2000 and watched the academic growth that makes UConn a place that is extremely attractive to valedictorians," he said. "I'm proud to be a small part of that."