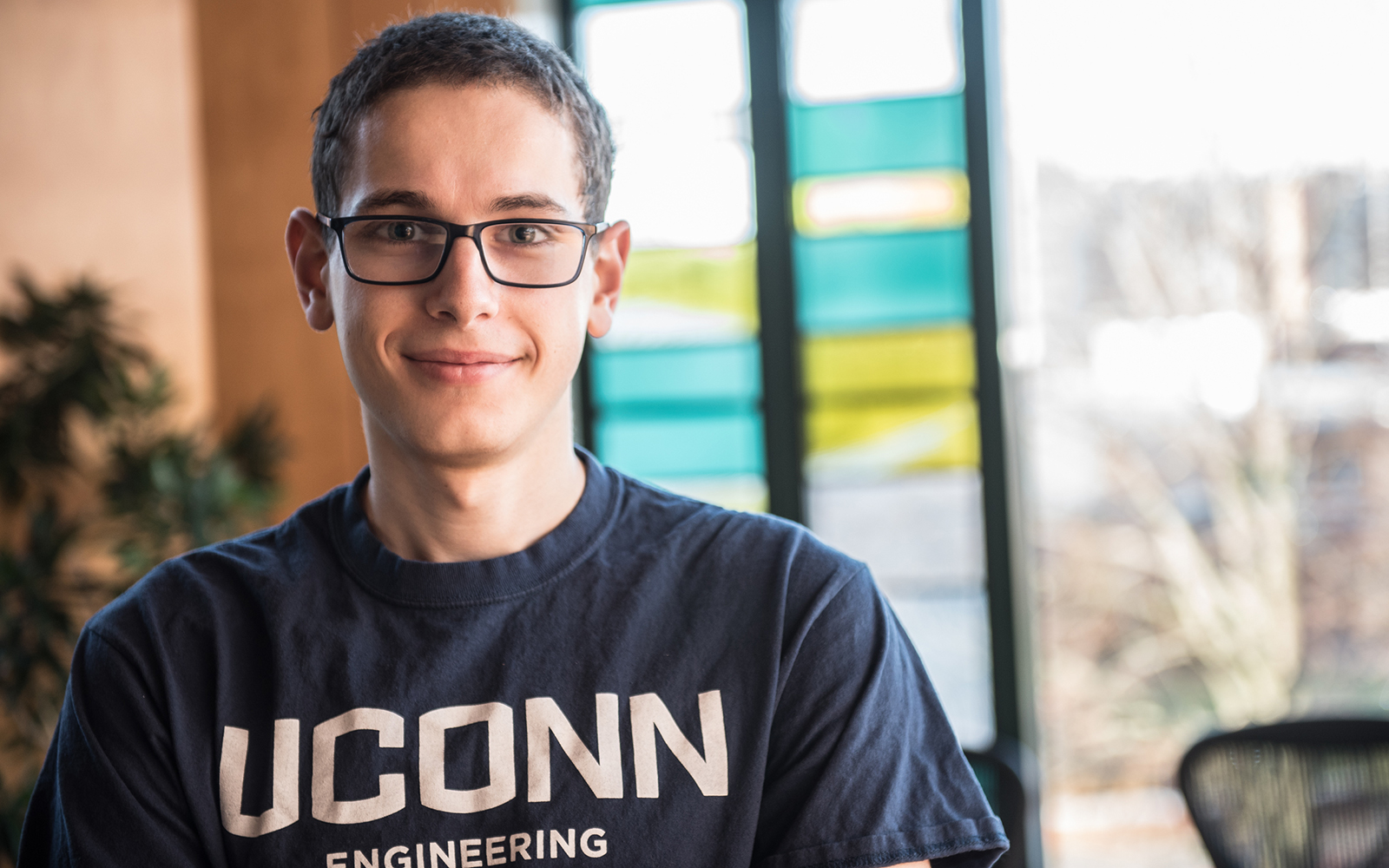 Junior Daniel Ruskin has an idea for creating an in-home, hand-held voting machine that electors would receive when they register to vote.
"I was inspired by the mid-term elections and the chronic problems that seem to surround voting-machine technology," said Ruskin, a computer science engineering major.
The idea sounded like it had potential to the judges at the School of Business' first "Get Seeded" business pitch event on Nov. 26. They awarded $3,000 in funding to five entrepreneurial ideas, including Ruskin's.
"This is definitely the farthest I've ever taken an idea. This is the first time I've received funding and it's very exciting," said Ruskin, who has applied for a patent for his voting machine and is preparing to meet with election officials. "I'm definitely still learning as I go, but I'm really grateful for the funding, and this great program, and I look forward to taking my idea to the next level."
Ideas Worth Pursuing
The competition was created by the School of Business' Connecticut Center for Entrepreneurship & Innovation (CCEI) and was open to students across disciplines. In the two weeks since announcing the competition, CCEI received 15 applications and selected eight teams to pitch.
"We launched 'Get Seeded' at UConn as a way to support students' ideas and allow them to pitch for small amounts of funding to use to either prove that they should continue with the venture, pivot, or start something new," said Jennifer Murphy, program manager for CCEI. Three additional competitions are planned for the spring, including one on Jan. 29. The location is pending.
"I hope that this program will validate to students that their ideas are worth pursuing and that there is a community of support at UConn to help them," she said, noting that the start-ups can pursue larger competitions at UConn, including Innovation Quest, the CCEI Summer Fellowship and IDEA grants.
Murphy said she was pleased to see a broad range of students interested in entrepreneurship.
"This is how we are going to build successful teams, by pairing up the business student, with the engineer and the artist," she said. "This is how great ideas will flourish."
Students Are 'Hungry' to Start Companies
Students Caleb Saleeby, a management major, and Zach Zambuto, computer science and engineering, are two members of a team that developed Follow, a mobile application that streamlines sharing of social media information. Their team won the top prize of $1,000.
"We have an app that works now," Saleeby said. "Our next step is proof-of-relevance, case uses, and testing the psychology of it," he said. "We want to ask, 'What will work best for the consumer?,'" he said. The other teammates involved with the Follow app are Alec Richard and Aakash Balaji.
"It's great to see so many entrepreneurs at UConn," said Zambuto, who is also a Werth Innovator, an elite group of students who are passionate about entrepreneurship. "So many people here are hungry to start companies and that's really cool."
"UConn has taken tremendous steps to bring a focus on entrepreneurship and innovation and the opportunities have grown enormously. I'm excited for the future," Saleeby said.
Both men are enrolled in MGT 3500 Innovation and Technology, in which students develop start-up ideas. Saleeby noticed that in the 'Get Seeded' competition, most of the participants were focused on trying to connect people and quiet the digital 'noise' or proposing businesses that featured clothing or other forms of self-expression.
Winners Chosen; Next Event Slated
The program was created with support from the Management Department, UConn Libraries, Innovation Quest and the Werth Institute for Entrepreneurship & Innovation. Additional winning teams were:
Bend the Trend ($500)—Customizable upcycled clothing brand. The business is the creation of Julia Gilliard, a junior majoring in accounting.
Roast Me ($500)—a social card game that reinvents how people connect with others. The entrepreneurial team included: seniors Ben Morneault and Chris Mueller, management majors, and Kwame "Ato" Eyiah, an economics major.
VoyageR ($500)—a low-profile VR headset, created by John Kimball, a management student.
Some 60 students, faculty, staff and guests attended the competition, including Connecticut State Sen. John Fonfara. Judges included Peter Barkman, an entrepreneur and investor; David D'Angelo, program officer at VentureWell, Patrick Hocking, a student leader and Noah Sobel-Pressman, a student leader and 'Get Seeded' Project Leader. In addition, the audience also voted on the teams that they wanted to receive funding.