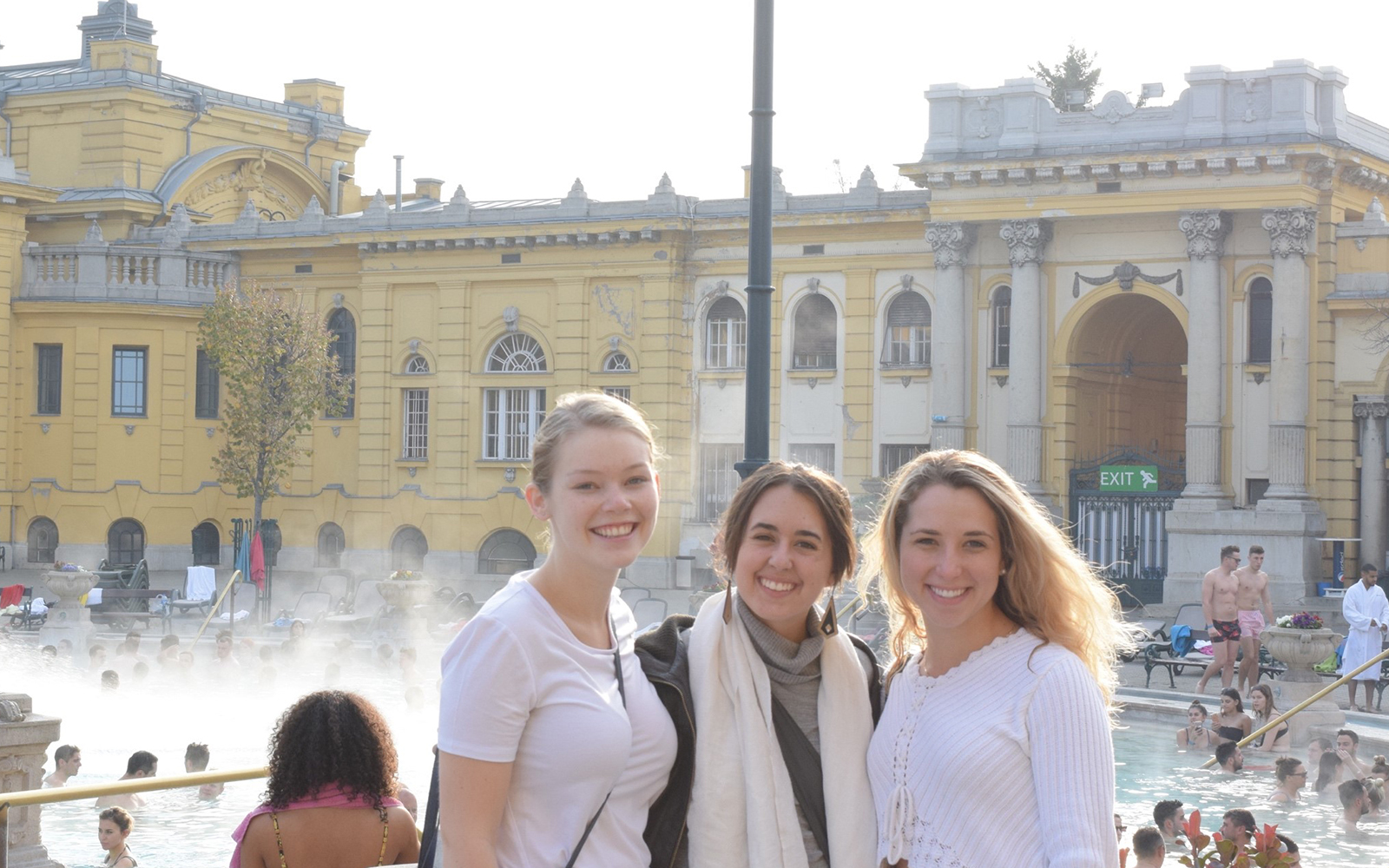 Whenever travelling Europe came to my mind, Hungary was never really at the top of my list of countries to see. But this was a huge misconception! I spent this weekend in Budapest and it was one of my favorite cities I have been to yet.
My friends and I took a 7-hour train ride there from Prague. Although this may seem like a long while, the time flew by as we chatted, laughed, and even spent some time at the train restaurant getting food and drinks. When we arrived at the beautiful main railway station, I immediately fell in love with the atmosphere of the city. Budapest felt like a mix of Prague and Athens, and this climate traces back to their long history. Hungary is a Slovak country just as the Czech Republic, but there was a huge Mediterranean influence because it lays in the south-eastern region of Europe. So, some of my favorite foods like hummus, pitas, and Turkish coffee were all local and available as well as Hungarian food including the famous goulash and the fried langos. Plus, because the exchange rate is 280 Hungarian Forints per one US dollar, a lot of things like food, drinks and activities are cheap which definitely helps on a student budget. But if anyone does decide to visit Hungary, make sure you're prepared to use your math skills for the exchange!
The great market in the city was incredible because Hungary has so many unique staples of the nation and its culture. I became overwhelmed with the scent of Hungarian pepper, some of the best pepper in the world, and all the beautiful crocheted cloths, shirts, and pillow cases with the gorgeous native Hungarian flowers. I couldn't leave without purchasing sweet and spicy pepper, and an intricately embroidered cloth.
One of my favorite aspects of the city was its ruin bars. It's easy to visit these bars and clubs and think that it is simply a very cool nightlife scene, but they are much more emblematic than that. The once beautiful part of Budapest called the Jewish Quarter, became the Jewish Ghetto during World War II. After thousands of Jewish people were deported, their abandoned homes and shops became a rotting, dark memento of what occurred during the war, and so there was never any desire to restore the area for decades after. That is until some brave people opened the first ruin bar called Szimpla in 2002. The concept revolved around them merely finding the oldest, most rotted building filled with objects that used to be owned by the owners from long ago, organizing the colorful items as furniture and decoration and serving drinks. That's all. These men that started Szimpla Bar had no idea what the idea would spiral out to be. Now there are at least a dozen ruin bars and the once sad Jewish Quarter has transformed into the coolest part of the time with the best nightlife.
Budapest, also sometimes called the "Paris of the East", is a city of spas. Thermal baths are a major attraction in Budapest because there are many natural warm spring waters under the city. At first I didn't really understand why anyone would want to bathe in basically one giant bath with strangers, but the bathing culture goes back centuries as far as ancient Roman times. The mineral rich waters are said to be medicinal, and bathing in the warm pools is said to relieve a variety of conditions. So, even though the temperature wasn't very outdoor swim friendly, we went to go relax at the palace of the healing Szechenyi Baths, the biggest thermal bath in Budapest. This palace of baths was incredible because it had a wide variety of pools with various sizes, facilities, activities, temperature, saunas, and steam rooms. People flooded the spa looking to feel the healing power of the water, use the jets in the pools, dive into the cold plunge pools after spending time in a steamy sauna, or laugh at the whirlpools. I very much enjoyed getting lost in the dozens of rooms in the palace, while attempting to try each and every temperature of bath.
I could write about so many unique aspects of Budapest but that would require much more than one blog post. Budapest is a place where everyone should make it out to with a good group of people, and a readiness to become infatuated with the culture, architecture, nightlife and food.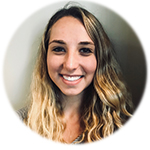 Kasia Kolc
Student, UConn School of Business
Kasia Kolc is a senior studying Accounting. She is writing this blog as part of her scholarship from the Global Business Programs Office. Kasia interned at PwC, a Big 4 public accounting firm, this past summer. She had also interned in Wealth Management at Merrill Lynch and Janney Montgomery Scott. A fun fact about Kasia is that she was a girl scout in the Polish Scouting Organization for 10 years.
View Posts