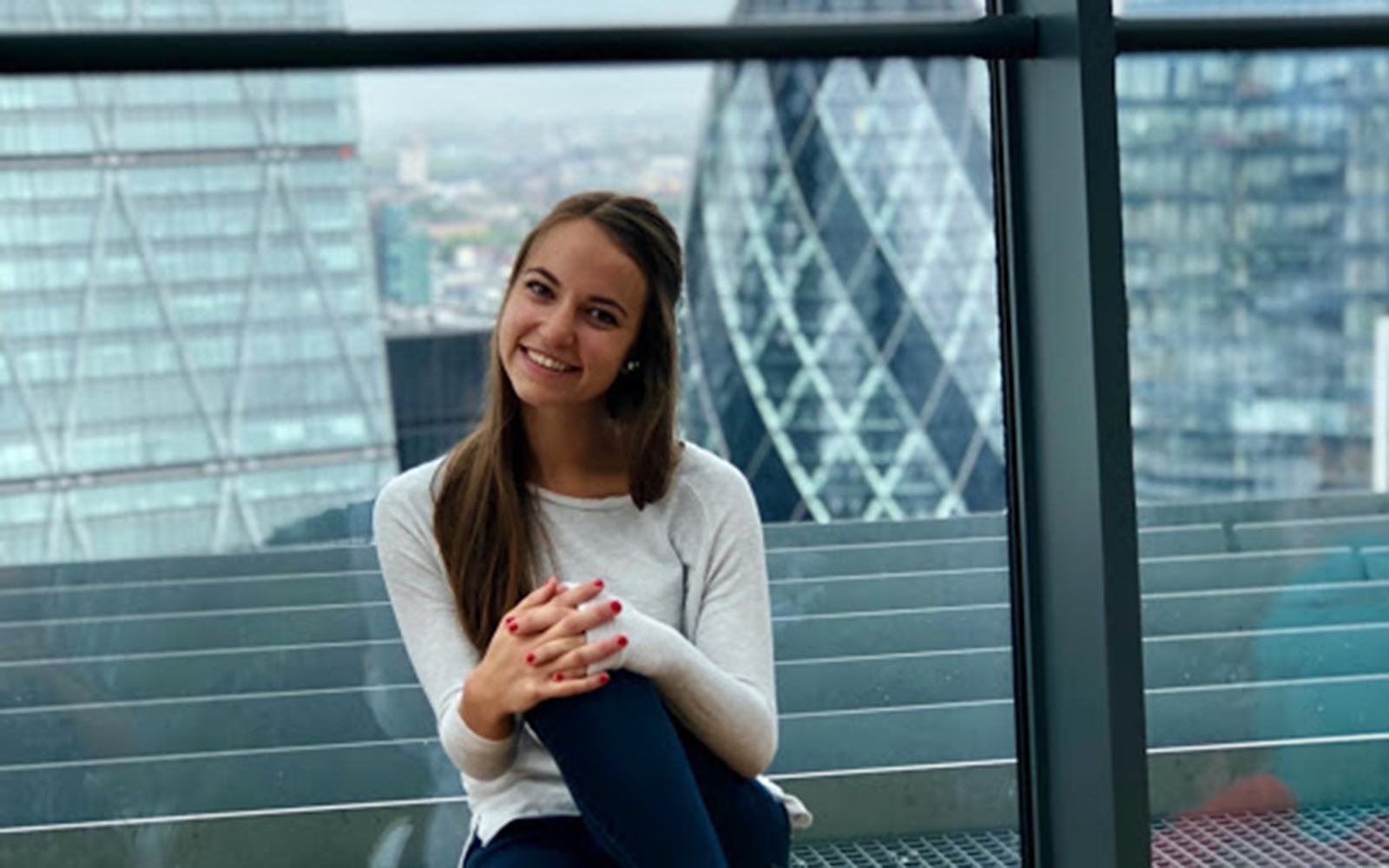 I had a steep list of stops for my final days in London. After work on Tuesday, I met a friend at Kings Cross to get a photo of Platform 9 ¾, the famous hidden entrypoint to the train which brings students to Hogwarts School of Witchcraft and Wizardry. To my surprise, a few hundred other Harry Potter fans had that same idea! There was a large "queue" to take a photo with the platform, so my friend and I stayed to the side and decided to check out the gift shop instead. On Wednesday, a few of us ventured out to see the London Eye in its glory at night. Though the ride itself is closed after 8 PM, it is spectacularly lit up red for passerby throughout the evening. We stood on Westminster Bridge and soaked in the peace of night time on the Thames. We finally got a nice view of Big Ben – lit up as well! I was disappointed to have not seen the Eiffel Tower at night, but this sight made up for it.
Thursday was my last day at Elizabeth Arden. I presented the culmination of my findings to the Director of Marketing and was glad to be praised for my diligent research and ongoing input to the team. I was sad to say goodbye to them and to the short-but-sweet experience. From this internship, I grew much clarity into my future career path. At the onset of the summer, I hoped to be working in an industry that would give me guidance towards which post graduate jobs to apply to that Fall. Previous internships in banking and consulting had not quite impassioned me into choosing them as a lifelong career. Arden has opened my eyes to not only the cosmetic industry, but also to a new passion for marketing. My supervisor at Arden was a Brand Manager. This role, which combines both managerial skills and marketing expertise, is extremely attractive to me as a Management Major and Digital Marketing Minor. Besides this career path clarity, Arden gave me a 360 degree positive experience in terms of people, place, perks, and culture. I could not have asked for anything better.
That night, I went back to the Thames to Shakespeare's Globe Theatre for a performance of Othello. This site is a replica of the original Globe where Shakespearean plays were performed in the 1600s. Though I am not a huge theatre buff, I enjoyed reading and learning about Shakespeare throughout my primary and secondary education. I stood among a couple hundred other viewers in the pit of the intimate theatre as we braved some scattered showers for this amazing performance. The next morning, the whole group went to Skygarden for a free view of the city on the top floor of the "Walkie Talkie" building in the center of the City of London. This was a stunning stop for our last full day abroad. After some souvenir shopping, we returned home to pack.
Upon turning in our keys and loading our neverending luggage onto the coach to the airport, we had to say our "see you laters" to each other, to our residence, and to the city we had called home for so long. Sitting on my flight to return to my real home, I could not help but feel extremely blessed for my journey over the last two months. Back in America, my boyfriend met me at the airport with roses and my family met me with food – I could not help but feel blessed yet again. I am excited for my Senior Year to begin and to take with me the lessons and memories made from this unforgettable summer.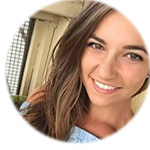 Grace Guertin '19
Student, UConn School of Business
Grace Guertin is a rising senior majoring in Management and minoring in Digital Marketing and Analytics. She is currently enrolled in the UConn Business in London, England Summer Classes/Internship hybrid program until mid-August. Grace is taking classes in Business Law and Human Rights as well as completing an academic internship for Elizabeth Arden's fragrance marketing department while there. She is excited to meet new people, live in a big city, work for a beauty company, and travel around Europe. A fun fact about Grace is that her first time out of the country is for this trip! On campus, she is involved in her sorority Gamma Phi Beta as the Community Service Chairwoman and is active in the Honors Program. View Posts