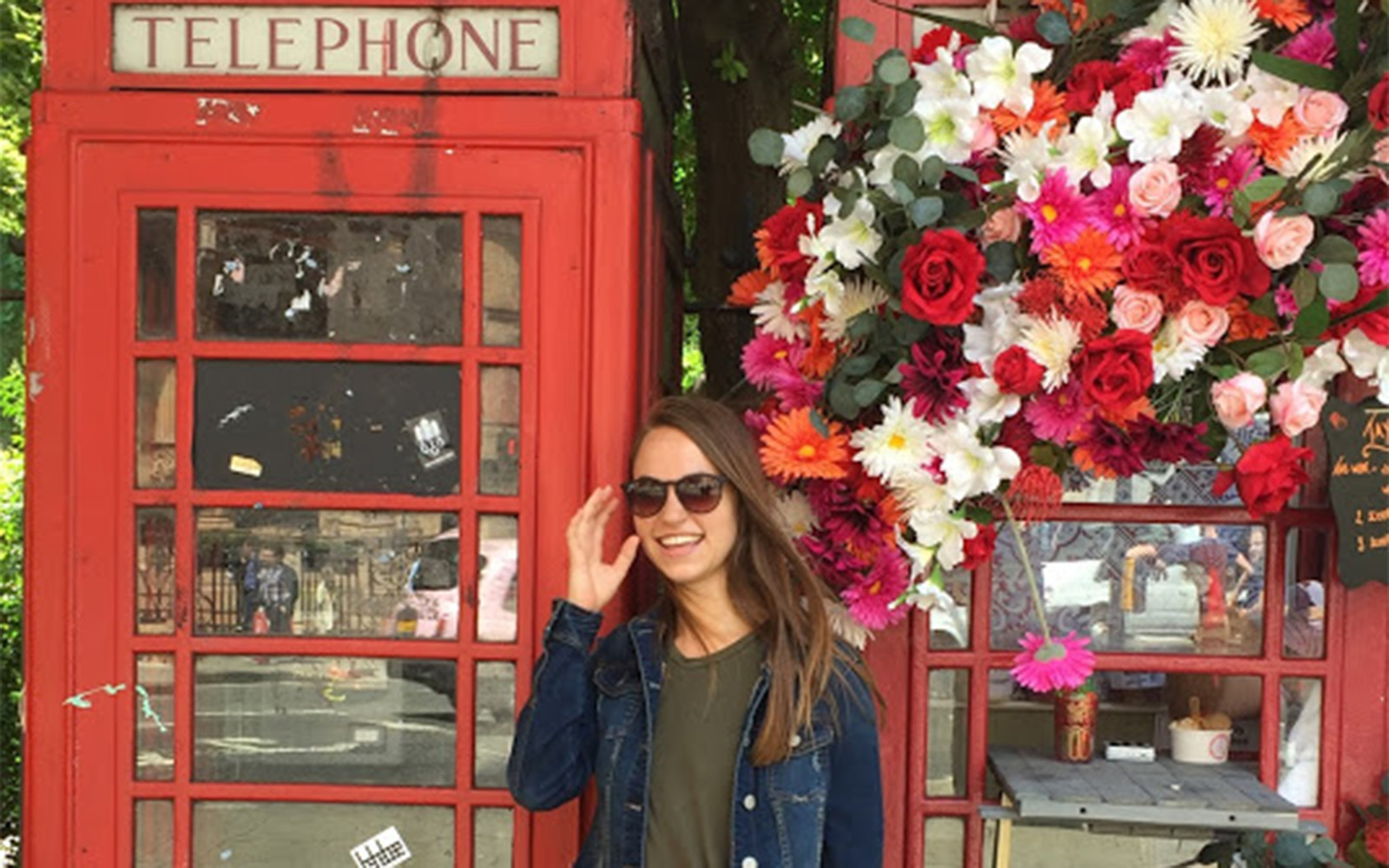 My first week in London was a whirlwind! We arrived early Saturday morning and the jet lag hit everyone harder than expected. I was struck by the quaint beauty of London even though it is such a big city.
The old school telephone booths and double-decker buses give a unique spirit to it. Our flat has an amazing view of the city skyline and colorful sunsets. My flatmates and I often head up to the 12th floor to watch together.
By Monday morning we were well rested to start orientation. A police officer came and discussed the safety precautions in a foreign country including how to not get pick-pocketed! We had a lot of class this week, learning about Brexit and the drama of European populist politics. My favorite thing we did was a field trip to HSBC in Canary Wharf financial district where we discussed foreign exchange over biscuits and tea.
To unwind and further experience the culture I have been going on jaw-dropping runs around Hyde Park and watching World Cup futbol games at the local pub with my classmates. I also tried the fish and chips from Rock and Sole yesterday and was extremely pleased. My coffee addiction is being somewhat squashed by English cafes only serving espresso, but it will suffice! I am very excited for what is to come.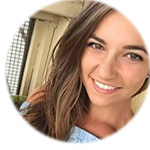 Grace Guertin '19
Student, UConn School of Business
Grace Guertin is a rising senior majoring in Management and minoring in Digital Marketing and Analytics. She is currently enrolled in the UConn Business in London, England Summer Classes/Internship hybrid program until mid-August. Grace is taking classes in Business Law and Human Rights as well as completing an academic internship for Elizabeth Arden's fragrance marketing department while there. She is excited to meet new people, live in a big city, work for a beauty company, and travel around Europe. A fun fact about Grace is that her first time out of the country is for this trip! On campus, she is involved in her sorority Gamma Phi Beta as the Community Service Chairwoman and is active in the Honors Program. View Posts