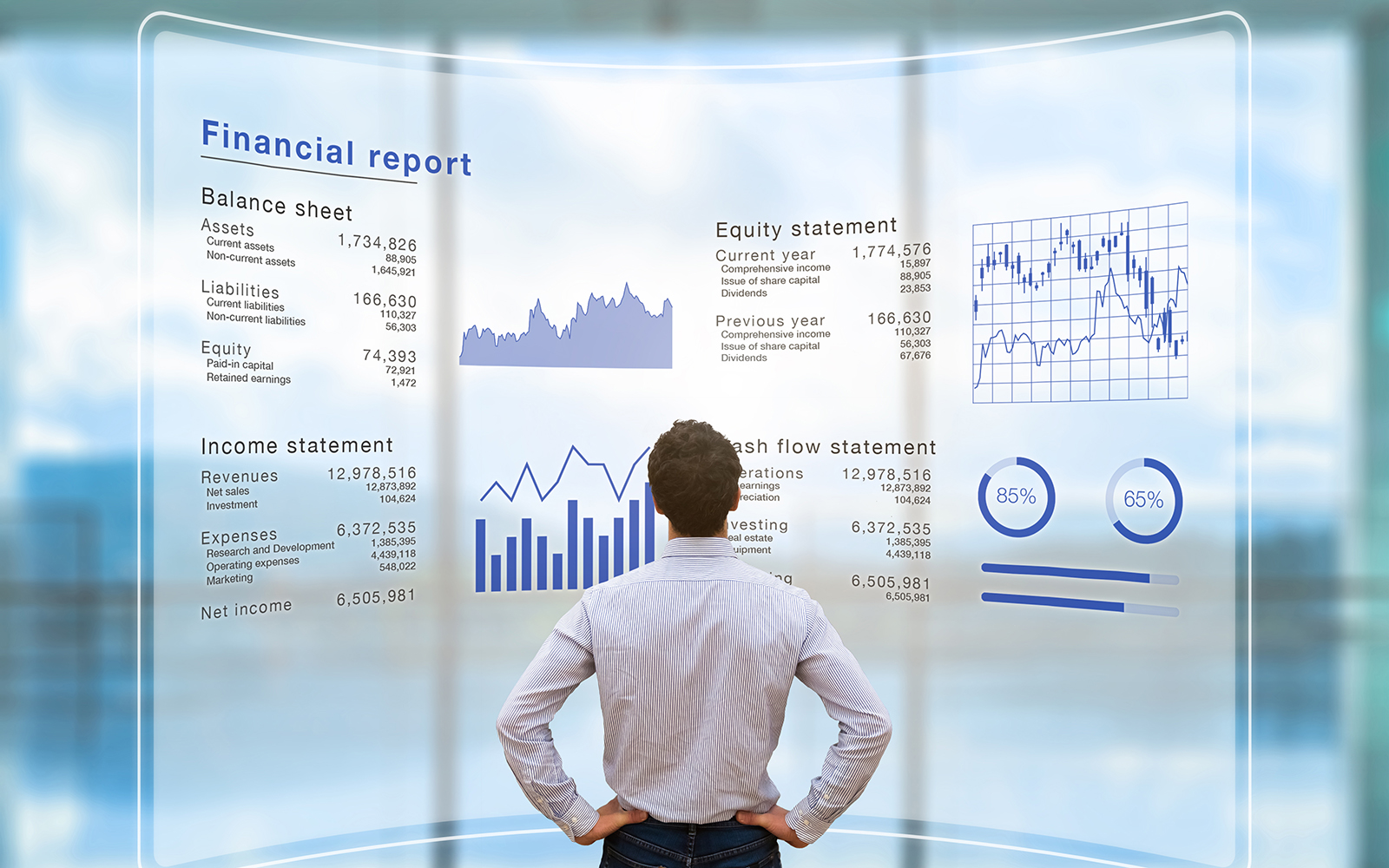 Emphasis on Accounting Analytics Will Provide Grads with Career Advantages
The Accounting Department will soon begin offering a new Advanced Business Certificate in Accounting Analytics. The program is in response to industry demand for professionals who can access and process large amounts of business data.
The four-course certificate enables students to develop a data-mindset and prepares them to interact with data scientists from an accountant's perspective.
"The professional accounting industry is undergoing a major shift resulting from recent technological advances, allowing accounting professionals to access and process large amounts of business data," said Ricki Livingston, director of online programs in accounting. "When this information is coupled with innovative analytical software tools, accountants have an enhanced capability to provide the most precise information for decision making. There is a tremendous thirst for these skills among large accounting agencies."
"I'm very excited about our new certificate program," she said. "After interviewing multiple accounting firms and industry advisors, we are confident that this program will be a good fit to fill the knowledge gap that the industry wants addressed."
The certificate can be taken as stand-alone professional development, or in conjunction with the Master of Science in Accounting (MSA). The certificate curriculum, divided over two semesters, includes courses on financial statement analysis and business valuation; introduction to data analytics for accountants; advanced accounting information systems; advanced accounting data analytics and contemporary issues in financial reporting and analysis. Students are required to complete four of the five courses offered. Courses are taught by a mix of both research-oriented faculty and experienced practitioners, providing a diverse perspective in the curriculum.
Students will gain hands-on experience with audit, tax, and financial datasets and analytical software tools such as ACL, IDEA, Excel, Hadoop, SAS, CRSP, Compustat, and visualization software such as Tableau and Microsoft Power BI. They will also discuss topics such as artificial intelligence, machine learning, structured and unstructured data, web scraping, data ETL, Blockchain, visualizations, data modeling and relational databases.
The UConn graduate program in accounting is a national leader in the field. The MSA program is ranked No. 6 by U.S. News in 2018.
Applicants to the certificate program must have either a bachelor's degree in accounting or a bachelor's in another subject coupled with relevant work experience, and a minimum GPA of 3.0. The courses are designed to offer tremendous flexibility for working professionals. The fee is $2,550 per course, for residents and non-residents.
For additional information, please contact Erika Durning, manager of online programs in accounting, at (860) 486-0334 or at erika.durning@uconn.edu.