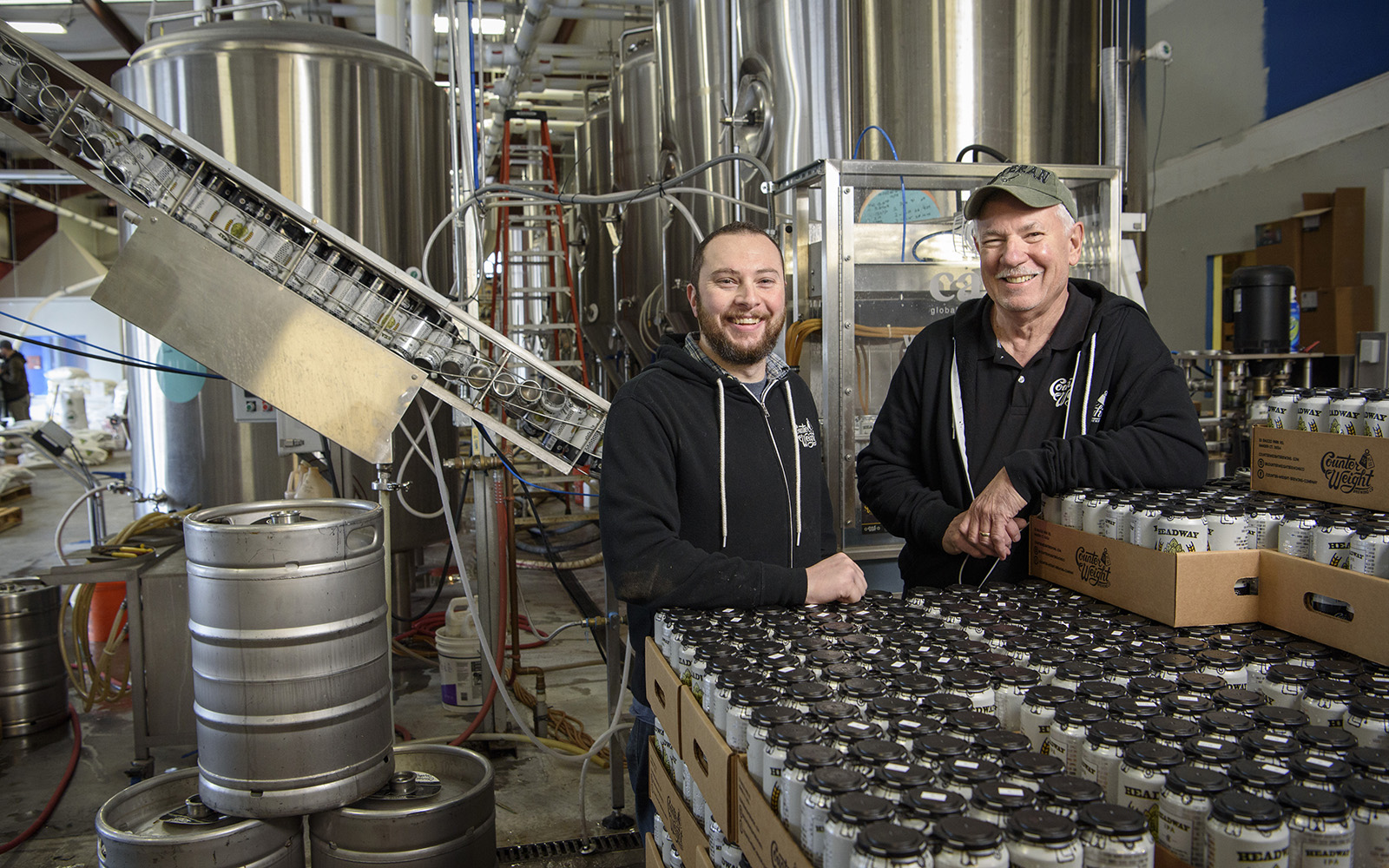 Entrepreneur Bill Pastyrnak had an extensive business background, and he and his son had a passion for brewing beer, but without a helping hand, they knew their dream of creating Counter Weight Brewing Co. in Hamden, Conn., wouldn't come true.
Pastyrnak reached out to the Connecticut Small Business Development Center (CTSBDC) and found the assistance he needed from business advisor Gregory Lewis. Lewis helped the Pastyrnaks put together a compelling business and financial plan for funders, and in 2016 they secured the financing they needed.
A year ago this month, Counter Weight Brewing Company officially opened its doors to a very positive public reception and the company is already looking at expanding.
"We can't say enough positive things about our advisor. Since our first meeting he was extremely supportive, understanding, knowledgeable, and helpful. He gave us his expertise, kept us focused, kept our spirits up, encouraged us when we had our lows, and applauded us when we had our highs," Pastyrnak said. "In a nutshell, we would not be as successful as we are without Gregory's help and encouragement."
Counter Weight Brewing Co. is just one of 1,284 businesses the CTSBDC helped in 2017 alone. The organization, which is affiliated with the UConn School of Business, provides free, one-on-one business advising to small business owners and entrepreneurs all over Connecticut.
Professional business advisors help businesses develop a finance strategy, conduct market research, solve business challenges, and empower their clients to make strategic decisions. One of the key services CTSBDC provides is helping business owners access the capital they need to start or grow their business. In 2017, the organization helped clients raise over $54 million in debt and equity.
The CTSBDC is part of a larger network of Small Business Development Centers all over the U.S. and its territories. The program is governed and funded by the Small Business Administration, cooperatively funded by the Department of Economic and Community Development, and is hosted at UConn's School of Business.
"We are proud of our partnership with the CTSBDC and the work that this organization does to foster business growth in our state," said School of Business Dean John A. Elliott. "Aspiring and current small business owners can tap into a tremendous network of business experts who are available to help them at no cost. This program is truly a business gem and I wish every small business owner would take advantage of all this program offers."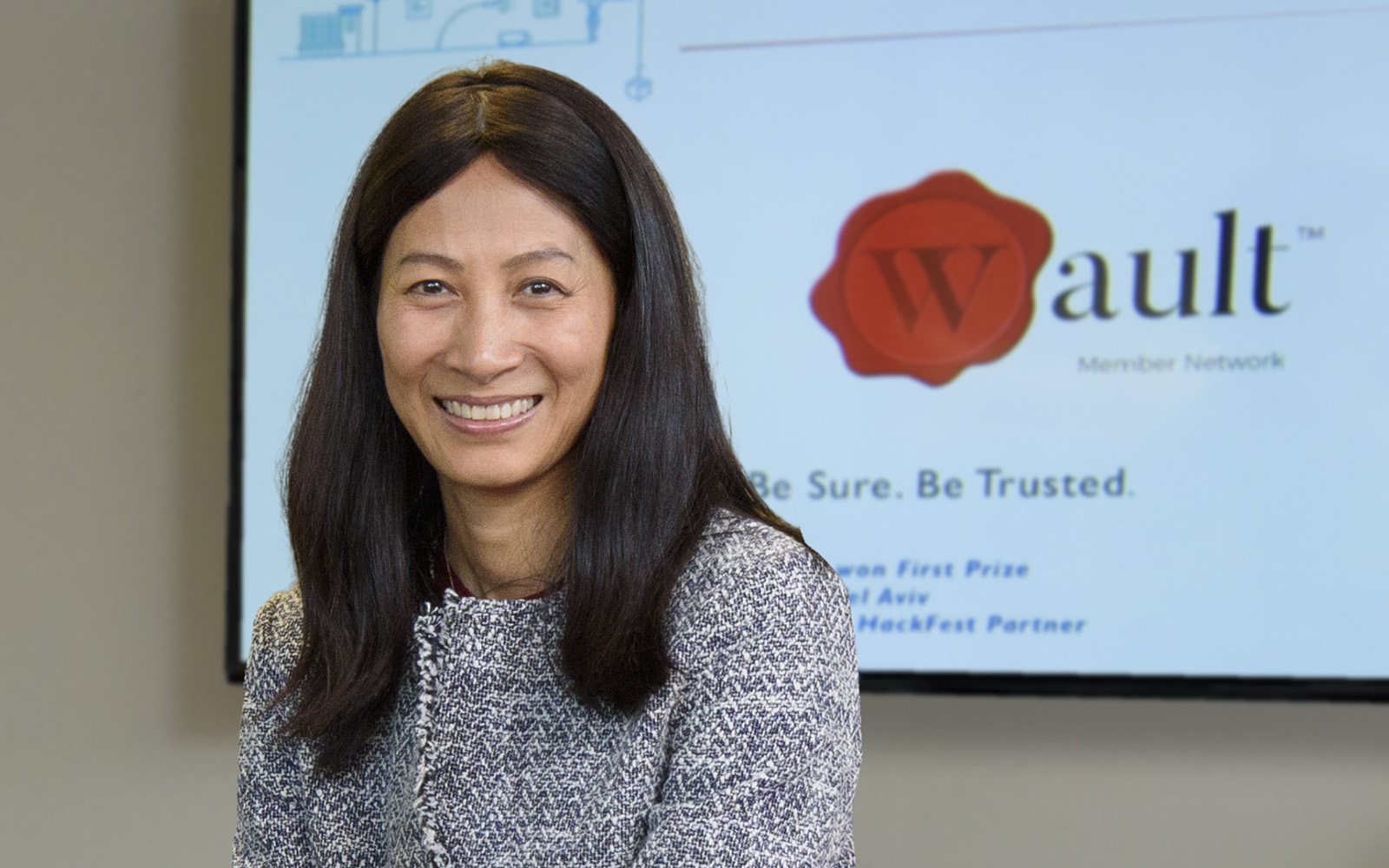 Liwen Yaacoby, founder of Wymsical, needed pre-seed funding to develop a cloud-based software platform for issuing, storing and sharing verifiable vital documents. She turned to CTSBDC business advisor Patricia Meagher for help. Meagher helped Yaacoby prepare an investor pitch and introduced her to a local angel investment group and to Connecticut Innovations, where Yaacoby secured $300,000 in funding.
"Patty's confidence in our team and enthusiasm for our product helped seal the deal," Yaacoby said. "With Patty's counsel, we're confident we'll raise the funds we need to scale out and reach our [highest] goals."
To learn more about the Connecticut Small Business Development Center, go to ctsbdc.com.
National Small Business Week runs from April 29 to May 5th, 2018.