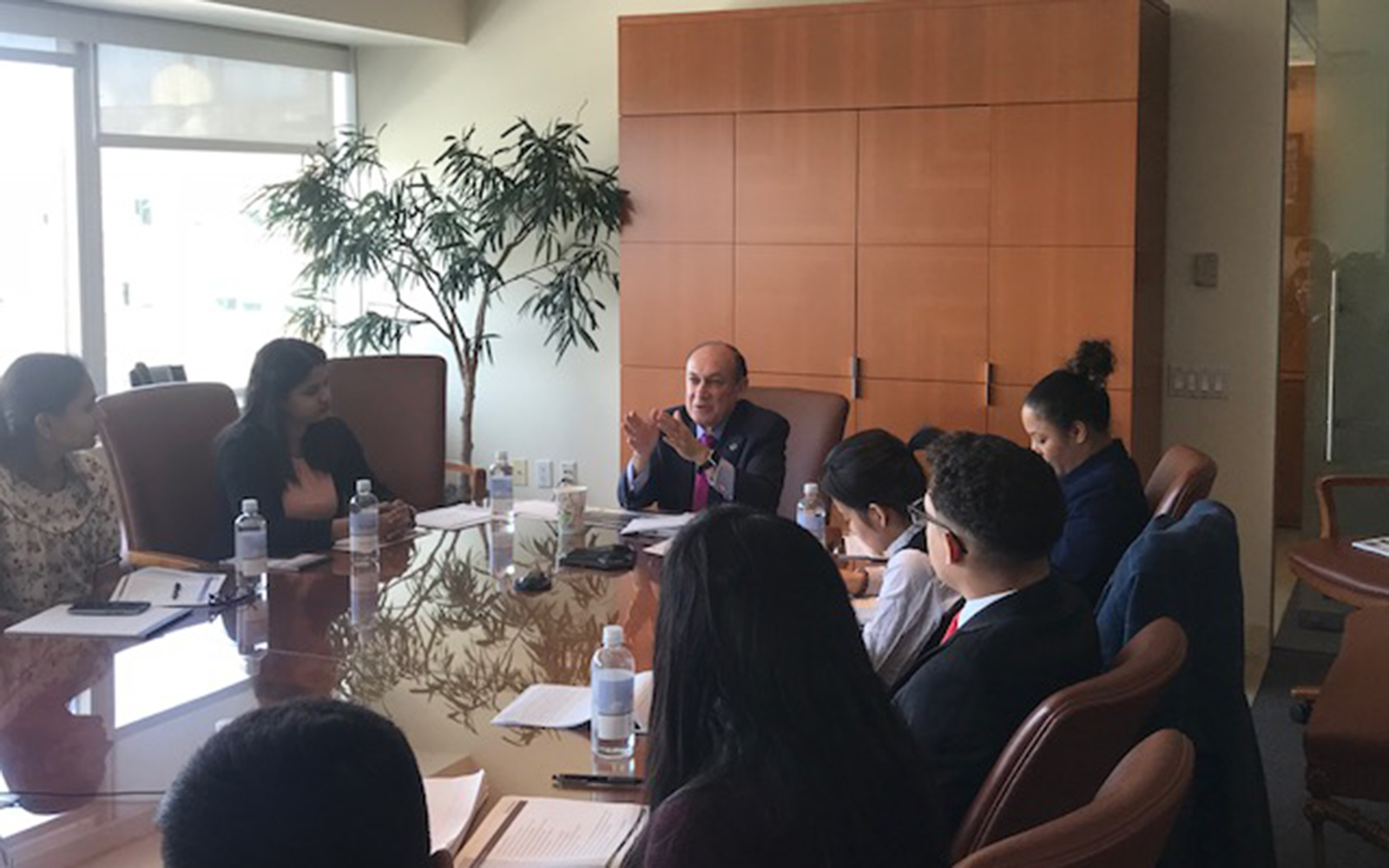 More than a dozen graduate students in UConn's Financial Risk Management program met with investment expert and alumnus Mark R. Shenkman on March 22, learning the secrets to capital management and asking him about everything from cryptocurrency to high-yield management.
Shenkman is president, chief investment officer, senior portfolio manager and director at Shenkman Capital Management, Inc., which he founded in 1985. The firm is headquartered in New York City, with offices in London and Stamford, where the students visited. They were joined by Chinmoy Ghosh, finance professor and department head.
Shenkman spoke to students for almost two hours regarding creating a personal strategic plan and current trends in high-yield capital management. Embedded in Shenkman's personal philosophy is a sense of optimism, discipline, integrity and persistence.
Shenkman noted to students that success requires a plan and in order to be successful, students must differentiate themselves from other employees. He stated that making improvements in process, productivity and profits could assist in this challenge.
Students had questions answered regarding the current state of high-yield financial management and turbulent and potentially risky investments in cryptocurrencies. Students also asked questions on various career paths within the industry.
Shenkman holds a bachelor's degree and a Doctor of Humane Letters from the University of Connecticut. He has co-authored and edited "High Yield Bonds: Market Structure, Portfolio Management and Credit Risk Modeling," and is a Wall Street Hall of Fame inductee.