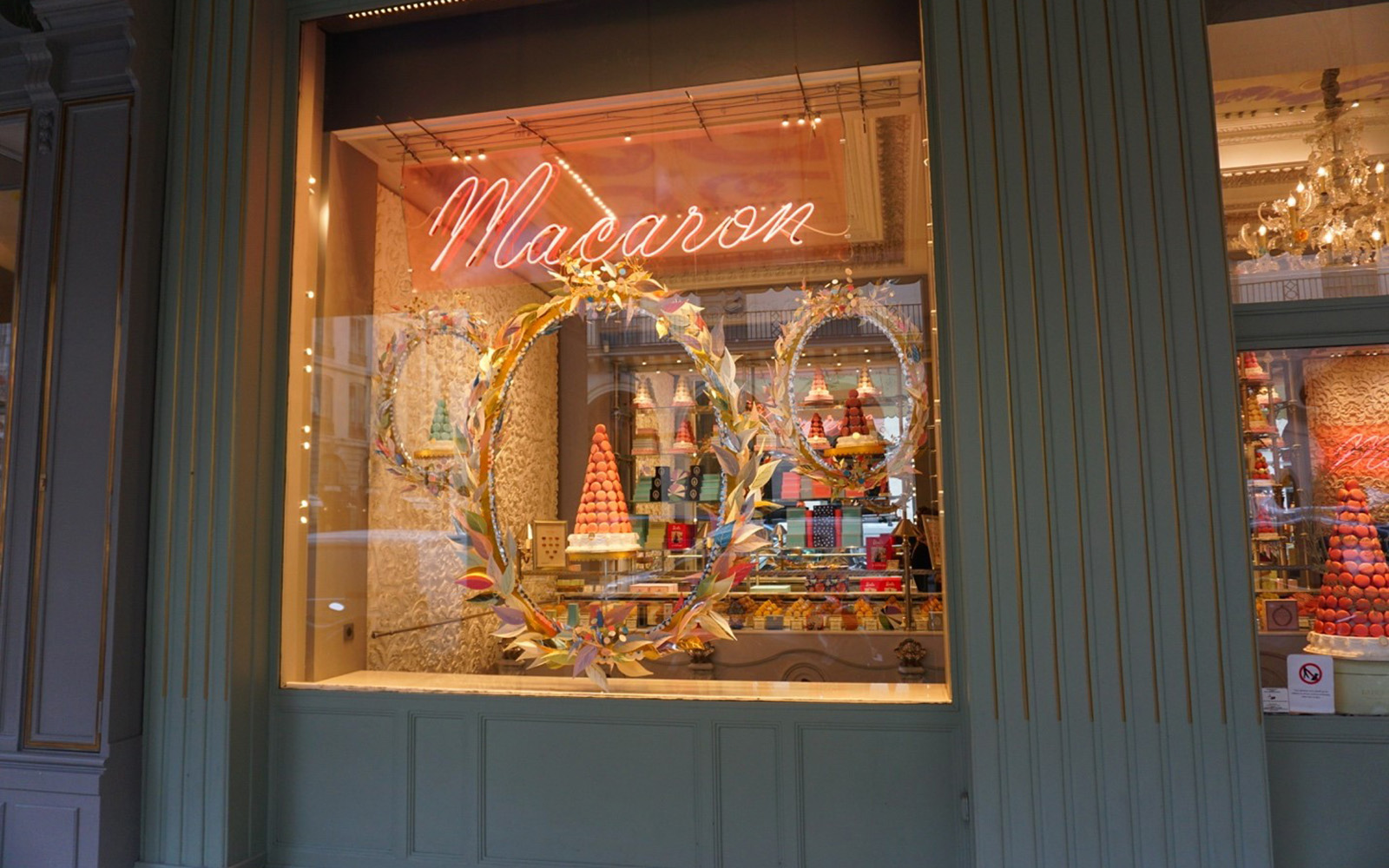 Somehow I'd gone 22 years of my life without having a macaroon. I'd known what they were, seen them in bakeries and at dinner parties, yet never taken a bite. When I came to Paris I knew I had to try one, and I wanted one from the best.
Maybe it's just me, but if I'm seeking out a food item in a city or country credited for its creation, then I want to experience the crème de la crème.
Food is an experience for me, something I enjoy so much. I often remember places I visited by the food tried and how well I liked it. When I plan a trip or know I'm going somewhere new, I instantly think about local cuisines. I Google different restaurants, food tours, blogs on what to try and local favorites…I mean the quest for Foodie Finds never ends. I'm not saying only the expensive foods are great because I've found many Foodie Finds on a budget, BUT I do think it's a real treat if you're able to splurge on one food experience for each new place you visit.
For me, in Paris, that was Ladurée.
Ladurée is a French bakery franchise created in 1862. They have locations around the world in the most famous cities, and each day they sell over 15,000 macaroons. Floor to ceiling, the room was magical! The marble, the chandeliers, the display pieces…all of it was alluring. It brought me back to Roald Dahl and reading Charlie and the Chocolate Factory as a little girl. During bedtime stories, I would imagine a world of sweet treats and wonderful creations. Ladurée is the real-life version of a little girl's dreams.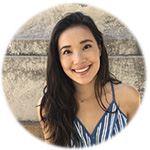 Auna Harvey '18
Management Student, UConn School of Business
Auna Harvey is a senior honors student studying Managment. She interned this past summer at Aetna, and has since accepted a full-time position with the company to begin post-graduation in the Spring. As a freshman, she lived in the Business Connections Learning Community (BCLC) and went on to become an RA. Auna is a member of Kappa Alpha Theta, and an ambassador for UConn's School of Business. A fun fact about Auna is she loves to watch movies. In looking ahead to her upcoming study abroad experience, Auna is most excited to try the different foods from other countries. In particular, she really hopes to try all kinds of baked goods.