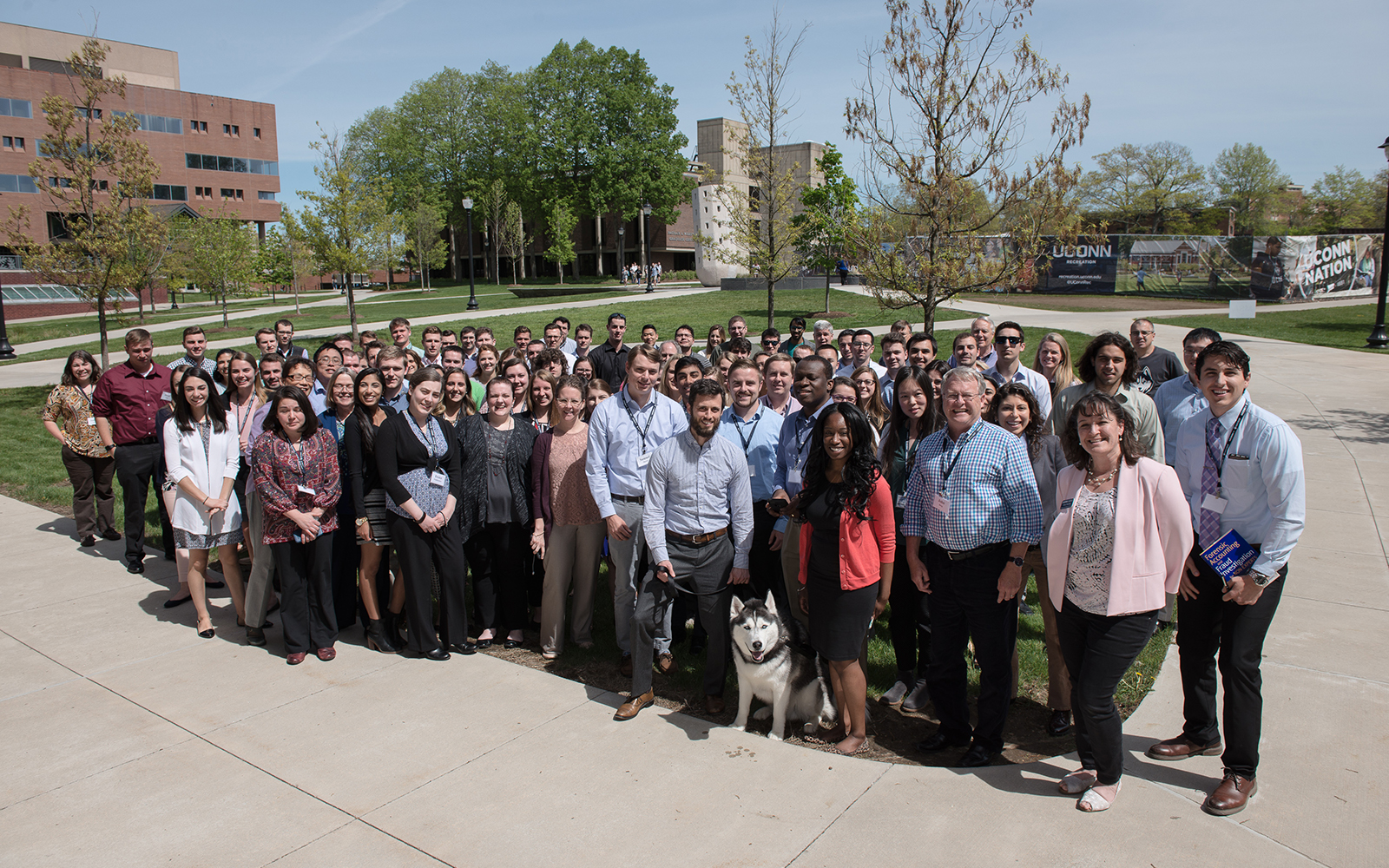 For Fourth Consecutive Year, U.S. News Picks UConn MSA as Among Best Programs in Nation
UConn's Master of Science in Accounting (MSA) program is among the best in the nation for the fourth consecutive year, according to a study released January 9 by U.S. News and World Report.
The MSA program is ranked No. 6 in the nation, tied with Auburn and Florida State, in the publication's listing of the Best Online Graduate (non MBA) Business Programs of 2018. It is the fourth consecutive year that the MSA program has ranked in the Top 10.
Reviewers examined each program's course design, instructor qualifications, student retention, student/professor interaction and more to qualify the rankings. UConn outpaced Boston University, Georgetown, Temple and Georgia State, among others.
"The ranking reflects our continuing commitment to providing exceptional graduate education to highly-qualified students," said George Plesko, professor and head of the accounting department. "This also shows the benefits to our program of having an exceptional team of faculty who are both excellent teachers as well as researchers."
"The fact that UConn's AACSB-accredited MSA program consistently records strong rankings is a testimony to the core strengths of our program," said Ricki Livingston, director of online programs in accounting. "Most importantly, we are fortunate to have highly dedicated faculty and staff who take personal ownership over the educational experience of their students."
Alayna Barnes '17 MSA, a financial management officer in the U.S. Air Force, was deployed to Camp Lemonnier in Djibouti, Africa.
"The online MSA program through UConn gave me the flexibility to complete my degree while serving my country in the U.S. Air Force." -Alayna Barnes '17 MSA
"The online MSA program through UConn gave me the flexibility to complete my degree while serving my country in the U.S. Air Force," Barnes said. "During my final semester of the program, I deployed overseas and was able to continue in the program, completing my degree without any delay. My professors were very accommodating and worked with me to ensure that I could continue in the courses, even while abroad."
She would highly recommend the program to everyone, she said, particularly military personnel.
More than 15 years ago, UConn launched the online MSA program, in an era when online education was rare. "We continue to be innovative, embracing new technologies and relevant curriculum," Livingston said.
The program recently expanded its electives, adding new courses in data analytics tailored specifically for the accounting professional. The program will launch a Certificate in Accounting Analytics in 2018, which, Livingston said, to the best of her knowledge, will be one of only a few online, accredited certificates of its kind. In addition, the program is adding new taxation courses, and developing a Certificate in Taxation with an anticipated kickoff in late 2018.
The UConn MSA program seeks continuous student feedback and is adept at making improvements to the student experience, she said. The MSA program also uses course designers to work with instructors to develop learning objectives and design instructional material. The process has raised the program's ranking from No. 23 in 2014.