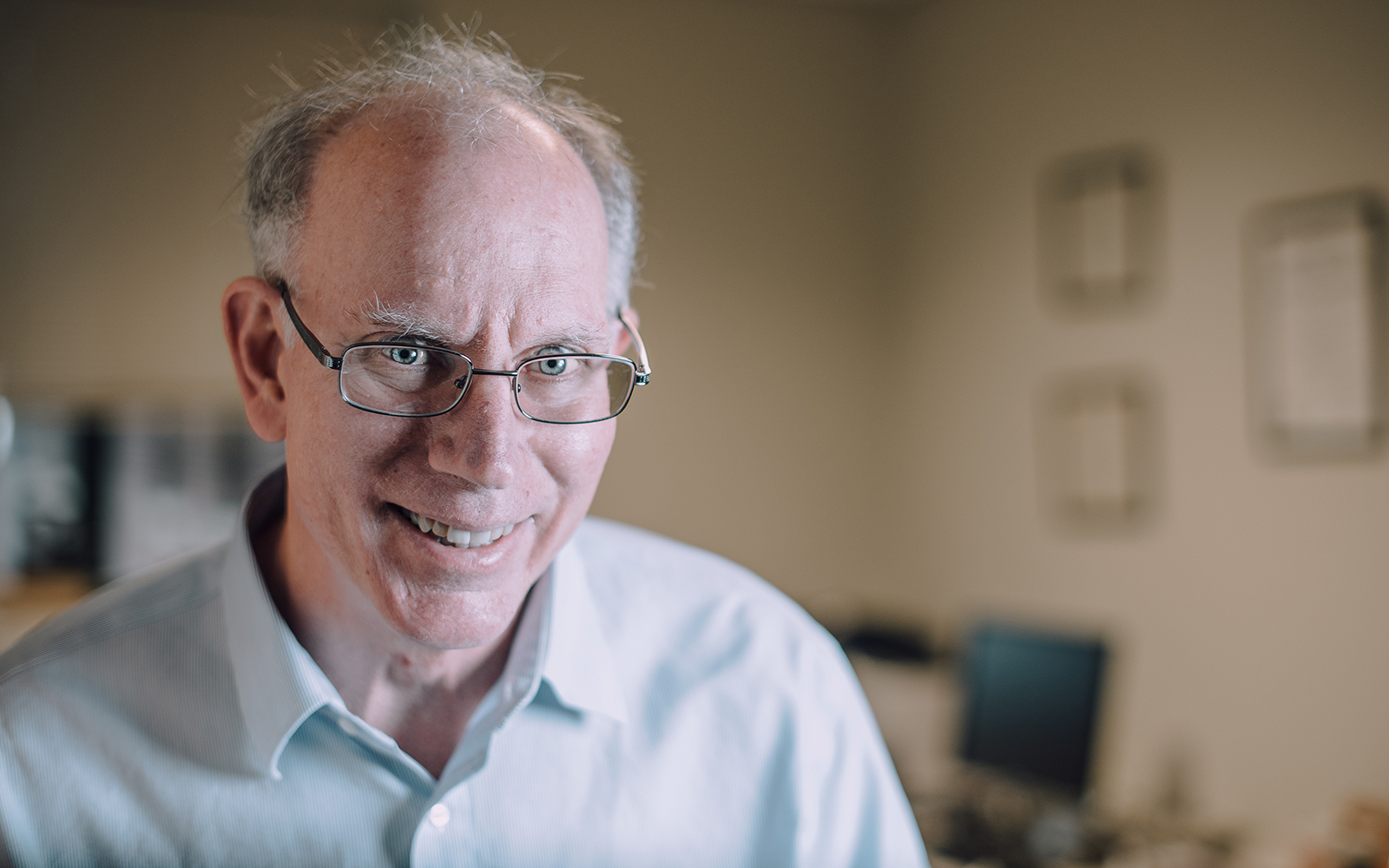 The UConn School of Business has created an endowed fund honoring retired accounting professor John Phillips, who has been described as a great teacher, researcher, colleague and all-around good guy.
Phillips served as a UConn professor for 18 years and the coordinator of the Accounting Ph.D. Program for nine, before retiring last spring. While at UConn, he was recognized with multiple teaching awards, including Professor of the Year for the School of Business.
He was also well known in professional circles and served as the editor of the Journal of the American Taxation Association. In 2015, he received the association's Ray Somerfeld Outstanding Tax Educator Award. Five years prior, he earned the ATA/Deloitte Innovation in Teaching Award.
"While John's professional contributions are numerous, it is clear to me that his particular passion and devotion has been to our Ph.D. students," said Professor George Plesko, accounting department head.
"To permanently recognize John's contributions, the department established the John D. Phillips Doctoral Student Award to recognize outstanding accounting doctoral students and support our doctoral program." -George Plesko
"Being honored with an endowed fund that will help our Ph.D. students was amazing," said Phillips, who counts his wife, UConn accounting professor Amy Dunbar, as one of his professional champions. "I am grateful to be recognized for my efforts as director of the UConn Accounting Ph.D. Program. My mentor, Dan Collins, at the University of Iowa, served as my role model in guiding and helping Ph.D. students become productive faculty members."