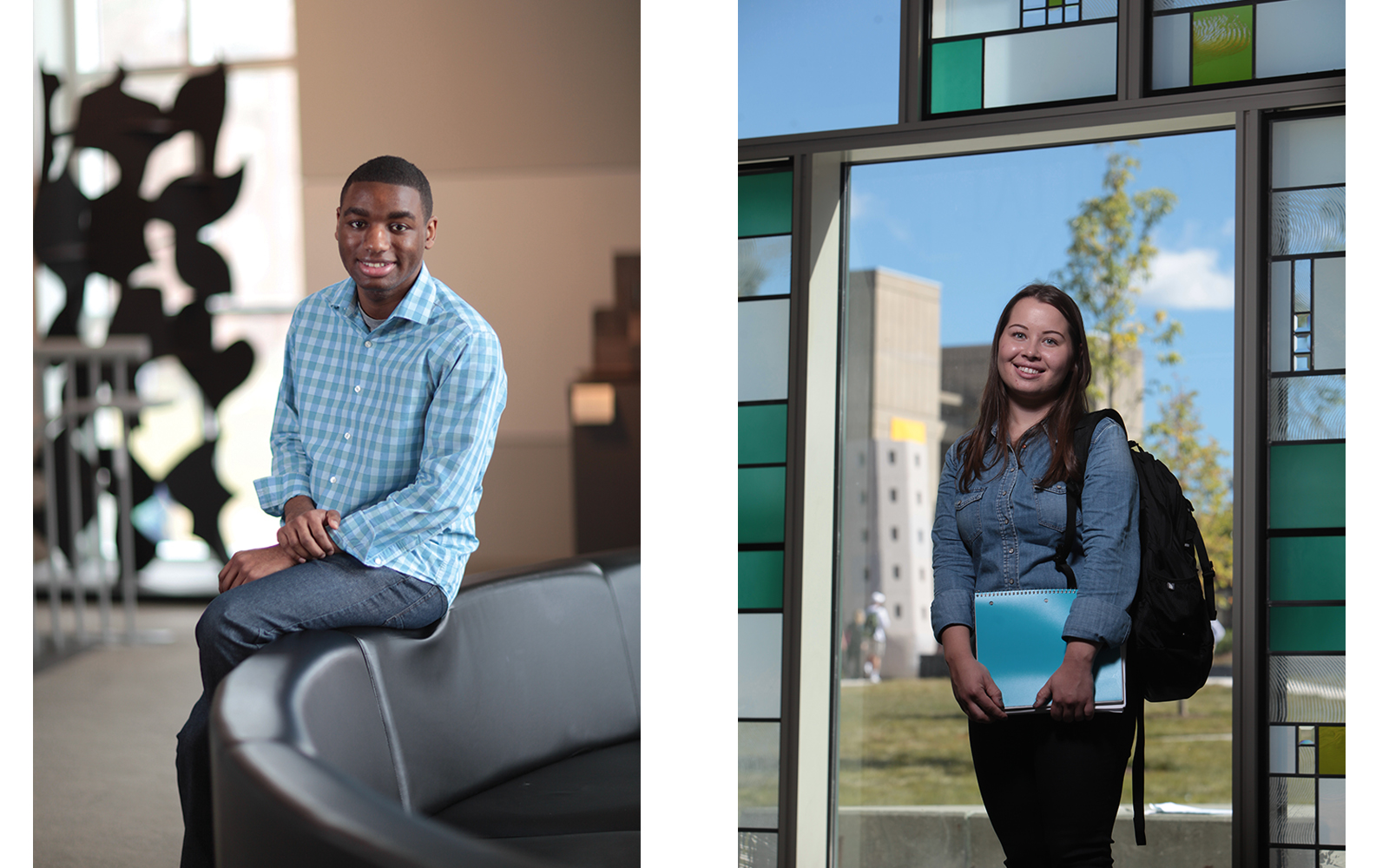 Before Dan Toscano '87 and his wife Tresa Toscano, endowed two full-ride scholarships to the School of Business, they, too, were students who struggled financially.
"I had some very discouraging moments when I was a student here and the tuition was due and I didn't quite have it pulled together yet," said Toscano, now a top executive at Morgan Stanley. "My wife and I had to fight to get through college financially. I remember those days vividly. I don't want to see anyone else go through that."
Kamila Magiera '16, who earned her bachelor's degree in accounting, said as a 'first generation' college student, she wanted to get the best education possible in hopes of having more choices than her parents did.
"I am grateful that individuals were willing to invest in my future," said Magiera, the recipient of three scholarships. She is currently pursuing a master of science in accounting at UConn and studying for the CPA exam. She will begin working as a tax associate at PricewaterhouseCoopers in July.
"Support for scholarships plays a vital role in recruiting the best students and is often a crucial factor in a student's college choice," said Dean John A. Elliott. "Private giving for scholarship allows the School of Business to continue attracting the most qualified students."
"UConn gave me the opportunity to learn, grow and succeed," said Quian Callender '16, who is pursuing a master's degree at the University of Michigan. He plans a career in public health.
Ultimately, Callender said, he hopes to return the kindness of his scholarship supporters by funding a scholarship for a future UConn Husky.