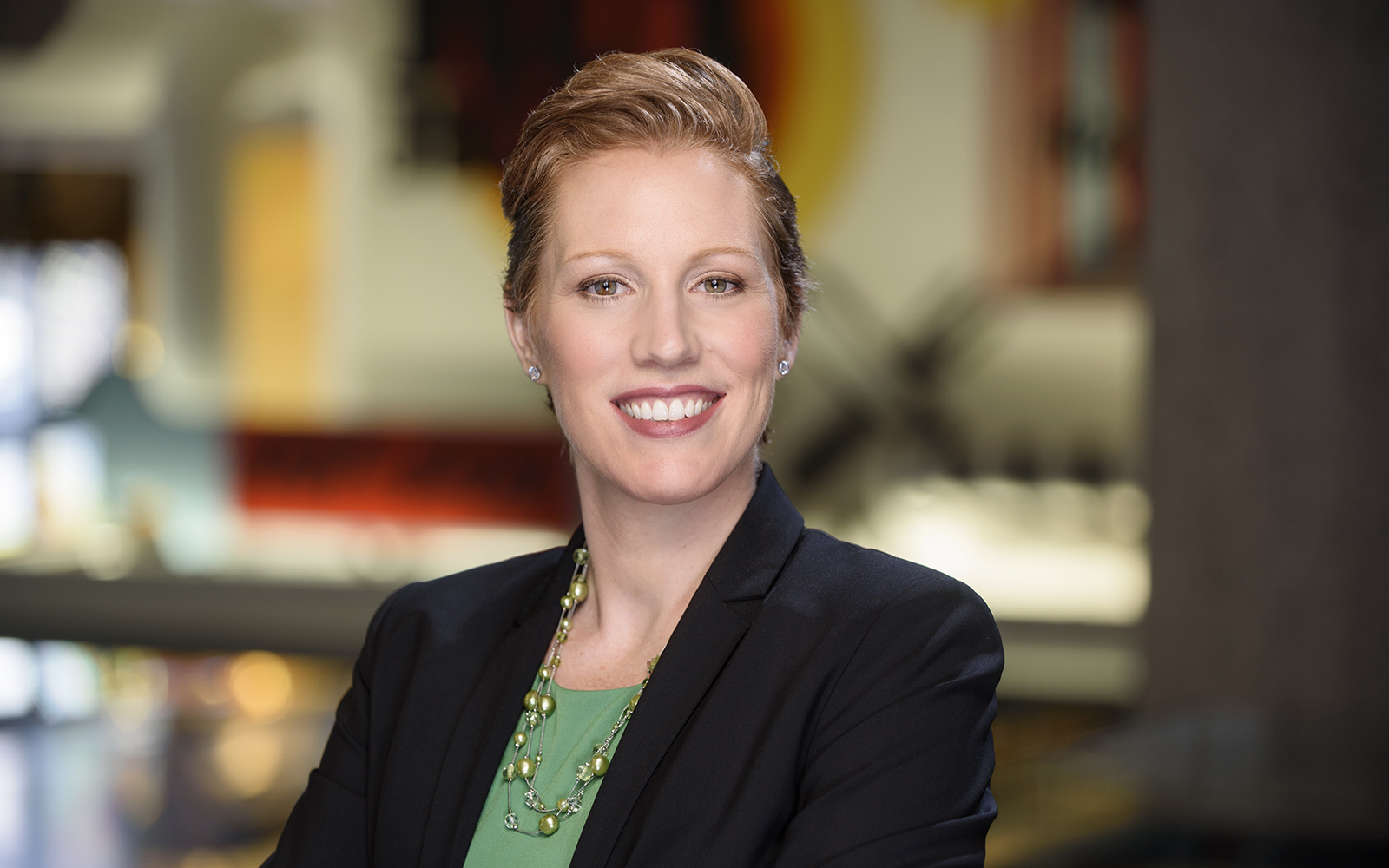 Alumna Renee Jackson '07 JD/MBA Shares Story of Resilience After Breast Cancer
It is hard to understand how life can be so cruel to one family.
But UConn alumna Renee Jackson watched her father battle breast cancer and her sister fight ovarian cancer, both with grace and resilience. They were her role models, Jackson said, when she herself was diagnosed with breast cancer two years ago, at age 37.
"I value my life so much more since I came close to losing it," Jackson wrote in a powerful essay about resilience and overcoming breast cancer.
Her article appears on Option B, a new web site launched last month by Facebook COO and "Lean In" author Sheryl Sandberg. Sandberg's husband, SurveyMonkey CEO David Goldberg, passed away suddenly two years ago and her personal journey shaped the website and related book.
Two former colleagues, who knew Jackson's story, approached her to have her profile featured on the website. "You don't say 'No' to a project led by Sheryl Sandberg," she joked, adding that she has yet to meet Sandberg but would like to do so.
Jackson, who lives in San Francisco and is an in-house attorney and the head of human resources for the social-gaming company Zynga, agreed to share her own story in hopes of reaching others.
"If one person is helped by hearing my story, then I'm happy. I hope to educate people about breast cancer, the BRCA gene, about being a fighter," she said. "My family has been through a lot but we're super strong, and at the end of the day, it is a positive story."
After her sister developed ovarian cancer in 2015, Jackson sought genetic counseling and testing to determine whether there was a pre-disposition to cancer in the family genes. She discovered that she had a BRCA genetic mutation, putting her at high risk for cancer. Jackson's doctors then sent her for routine baseline testing, which revealed that she already had breast cancer.
"My sister's cancer saved my life," she wrote.
"I was lucky that the doctors caught it early," said Jackson, but recovering from a double mastectomy was agonizing, both physically and emotionally.
"Chemotherapy was worst of all," she wrote. "Chemo wrecks your body. There were days when I was so sick that I had to be spoon-fed by my partner."
Despite the physical toll, Jackson worked as much as she could through chemo. Work was a welcome distraction. Jackson said she didn't want to sit on the couch and wallow in self-pity.
Jackson credits her recovery to two factors: powerful, loving relationships, and the grit and determination she had learned as an athlete, playing collegiate basketball at Columbia University.
Always a stubbornly independent woman, through cancer she realized the importance of accepting help—not only for her own well-being but also for the people who loved her and wanted to support her.
Three months after her treatments ended, Jackson completed a triathlon. Shortly thereafter, she ran a half marathon.
Jackson enrolled in the UConn Law School in 2002, taking evening classes toward a law degree. But after a while, she realized that her experience was almost exclusively focused on law. She decided to pursue an MBA, as well, in order to broaden her knowledge. She earned both degrees in 2007.
Ten years later, she has just accepted the position of vice president of human resources at Zynga, which she handles in addition to her legal responsibilities. She said she is pleased to be using the business knowledge she gained at UConn.
"I was presented with an opportunity to combine my legal experience and business education into one role," she said. "You don't say 'No' to that either."
"[Management Department Head] Lucy Gilson was my favorite professor at UConn," said Jackson, who served as Gilson's graduate assistant for two years. "I really enjoyed her as both a professor and a person. She was relatable and real."
Jackson is eager to put cancer in her past and embrace the more traditional challenges that life offers.
"I feel great. It was a really hard 18-month battle, but now I feel fantastic, and I work out six days a week," she said. "I feel healthy and happy."
"I've always been the kind of person who enjoys a balance of work and personal life and I value that even more now," she said. "It's my nature to want to bounce back and really crush the opportunities that come my way."
This piece was originally published for OptionB.Org. Find this story and many others to inspire, strengthen, and heal, at optionb.org/stories.