Some friends of mine recently asked how I found on-campus positions and internships as an international student.  It took me a long conversation to explain how I found each opportunity, but I still think that I can go further to explain step-by-step for others who may be interested.
Step 1: Have your resume critiqued
I tried to apply for several on-campus jobs through UConn's student employment website during my first semester. I was mostly targeting administrative positions to work for different offices, because those experiences can be put on resume and sound "helpful" for future applications. However, I never heard back from any applications that I sent out, and I didn't know what went wrong. Later when I had a resume critique to meet the BADM class requirement, I found that the reason came from my resume – it was full of grammatical errors, and the structure wasn't fully developed either. Lack of past experience was another reason. I used to spend time either with friends or studying in high school, then I came to the U.S. and found that a lot of people my age have worked before. Anyone who has experience working will have a better chance than I did.
Step 2: Use your network
After never hearing back from all the applications, I gave myself a break. However, my first opportunity came to me when I wasn't looking for it. I was talking to my friend Chelsea one day about how I wanted to develop some skills in photography because since a young age, I found that it was something I enjoyed and seemed to have a natural skill for. Chelsea then suggested that I might be interested in working for the Daily Campus at photo department. She explained to me how a friend of hers worked for another department, and sent an email to her friend to ask about how to apply. Getting involved turned out to be much easier than I thought. I contacted the editor to express my interest and showed up at the first weekly meeting for the Spring semester. During my first week working, I signed up for a lecture which was relatively easy to cover, because I wanted to make sure I could handle the situation before taking on the challenging assignments. I attended the event and took pictures, brought the pictures back and uploaded them on the computer. And the next day, the picture I took was in the newspaper. The process was simple, and having my photo in a printed newspaper made me sure that I had found the most interesting job opportunity on campus.
Even though I don't work for the Daily Campus anymore, I am still really thankful to have had it as my first on-campus job. Later when I was applying for other positions, the photography experience turned out to be helpful, especially when I applied for social media related positions as a Marketing student. Also it made me realize the importance of networking with people – some hiring positions are "hidden," and I would have never found out about them if people hadn't told me about them.
Step 3: Visit with career advisors
My second opportunity was also a "hidden" one. During my sophomore year, I visited Ms. Lorraine Liswell at the Undergraduate Career Development Office a lot to talk about applying for other positions. During a visit, Lorraine told me there was a potential opportunity to write for the new blog at the School of Business. She said I might offer a different perspective as an international student and asked if I was interested. So I later went to talk to Ms. Marie LeBlanc and Ms. Melissa Ferrigno, who were responsible for the program, and started writing posts.
I used to write a lot and had my own blog during middle school but stopped in high school, so writing blog posts again wasn't just what I did for my professional development, it also connected me with my life in the past, especially after I came to the U.S. and felt detached from my past days. It is very fortunate to write for the blogging program from my perspective as an international student, not only because this was an opportunity I wasn't expecting, but also, I never thought I could receive so much help and trust from the UConn faculty and staff members. Also, just like my photography experience, writing skills were also required for some other positions I applied for. Looking back, my first two experiences at UConn led to a lot of future choices I made, whether it was the choice about my major or what professional life I want to pursue.
Step 4: Keep seeking out opportunities
After having some real work experiences, I started to apply for positions with my resume and cover letter instead of relying on my network. The Marketing Mentor position from The Major Experience programs was the first opportunity that I found from an email during junior year. The position was about helping potential students to understand our own majors by attending events like the Major Fair and communicating with students or parents through online messages.
Some important soft skills for a marketing student are to be able to attract people's interest and to communicate efficiently, so regardless of the title "Marketing Mentor," this position itself is marketing-related. I didn't know how many other students applied but still decided to go for it. After submitting an online questionnaire, I received an opportunity for a group interview. It wasn't the first time I attended a group interview, so I knew the key is to communicate with the peers while paying attention to the interviewer at the same time. It went well. After waiting for more than two weeks, I was accepted as the Marketing Mentor. This was not the first position I had on-campus, but it was the first one that I landed all by myself.
Step 5: Try an internship
This past summer I joined the internship program at "HooplaHa – Only Good News" as a Social Media Intern. I started looking for a summer internship around March, then spent more than two months applying, interviewing, waiting for an offer and getting all the paperwork done. Those two months were probably the busiest time I had so far during college. Because I had no off-campus experience, and there were more procedures before I was eligible to start any internship as an international student, I had to spend a lot of time meeting with different offices to figure out what should I do step by step. Following was the application process. The Marketing Department sends Newsletters every week, so I looked for the opportunities related to media or digital marketing and sent out a lot of resumes and cover letters before finally having further interviews with the hiring managers. After each interview, I always sent emails to follow-up and thank them for their time. And it was almost right after I sent an email to Mr. Sheinman from HooplaHa that he gave me an offer to join the team. It was before finals week when I was really stressed about exams and getting an internship, and that offer settled everything I wanted for the summer – within the next two days, I made the plan to go home for more than a month and to come back in June to start the internship for the summer. The internship turned out to be the best professional experience I had so far. I learned a lot within two months, both knowledge and soft skills, but still the best part was to work with a group of interesting and considerate people.
My current internship position at the Neag School of Education started at the beginning of my senior year. During summer, I received an email from the Educational Leadership Program about their on-campus internship opportunity to join in the Digital Media Creative Team. After reading the description, I found this position was really similar to the position I had at HooplaHa. So I decided to apply after gaining some experience and expanding my resume, which will definitely make me more competitive. I had my resume done after a month from when I received the email, so I contacted the program to see if the position was still open. Luckily I found that there was still one more position left to be filled, so I had a feeling that position was supposed to mine. And I was right. After sending my application, I had a phone interview with Nellie, who is now my director. It was probably my experience with social media that did me a favor, and the photography skills were also a plus. As expected, I joined the Digital Media Creative Team with four other peers who I consider my friends now.
Step 6: Let people know you're looking for a position
Whenever my friends ask me how to find on-campus positions or an internship, I always tell them to start by talking to people like friends or advisors. Like I said, a lot of opportunities are hidden and the only way to find them is through networking. And these opportunities, unlike those posted on the UConn student employment webpage, are often times about creativity and working with teams. They fit well for a business student, and are very helpful for establishing your future career path. Most importantly, these opportunities value enthusiasm and don't always require past experience, so they could be some good starts for those people lacking professional experience. After getting your foot in the door, feel confident to send real applications, because competing with other applicants will be much easier with both enthusiasm and past experience.
And that is how to get involved, step by step.
I came to the U.S. without any experience in the professional field, but fortunately, I received so much help from so many people. Now I feel proud to be able to share my knowledge and experience with others and to become a part of their network. It will be my pleasure if you find this post helpful in any way, because it means that I am now supporting others just like I was once supported.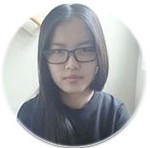 Mingyuan (Avery) Chen '17
Senior, UConn School of Business
Mingyuan (Avery) Chen is a UConn senior majoring in marketing, and also an international student from China. She came to UConn as a freshman, and started working for the Daily Campus in the Photo Department from January 2014. Avery has been dreaming of being a racing driver since age 15 and it has gradually become one of the most important goals in her life. Another fun fact is that Avery has always wanted to go to Utah. View Posts