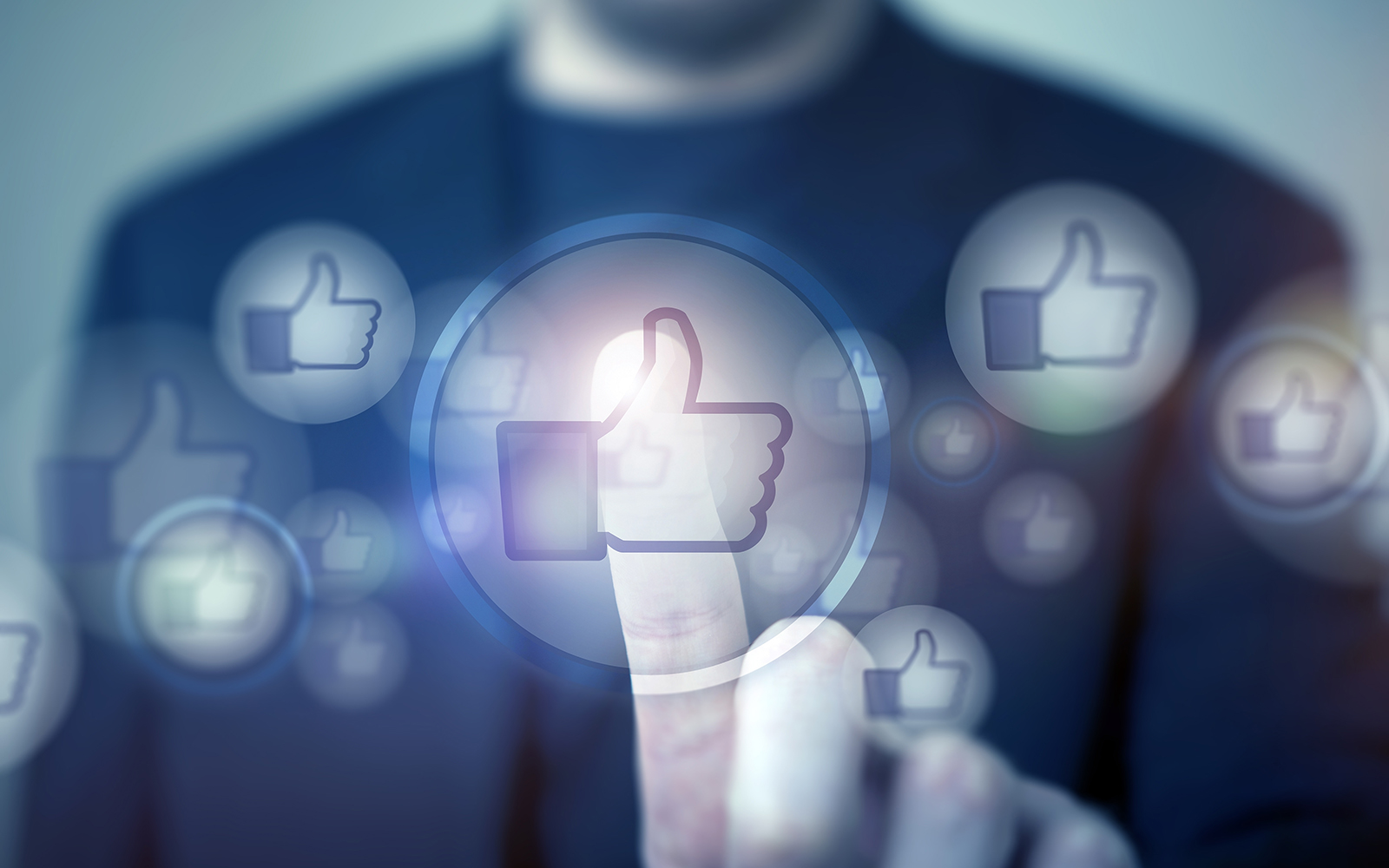 Social Media Campaign Strives to Promote Acceptance, Challenge Extremism
A group of business students set out with a daunting task: to reduce negativity, extremism and hate on social media. Along the way, they garnered support from the Department of Homeland Security and Facebook to challenge extremist views across the world. 
Students Syed Naqvi '17, Thara Salamat '17, Victoria King '17, Daniel Marino '17 and Ryan Pearson '17 of management professor David Noble's Strategic Analysis course are working on a social media campaign to promote positivity. Their campaign, known as #WeAccept, will be critiqued in a competition with other student groups around the world.
"Encouraging people who are skeptical of other views besides their own is a daunting challenge," Naqvi said. "That being said, our campaign has shown amazing progress in overcoming that hurdle and we are garnering more support every day."
To increase the strength of their campaign, the group will do promotional giveaways and live events to get people more involved. The students have been awarded a grant, from the Department of Homeland Security and Facebook to kick-start the campaign.
During the competition, the campaigns are compared in terms of reach, interactivity and the overall impact that it actually had on communities. The winners will travel to Washington, D.C. to present their ideas to senior-level executives in late January or early February.
Although the exact details of the campaign are still under wraps, Naqvi explained that the UConn campaign is different from others because it uses positive messages, not negative. His group believes that showcasing the negative impacts of extremism is not the best tactic.
Naqvi explained how the Department of Homeland Security invested itself into the student project:
"When you drill down to the purpose of the campaign, it is to challenge extremist narratives throughout the world," Naqvi said. "Extremists of all sorts have moved to social media to spread propaganda and hate. Being able to counter those extremist narratives in the virtual space has now become a matter of national security."
Noble applauded the forward thinking of his students.
"In times of volatile political, social, and international affairs, our students show that the way to a better society is through their own action," he said. "It is one thing to say something should be done to help others, but it is entirely different to develop a strategy and begin executing it."