Jacqueline Ho is a senior Communication and Marketing major. She spent her summer as a Public Relations Intern at Eric Mower and Associates (EMA) in New York City. EMA is a full-service advertising and marketing agency and the New York City office specializes in public relations for the travel industry. Jacqueline called the NYC office in early May, inquiring if they were still hiring, and sent over her resume. Fortunately, they were still looking for one more intern to join the team over the summer! She completed an interview and a writing assignment before being offered the position.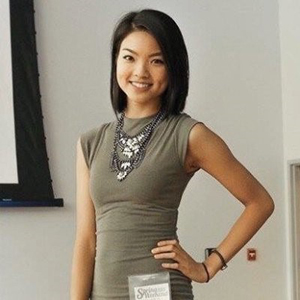 The NYC office is a small team of ten employees – eight full-time and two interns. Because of the small size, Jacqueline was in a "learn as you go" environment. Everyday responsibilities included writing press releases, pitching stories to journalists, creating media lists and activity reports, monitoring social media and brainstorming public relations strategies. Jacqueline worked with variety of clients such as the Marriott, Instrata, a luxury rental apartment, and Unifocus, a hotel management software. She not only learned more about the travel and public relations industry, but also how to be proactive in the workplace to get the best out of her internship.
Jacqueline's favorite part of the experience was the office culture. She says, "Since we were a small team, I was able to connect with everyone from the managing partners to the other intern. Everyone was very willing to help if I had a question. Jokes were constantly going around during the work day and the open and relaxed work environment made everyday enjoyable." Jacqueline's one wish was that the internship was more structured. Even though she had taken Public Relations Writing prior to her internship, she would have still preferred a mentor or a training to further improve her skills.
Jacqueline still aims to join the public relations industry after graduation. However, from the entire job search experience, she learned to keep her options open. After writing the Internship Spotlight series, she also learned that many students don't get the internship of their dreams the first time around. However, the more experience you gather, the closer you are to finding the your perfect job.
Jacqueline's advice: "Don't close yourself off from opportunities. If you see a position that is even slightly interesting, apply for it! It is better to give yourself options than to not have any. You can worry about taking or not taking the position once you are offered it."