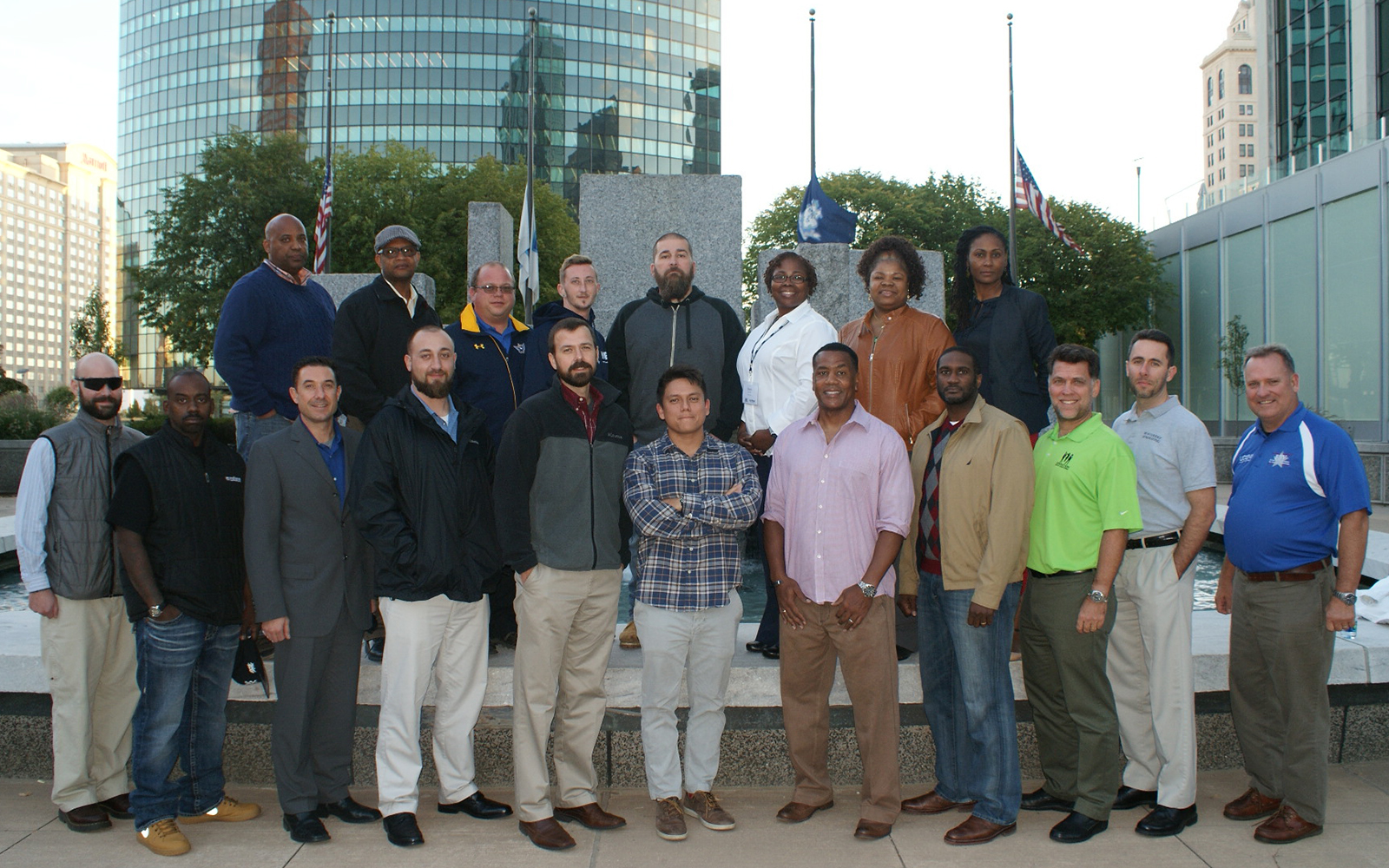 'I Can't Believe How Lucky I Am!' Veterans' Plans Include Cookie Business, Animal Shelter, Counseling Center
U.S. Army Lt. Col. Damone "D" Garner has a secret weapon for his post-military career.
Hailing from a family that boasts three generations of talented bakers, Garner has a collection of secret, family-cookie recipes that will make other bakers quake in their aprons. 
He is preparing to open a drive-through bakery that will serve warm, freshly-baked cookies, brownies and hot coffee to the late-night crowd in Peachtree City, Georgia, just south of Atlanta. After 20 years of military service, including tours of duty in Afghanistan and Iraq, Garner is completing his service and preparing to use his leadership skills to pursue something new.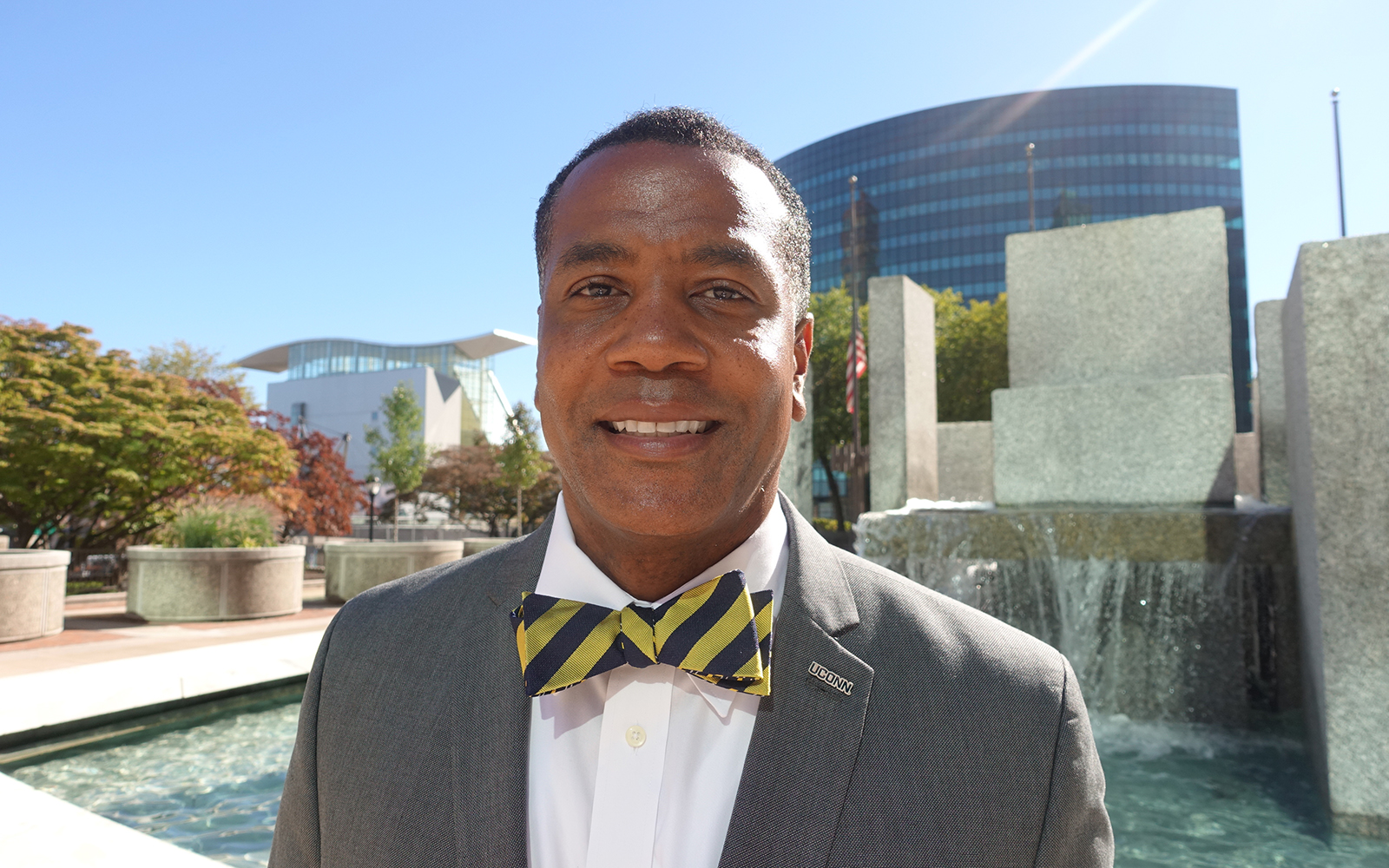 Garner is one of 22 graduates of the School of Business' Entrepreneurial Bootcamp for Veterans with Disabilities (EBV) a 10-day program that gives veterans the knowledge, skills and helping hand they need to create their own businesses. The most recent class graduated in October.
"We're very excited about this year's class," said EBV Director Michael Zacchea, a decorated Marine Lieutenant Colonel. "We expect great things from them."
Among their business goals are creating a heating oil company, opening a laundromat, creating an animal shelter, forming an ammunition distribution business, founding an event-management firm and more.
For Garner, the inspiration for his drive-through cookie business came from his stomach.
"My dream job was born out of hunger! I was driving through Atlanta one night and wanted something sweet. All the bakeries close at 5 p.m.," he said. His business would stay open until 2 a.m.
"I want to offer something that's hot, just out of the oven and delicious, for people who are coming back from a play, a ballgame or a night out. I'm addressing a niche in the marketplace."
While Garner describes himself as a go-getter with strong leadership skills honed in the Army, he needed some help with a business plan, which the EBV program provided. He hopes to have his business up and running by Veterans Day 2017.
This year's EBV class included one retired U.S. Navy captain, two lieutenant colonels, one veteran with a doctorate and 12 with masters' degrees, and eight who were decorated for valor in combat. Most of the students came from the East Coast, including seven from Connecticut. The split between officers and enlisted was almost even. The course is offered free-of-charge for veterans.
"Everybody was amazingly grateful and humble," Zacchea said. "They all say, 'This is the best thing! I can't believe how lucky I am to be accepted.' I tell them, 'This is for you. This is about the rest of your life.' It is humbling to be a part of the story of their lives going forward."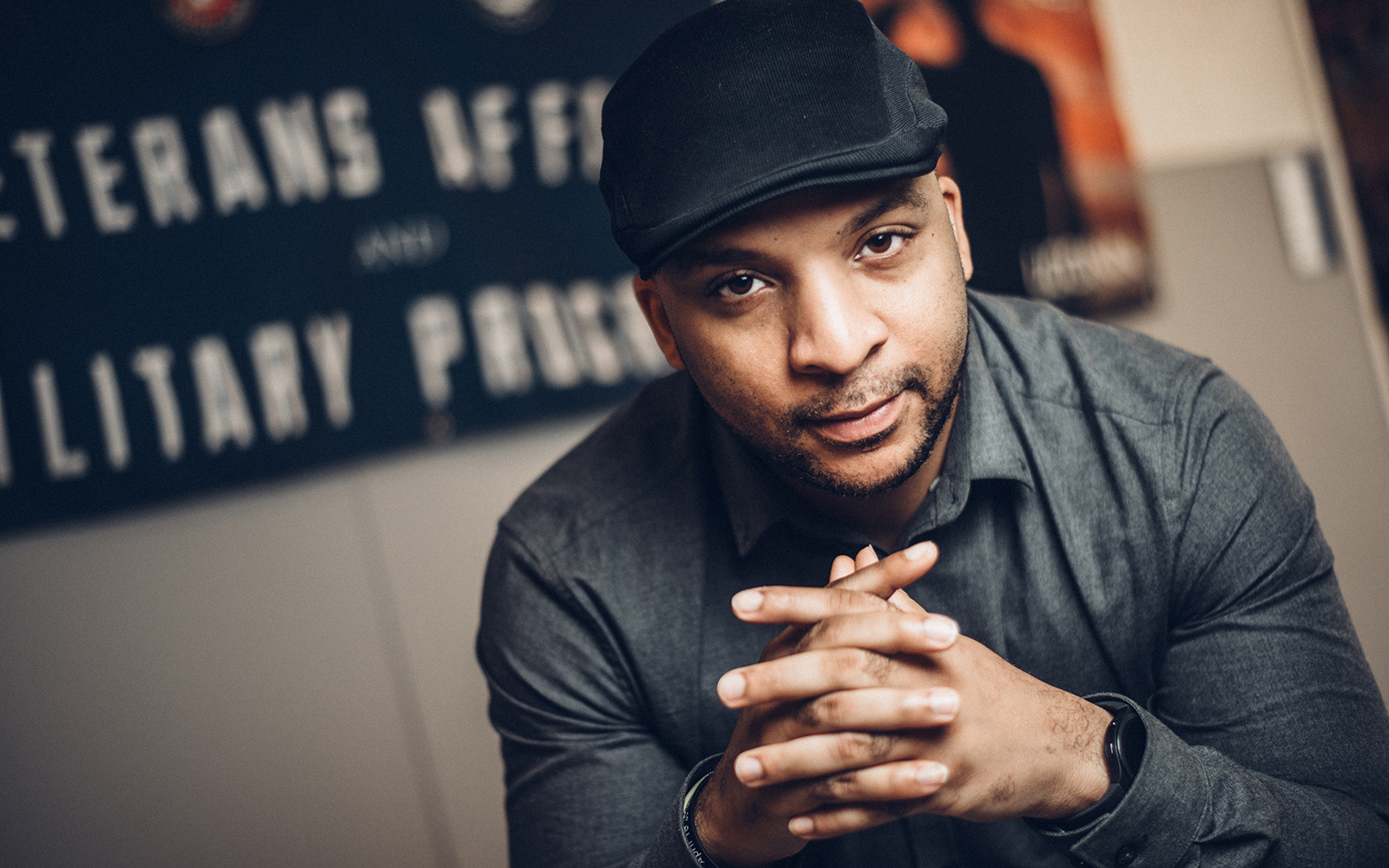 EBV graduate Devone Monts of Bloomfield, Conn., is a U.S. Army combat veteran. But today the "enemy" he battles is a different one. Monts, 32, wants to create a counseling center providing mental health and substance abuse services to military veterans and others.
"I'm passionate about transitional assistance to veterans so that they can find their focus," said Monts, who has a master's degree in social work. "I think many veterans can benefit from a structured environment that to them is reminiscent of the military."
The EBV gave him a fast-track business education and a supportive network willing to help. "Being around the other vets is so helpful. It was a godsend," he said. "The EBV offers us resources that are difficult to locate on your own. All the veterans have said how the program is so beneficial. It really gives us the opportunity to cultivate what's inside of us."
Although the program is in its seventh year, Zacchea said this year involved some new and successful changes.
This year the EBV cohort spent its first day at an EMPOWER Leadership & Adventure Center in Middletown, a company created by a U.S. Army Iraqi veteran. The veterans practiced their communication skills, while participating in zip-lining and team-building activities.
"You could see the effects after the first day, when the class became very tight," Zacchea said. "It isn't uncommon to find that some veterans lose their confidence and their sense of who they used to be once they leave the service. We saw some emotional breakthroughs."
This year also brings a new partnership with LinkedIn. The company offered a special session on how to maximize the app for entrepreneurs, and also gave each EBV student a free one-year premium membership.
Synchrony Financial of Stamford offered a "soup-to-nuts" e-commerce package, teaching the veterans how to conduct business online. And program sponsor Pratt & Whitney offered the viewpoints of keynote speaker Maria L. Carl, senior director of communications and an entrepreneur who owns two businesses.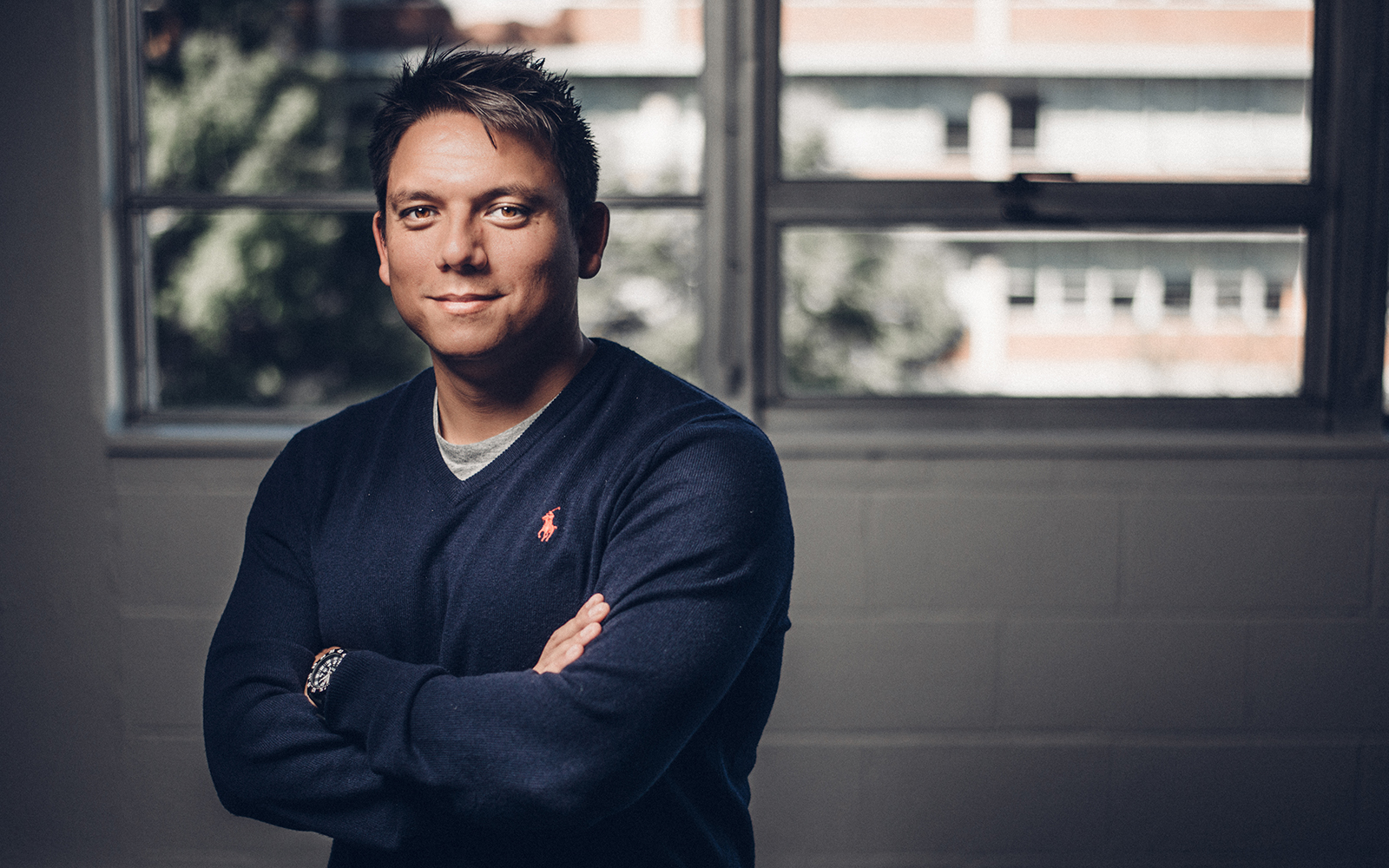 EBV graduate Rich Hursh of Virginia, a U.S. Army veteran, is interested in creating a technology company with friends. A first attempt wasn't successful, and now he is ready to start again.
"We have lots of great ideas, but we don't have business experience," he said of himself and his business partners. "To participate in the EBV is an awesome, awesome opportunity."
"I think what I learned in the first few days is that you need incredible passion and drive to run a successful business," said Hursh, who has a bachelor's degree in mechanical engineering and a master's in engineering management and works for the State Department. He said he is impressed that the program provides ongoing business support, for a year or more, after it concludes.
"To me the biggest part is the networking. We are all starting out together. Having a network of instructors and other experts will make it easy to say, 'Have you ever had this problem?'
"The demeanor here is incredible," said Hursh, who suffered severe wounds in Iraq in 2004 and spent a year in the hospital. "People want to take care of each other. Everyone relates to each other."
Misty Stutsman, director of the Center of Excellence for Veteran Entrepreneurship, said the EBV programs have led to 1,400 graduates whose businesses have generated $288 million in revenue.
UConn is one of eight educational institutions that make up the EBV Consortium which was formed in 2008 as a national educational initiative. The consortium is designed to help veterans with disabilities to make the transition to self-employment, develop professional networks and ultimately start and grow sustainable businesses.
"To have universities like UConn open their doors and help our veterans build their networks has been extremely valuable," she said. "Only one percent of the population serve in the armed services, so having this network, of other veterans and business experts, gives them 'battle buddies' as they start a business."