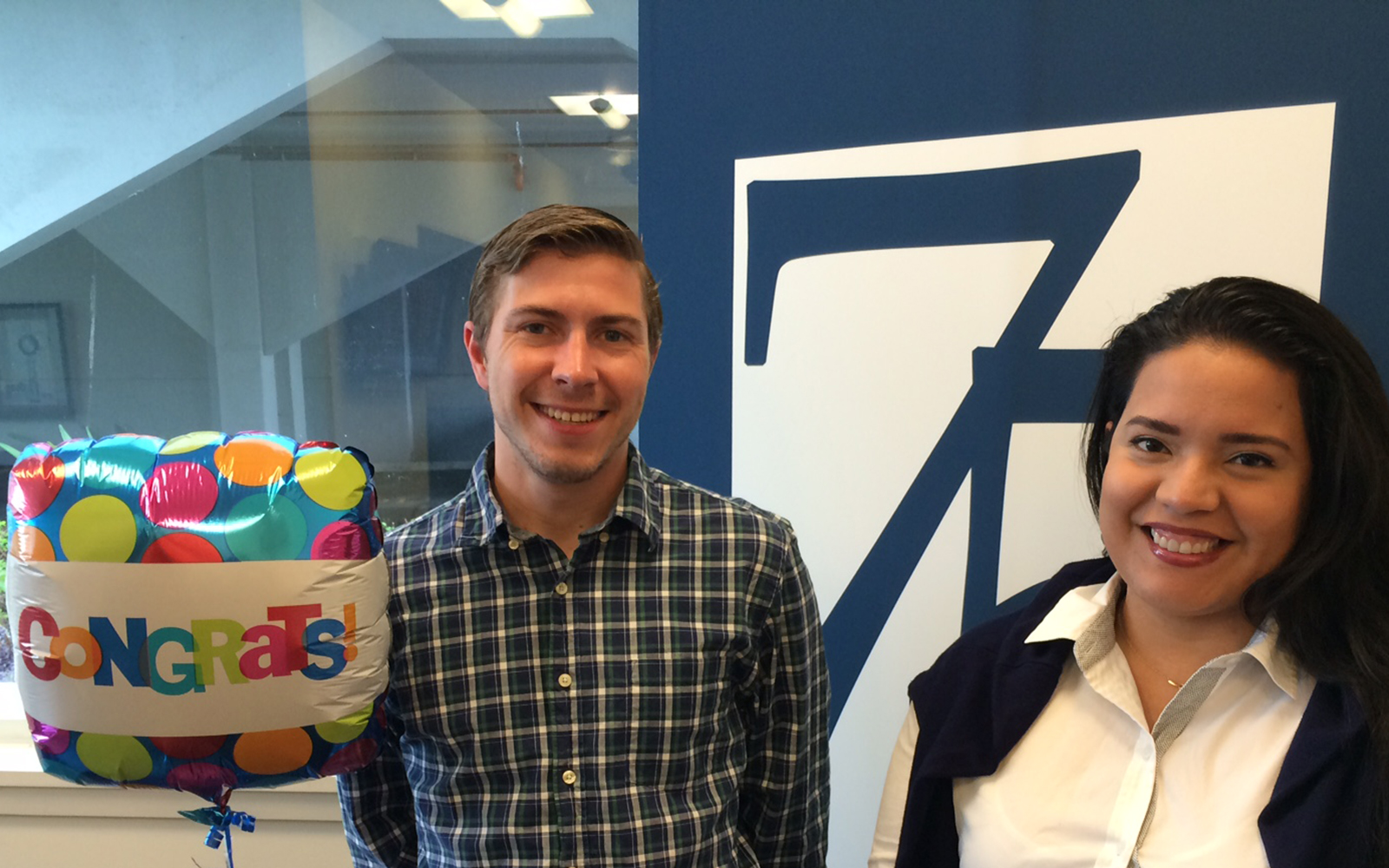 The first Digital Marketing and Analytics majors in UConn School of Business history walked across the graduation stage on May 8 to receive their undergraduate degrees. Andrew Olson and Stefanie Martillo-Rodas, both from the Stamford campus, are the first in a rapidly growing movement of Stamford students interested in the Digital Marketing major. 
Typical of Stamford students, Martillo-Rodas has worked her way through UConn in a variety of jobs, most recently as a Sales Representative for Miller Nissan in Fairfield, CT, where she has led in monthly sales several times. Now with her new degree in hand, she is wasting no time in leveraging her education.  She recognizes the many options now available to her, including her own ideas "…to apply everything I've learned during college on a potential idea that I've been working on since I started my professional sales career."
Launched this past fall, the new Digital Marketing and Analytics major has now grown to 16 newly declared majors, with a lot of interest from many others. What's the appeal of the Digital Marketing major?  Olson explains, "I always knew that I wanted to get into the field of marketing or advertising, so when the new major of Digital Marketing and Analytics came to Stamford, I knew it was a perfect match. Digital Marketing is finding increasing popularity in the business world, and is used in almost every aspect of marketing. By having this degree, it puts me in the best position for future career success."  Martillo-Rodas offered, "I've always liked Marketing and I understand the importance of data and how helpful it could be to make important business decisions."
Asked if they have any advice for those considering Digital Marketing as a major, Andy suggested, "The program itself is extremely beneficial and very relevant. It's becoming a more and more popular field with each passing day. The professors in this program and engaging, exciting, and very knowledgeable. Their real life experience and knowledge of the material enables them to show students how what we learn can be applied to a real world setting. Also, everyone in this major has a good time." Stefanie agreed, also suggesting, "Take advantage of the career center and our great advising office."
The growing interest in Marketing within the Stamford School of Business student population has also generated creation of the first Marketing Club on campus, now with over 30 registered members. The Club will begin its second year this fall.