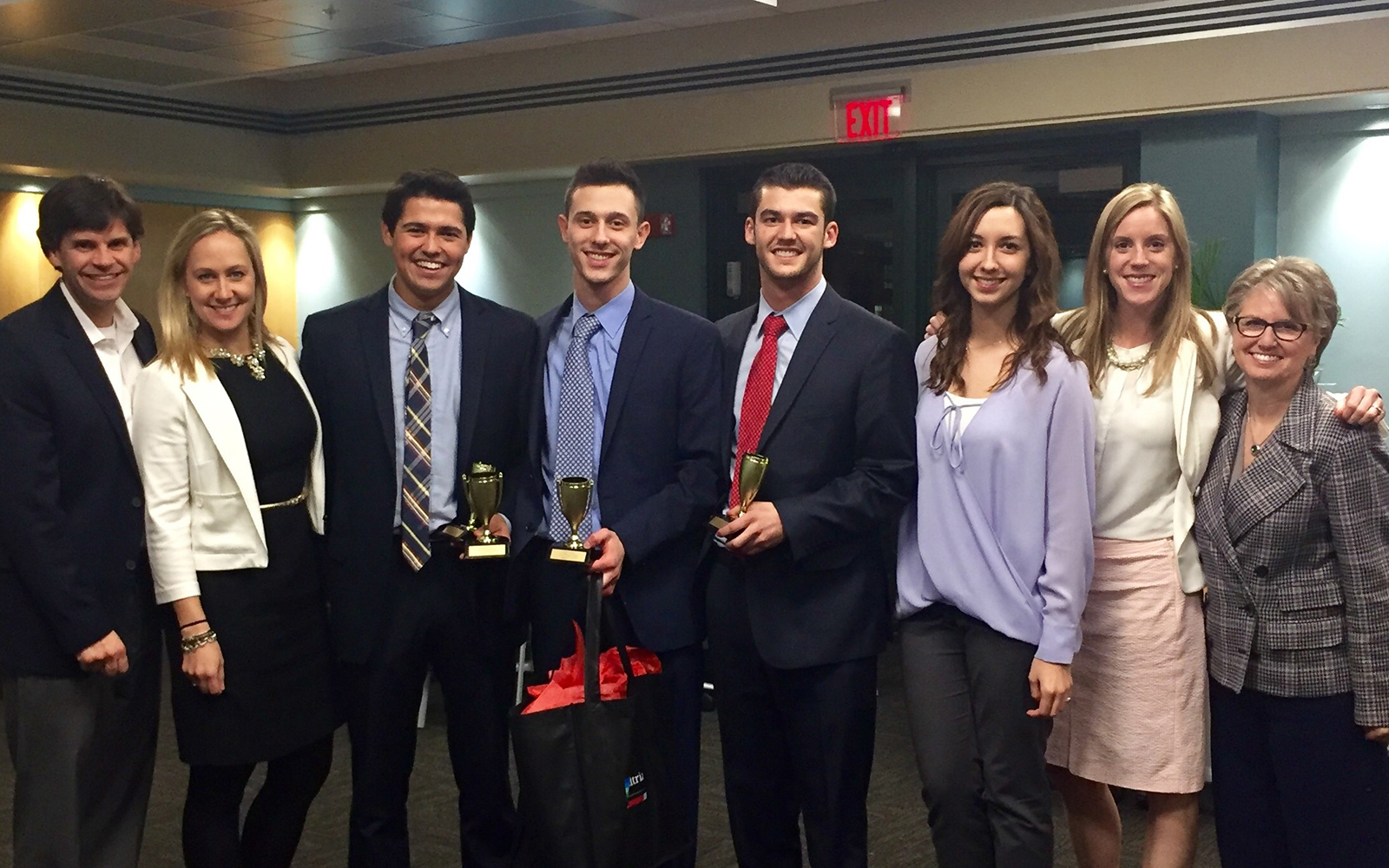 On March 2, Junto Coffee—a fictitious coffee company represented by eight teams of UConn students—presented sales proposals to a panel of Altria Case Competition judges for the purchase of state-of-the-art coffee machines. Each student team spent two weeks honing their teamwork and sales skills by creating a business plan designed to close a sale to a large retail chain.
This was the third annual case competition hosted by Altria, and the UConn students continued to make the selection of a final winner a tough decision for the judges. Each team presented its own diverse sales pitch, with tactics ranging from sample cups of coffee, marketing materials, and engaging the judges with a challenge: "Why is there a coffee machine in the boardroom that isn't a Junto machine?" Each team was well prepared, professional and receptive to the feedback offered by the panel of judges. The constructive feedback session was lighthearted, accompanied by servings of UConn Dairy Bar Ice Cream and a chance to learn how to strengthen a sales pitch.
This year's winning team included marketing major Benjamin Marienthal '18, MEM major Tyler Jackson '18, MIS major Spencer Rabin '18 and economics major Edgard Ortiz '17. They will now move on in the competition by traveling to Indiana University in October with a chance to win $4,500 and bring back the trophy to UConn.
The team of judges included Altria representatives Daniel Affronti, Alexis Strack, Kathleen Halligan, and Anne Holland; and Kathy Hendrickson from the Undergraduate Career Development Office at the School of Business.