Emily Vasington is a marketing senior who had a summer internship with Whirlpool Corporation. She received this internship by attending the Fall Career Fair and learned more through her business fraternity, Pi Sigma Epsilon. At Whirlpool, she created a holistic assessment of the company's in-store marketing materials and developed strategic recommendations to maximize the effect of its in-store marketing investments.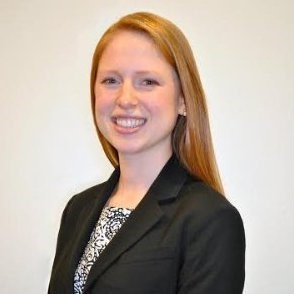 Emily learned through her internship that it is important to find work that you are passionate about and that motivates you to work hard. She said that her marketing classes gave her a solid foundation about the movement of consumers through initial consideration, active evaluation, and the moment of purchase. The relationship between these three points were very crucial for her project.
For her most memorable moment, Emily participated in a cooking competition during work. Competitors were split into small teams to make cookies and pizzas, then had other Whirlpool employees judge their final products. Her cookies won!
Emily's advice for others: "When you interview for a job or an internship, make sure that you can truly see yourself working at the company in the long-term, and that you align with the core values and practices of the company."