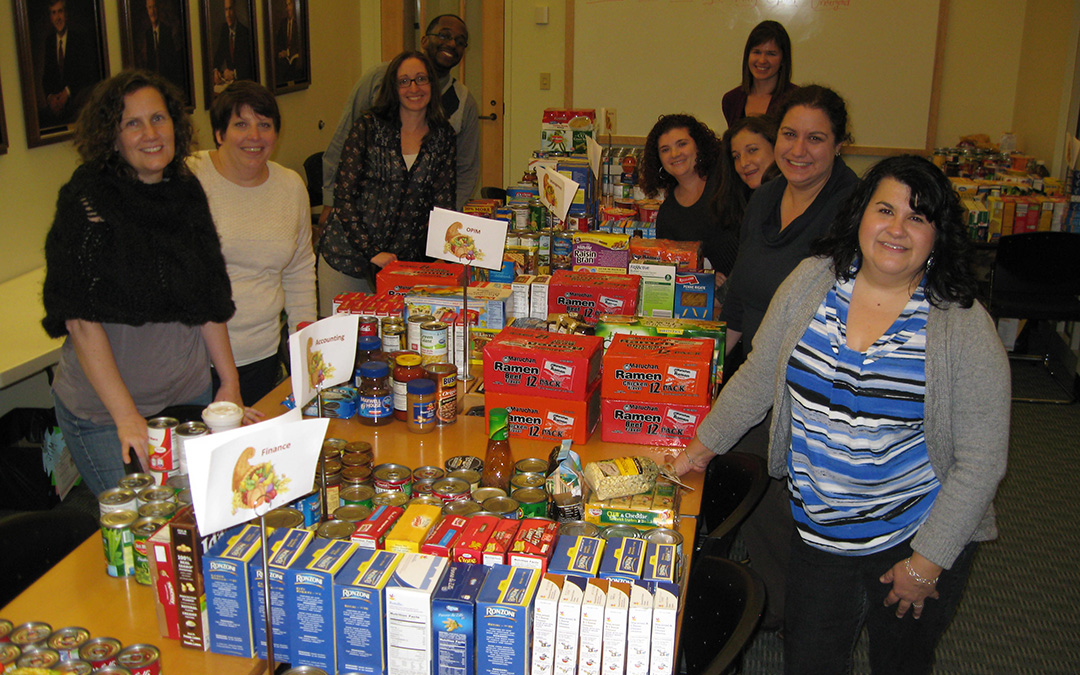 Jars of peanut butter, boxes of crackers and rice, cans of soup and fruit and more filled a third-floor meeting room last week as the UConn School of Business' Thanksgiving food drive brought in a record 1,400 donations for the Mansfield Food Bank.
Presented as a competition among departments, the winning team came from the Undergraduate Center, which included the offices of Undergraduate Advising, Career, Diversity, the Writing Center and the Connecticut Small Business Development Center. That team edged out second-place finalists, the Finance Department, by a mere 10 contributions. The Dean's Suite staff came in third.
Organizer Carleen Morneau said this year's contest drew more interest than in previous years and the food bank staff was particularly grateful as they've seen an uptick in the number of families requesting assistance.