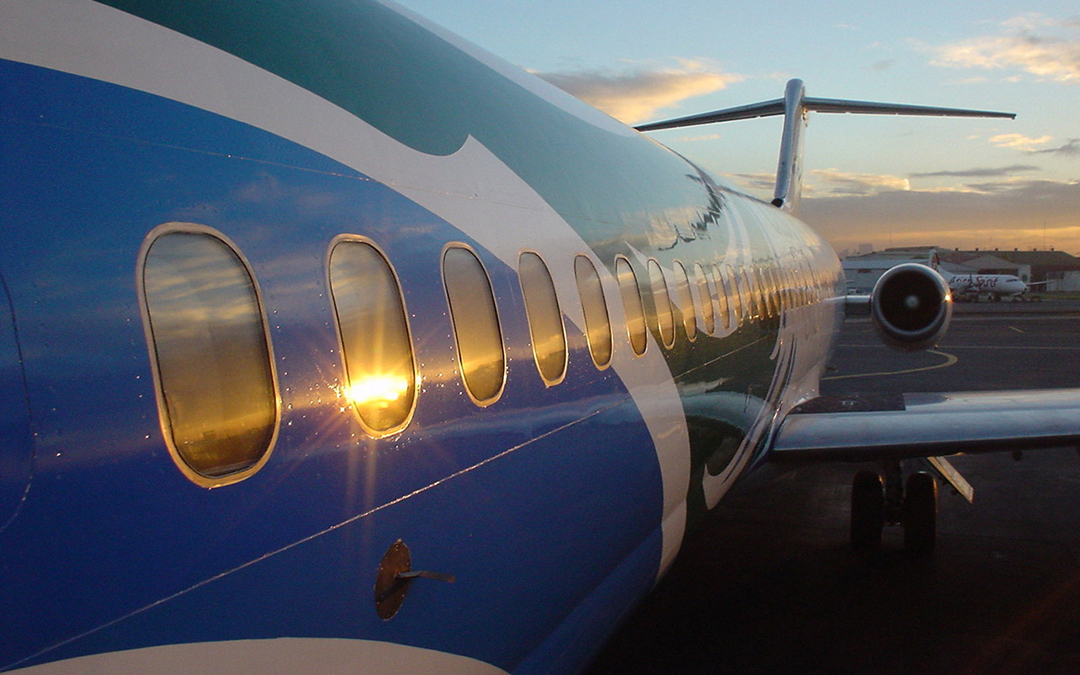 Air travel is no longer glamorous and sometimes, well, often, just annoying – too many people on oversold flights, crammed into tight spaces, and fighting over whether it is OK to put a seat back.
Add to this weather delays, mechanical problems, TSA screenings, and having to pay for every little extra, and it is not surprising that the flying passenger is no longer a happy, friendly person.
Last week I had to fly to San Diego for a two-day meeting. From Hartford this pretty much means two days of flying for two days of meetings because, as of last week, there are no direct flights.
In fact, it would be quicker, and probably easier to drive to Boston and fly to London. But, given this was not an option, I flew from Hartford to Minneapolis, and then boarded my second plane to San Diego.
You can imagine my frustration once everyone boarded and the pilot came over the intercom and announced, "We have a minor mechanical issue that is being checked out." Disgruntled groans rang throughout the plane.
Ten minutes later, "This is your captain, I just walked around the outside of the plane and there is some oil under the plane. I have asked for this to be checked out. Like with your car, this might be nothing. The plane just flew in from Florida so it could be related to the temperature change. It should only take about 15 minutes for maintenance to check this out, so I ask that everyone stay on the plane and hopefully we will be on our way soon."
Fifteen minutes later, "This is the captain again. Maintenance cannot give me a good reason why there is oil under this plane so,
I am refusing the aircraft. This "no go" is my call, and I apologize for the inconvenience.
I will ask you all to get off and remain in the gate area and we will get details to you as soon as possible."
Two hours later we boarded a new aircraft and were on our way. However, before the boarding doors closed, 20 pizzas were delivered, and instead of "Would you like peanuts or a cookie?" flight attendances handed out slices of cheese, pepperoni, and sausage pizza.
When we landed safely in San Diego there was a line of passengers waiting to thank the captain. For once, no one was angry or frustrated. Everyone was happy and appreciative of Captain Mike's leadership.
I spoke with Captain Mike Douguay about his decision to refuse the plane, and he told me he had never done that before. In fact, he was a little worried, because a Wall Street Journal article he had read the day before quoted Delta CEO Richard H. Anderson saying that the company was very proud of its record of no flights cancelled due to mechanical issues in the last 60 days.
But as Captain Mike pointed out, our flight also had not been cancelled, however, he thought he might get "called out" for his decision to refuse the aircraft. But, as he said, "Someone has to be the bad guy, and I am very mission conscious. I know no one wants to miss a connection, and the cost to the airline is huge if we have to put people up in hotels, but someone has to make the tough calls'' and that is his job.
He also discussed his three-question rule before flying any plane that might have required a mechanical inspection: 1) what happened?; 2) where did it happen?; and 3) why did it happen? If all three questions are not answered satisfactorily, he will not fly, as was the case with our oil leak.
While Captain Mike's comments were directly related to flying a plane with an oil leak, the analogy can be made to so many other business decisions. Making the tough call is what leadership is all about. People will often thank you for it afterwards, even if they were inconvenienced or not happy at the time.
Lastly, 20 pizzas can go a long way. No one on our flight had ever heard of this before, and the gesture was greatly appreciated and left all the passengers with a warm, cared-for experience.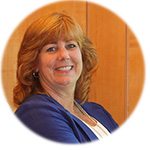 Lucy Gilson
Professor & Management Department Head, Director: Geno Auriemma UConn Leadership Conference
Professor Lucy Gilson is the Management department head at the School of Business and the academic director of the Geno Auriemma UConn Leadership Conference. Her areas of academic interest include creativity, leadership, virtual teams, and team effectiveness. Even though she travels extensively, Lucy is a white-knuckled flier. Some other fun facts about Lucy: she rowed Varsity crew in college, and her family pets include a ball python and a bearded dragon. View posts