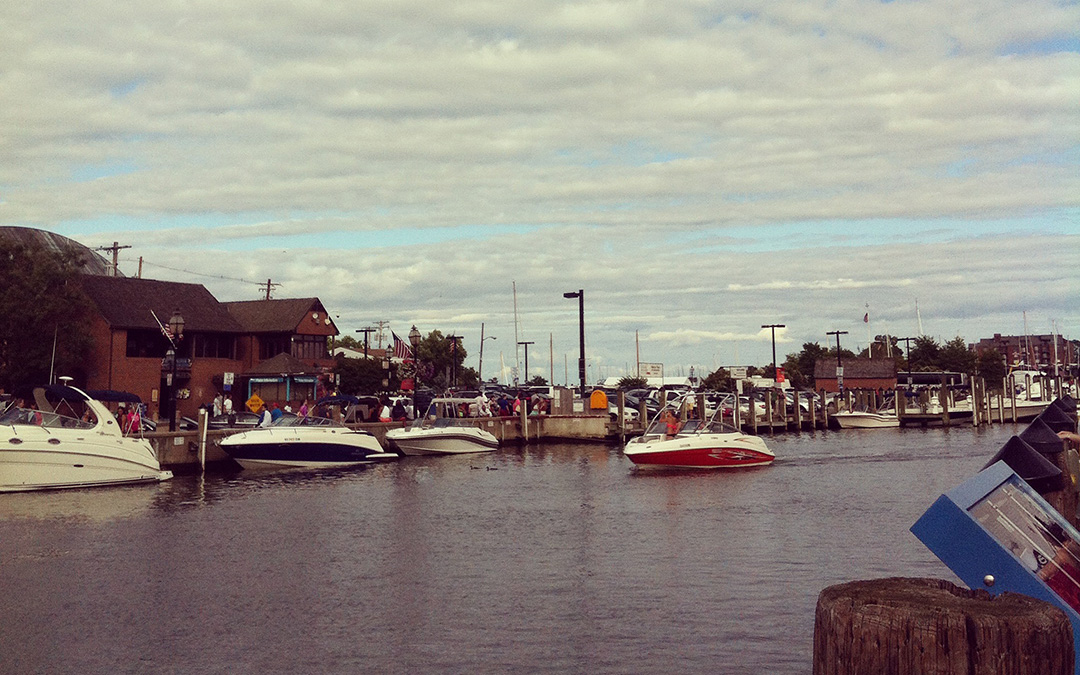 I decided to ask my boss for a couple of days off after working at the library for more than a month. So my trip from New York to Washington DC started on Friday afternoon, when I took Peterpan to New York to meet two friends of mine. Although I have been to New York many times before, this is the first time I ever visited this city at night. It was definitely impressive. I walked out from Sephora at Times Square at almost 10pm but it was still bright outside. There were people everywhere. When I finally met my friends after 11pm and walked back to the hotel, there were still groups of young people hanging outside of the bars.
We didn't stay in New York furthermore, so the next afternoon we drove to Maryland as we planned. It rained all the way from one place to another but fortunately we managed to arrive at Annapolis before it was getting dark. It was easy to find downtown after we saw the harbor, because they were only a street away from each other. Downtown was crowded by shops and restaurants, and from some of the restaurants we could even see the boats by the bank. Annapolis somewhat reminded me of LA. The houses by the sea were all short but interesting. Also being able to catch a view of the sea when walking down the street makes both cities really attractive.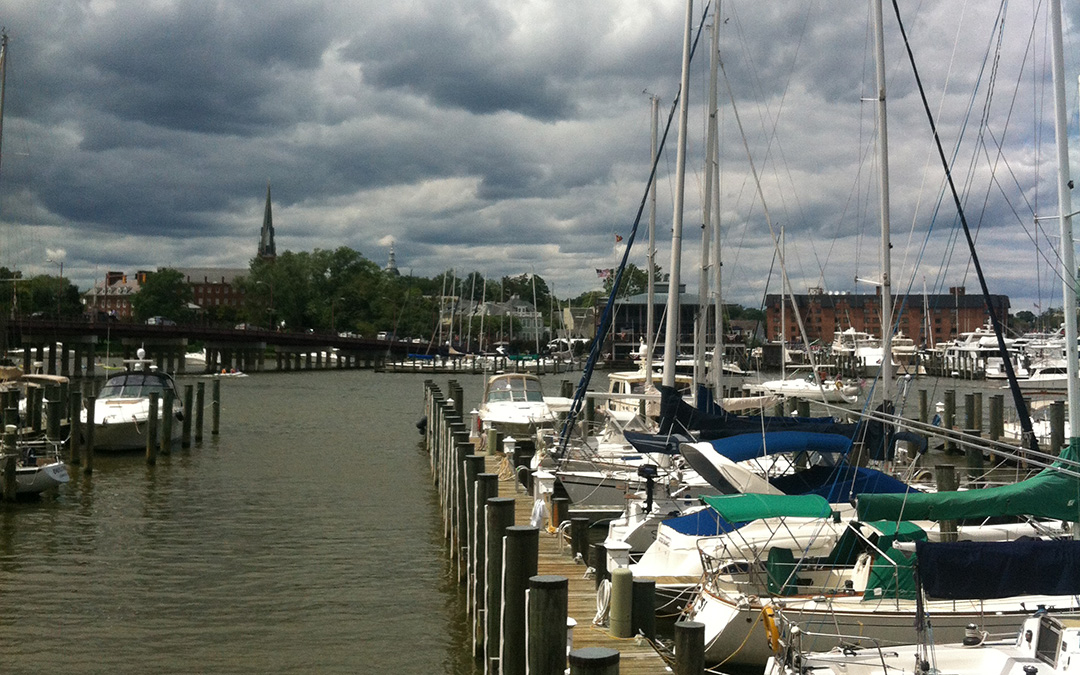 Both of my friends were more interested in DC so we continued heading south after spending less than two days in Annapolis. It turned out they were two very different cities even though they were really close to each other. Annapolis was more relaxing, it seemed like almost everyone was walking dogs and eating ice cream. DC on the other hand was more "serious" with all kinds of museums and memorial halls. We spent the first day in DC visiting the Arlington National Cemetery. The weather was way too warm and we happened to arrive at around noon. So during the next few hours we spent the hottest time of day outside wandering around. Though we had a map to refer to, it was still pretty confusing when we were trying to find some specific spot in the cemetery. It took us almost half an hour to find our way to the Arlington House. After that we gave up on every spot that we planned to visit and simply just followed the road to see where it was leading us to. Turned out it wasn't too bad-we actually got to the tomb of the unknown soldiers, watched the changing of guards and took some awesome pictures. It was definitely impressive to see all the views, but it wasn't really an efficient day for all of us, for we physically wanted to get back to the hotel after spending the whole afternoon outside under the sun.
Fortunately it was cooler the next day. We decided to visit museums and memorial halls around the metro station. But we couldn't agree on which places exactly to visit so we decided to spend the day separately. Washington Monument was the first spot I visited because I spotted it right away after I got out of the subway station. It was so tall that I couldn't see the whole monument unless I looked straight up when standing close to it. Then I saw the Lincoln Memorial which seemed really close when I had no idea where to visit next. But actually it wasn't close at all, for I spent a long time walking under the sun just to get there. It was worth the time though. My sight got so much clearer after I went upstairs to stand higher. I found a couple of perfect spots to take some pictures, then sat on the stairs to rest for a few minutes while taking time to write a postcard. That moment was the best time of the day.
I was still thinking about visiting one more museum before I got back to hotel because it was my last day in DC. But it became really hard to choose because it seemed there were tons of museums in DC. Finally I decided on the National Museum of Natural History because it was the closet one according to Google Maps. At last it turned out to be the most impressive part of my trip. While I was standing in line waiting for security check, the man in front of me started talking to me and I replied just to be polite. But after he realized immediately I am a Husky when I told him that I am a rising junior from UConn, I started to take more initiative in the conversation. To be fair, I later told him I am not actually from Connecticut nor the United States, but that I am an international student from China. And suddenly to my surprise, this guy with blond hair and white skin started to speak Mandarin so perfectly that I would absolutely suppose he was a native speaker if I didn't look at him. So honestly I lost my words because I didn't know if I was supposed to speak English or Mandarin to him at that moment. Anyway I then found out that the reason why he could speak Mandarin was that he had preached in Taiwan for two years before, but I still found it very impressive how perfectly he could speak one of the hardest languages in the world. We kept talking for a while until we went through the security check and had to separate. But he definitely made my trip even more unforgettable.
The meaning of traveling to me, is not only to experience something different. Rather more importantly, it is to remember all of the nice people I ever met so I can always remind myself how beautiful this world can be and be grateful and gentle. I went to different cities before. Some of them made me felt like I was coming home, but some of them left me disappointed. I might go back to some of the cities sooner or later and I might not have a chance to go back some others. But all that matters is the experience of seeing the diversity of the world, as well as the willingness to remember and only remember the positive things and people. Now I am wishing to visit Chicago and Key West during the next year. Also it will be perfect if I could visit Hong Kong again someday soon.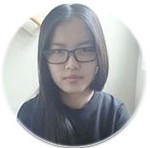 Mingyuan (Avery) Chen '17
Sophomore, UConn School of Business
Mingyuan (Avery) Chen is a UConn sophomore majoring in marketing, and also an international student from China. She came to UConn as a freshman, and started working for the Daily Campus in the Photo Department from January 2014. Avery has been dreaming of being a racing driver since age 15 and it has gradually become one of the most important goals in her life. Another fun fact is that Avery has always wanted to go to Utah. View Posts