Joanna Coles to Address Success, Empowerment at UConn Women's Entrepreneurship Forum in September
Joanna Coles, the editor-in-chief of Cosmopolitan magazine, will be the keynote speaker at the Third Annual Women Entrepreneurs Empowerment Forum on Friday, Sept. 18, at the University of Connecticut Stamford campus. Coles was named editor-in-chief of Cosmopolitan in September 2012. With 62 international editions in addition to the U.S. flagship, Cosmo is the world's largest women's magazine, reaching 18 million readers in the U.S. each month and more than 100 million worldwide. Coles additionally serves on the board of Women Entrepreneurs New York City, an initiative to expand female entrepreneurship, with a special focus on underserved women and communities.
Registration for the Forum will begin in mid-July. In addition to Coles' participation, the program includes free results-driven workshops from industry experts and successful entrepreneurs, along with exhibit opportunities for women business owners to showcase their products and services. The one-day Forum runs from 8:30 a.m. to 2:30 p.m. and the majority of the program is free to attendees, including registration and continental breakfast. Tickets to the keynote luncheon are $65. Exhibit tables are also available for $50. All net proceeds will go toward funding UConn School of Business scholarships. For more information visit womensforum.business.uconn.edu.
"Now in its third year, the UConn School of Business Women Entrepreneurs Empowerment Forum  is again providing women entrepreneurs with workshops, and other valuable tools to enrich their businesses,'' said Valarie Gelb, a co-founder of the Forum, entrepreneur and former senior executive at MasterCard Worldwide.
"Women have the unique opportunity to network, advise, and support each other during this one-day forum and I am always in awe of the women we serve,'' Gelb said. "Women entrepreneurs have three main needs in building their business:  funding, talent, and customers, and we do everything we can to insure we touch on each of those areas.''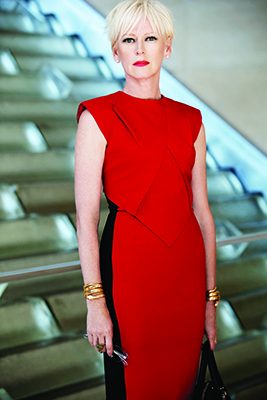 Coles has spent the past two-and-a-half years reinvigorating Cosmopolitan, reclaiming its stake in the culture as the ultimate, empowering monthly guide for young women leading full lives. She partnered with Facebook COO and "Lean In" author Sheryl Sandberg to launch Cosmo Careers, and expanded the magazine's sphere of influence by featuring new guest contributors including Valerie Jarrett, senior advisor to the President of the United States, and Stacey Snider, co-chairwoman of 20th Century Fox.  Under Coles' direction, Cosmo launched a live conference series last fall in partnership with William Morris Endeavor.
Previously, Coles had been editor-in-chief of Marie Claire since 2006, where she transformed the brand, pushing the editorial direction, which boosted both circulation and advertising to new heights. Coles orchestrated Marie Claire's partnership with Lifetime's Emmy-winning show "Project Runway," and served as the on-air mentor on the spinoff series "Project Runway All-Stars."
The Women Entrepreneurs Empowerment Forum, formerly known as Connecticut Celebrates Women Entrepreneurs, has re–branded itself to more accurately reflect the program's mission.
"Once again the UConn School of Business is demonstrating its commitment to women entrepreneurs by hosting this annual event,'' said Brian Brady, co-founder and director of the Forum. He is also director of the Stamford Learning Accelerator at UConn and an instructor-in-residence.
"We are excited that Joanna Coles, a major force in empowering women and women's entrepreneurship around the world, will be our keynote speaker," he added.
The event will be held on the campus of the University of Connecticut in Stamford at One University Place. The Forum's Presenting Platinum Sponsor is MasterCard and the Silver Sponsor is Startup Grind Greenwich. The Bronze sponsors include Connecticut Innovations, Coca-Cola, Conair Corp., First County Bank and the Connecticut Small Business Development Center. The media sponsor is Hearst Connecticut Media.