Some may not like sports as a metaphor for life, and if you fall in that category, you might want to stop here.  But I think it can be useful, and I want to talk about three examples in sport and draw inferences to life.
I am the dean of the business school at UConn, so not surprisingly, I cite our Geno Auriemma as an example of leadership of the highest order.  Geno has coached the women's basketball team since 1985 and, in the process, has garnered 10 NCAA championships. His championship record is unsurpassed among women's coaches, and tied with legendary UCLA men's coach John Wooden.  Geno headlines the "Geno Auriemma UConn Leadership Conference'' and invariably talks about his experiences as a coach, and the teams he has been privileged to train.
While these 10 teams were littered with stars, in his telling of the history, two things stand out to me.  In the early days of his career at UConn, he could not necessarily attract the best high school talent, so the challenge was to identify grit, determination and potential.  Today, he attracts the best talent but he still values and selects players who possess a good attitude, passion, and perseverance.
Secondly, he cites the importance of losses in order to focus attention.  This past season, the team typically won by 40 points, being challenged only a few times.  But they also lost a game, early, to Stanford, and that made all the difference in focusing attention and supporting a renewed work ethic.  From listening to Geno, I conclude that teams are all different, but that the best teams have talented members and benefit from challenge.
Geno has a stand-out record in basketball, but Paul Assainante has an equally amazing record in squash.  Paul coaches the Trinity College squash team and currently holds the record for most consecutive wins (256) in NCAA history, and 13 consecutive perfect seasons.  I recently heard him speak about the origins of this remarkable accomplishment, and a key ingredient was the ability to recruit talent from around the world.  Squash is an international sport and his team reflects that.  While I do not want to minimize his contribution as their coach, I do want to emphasize the importance of their talent.  In squash, the competition is between individuals, but the success is a team outcome.  The order of the players is determined by a "ladder."  Continuous competition among the team determines the order for matching the teams; best against best, etc.  Remarkably, a college in Hartford has emerged as the premier squash powerhouse, led by a great coach, who has steered a talented team to succeed.
On Memorial Day, a remarkable thing happened in sports.  For the first time ever, the NCAA lacrosse championship was won by a school outside the East.  The claims vary, some say the first outside the East, and some say the first west of Chapel Hill; but a decades-long tradition was broken.  It was not Maryland (the competitor in the finals) or Hopkins or Navy or Princeton.  It was Denver.  It turns out that Bill Tierney was the Denver coach and he had won six championships in his years coaching at Princeton before going to Denver in 2010.  And he had been in the Final Four multiple times at Denver before sealing the deal.
For me the take-away is that leadership matters, coaching matters and talent matters.  How does this relate to my day job as dean of the School of Business at UConn?  The experience we offer our students depends in part on each of them.  They must be prepared, they must be focused, and they must be capable.  Our admissions process is designed to create that outcome.  Our faculty and staff know that what they do to set the stage, to support the students and to challenge them, creates student success.
Geno works hard to observe the best practices of his fellow coaches, and like Geno, we work hard to emulate the best practices of the best colleges and universities in the world.  We need the best students we can attract because they will do great things together.  We must deliver the best programming we can so that they reach their potential.  This is what Geno, and Paul and Bill do, and we owe our students the same level of passion and commitment.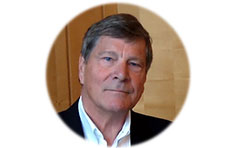 John A. Elliott
Dean, UConn School of Business
John A. Elliott is dean of the UConn School of Business, as well as the Auran J. Fox Chair in Business. John is a certified public accountant with professional experience as an auditor and consultant. His research is concentrated on the role of accounting information in financial analysis and contracts. When not attending his son's athletic events or visiting his daughter and her family, John and his wife, Laura enjoy travel. John is also an avid fan of the UConn men's and women's basketball teams.  View Posts