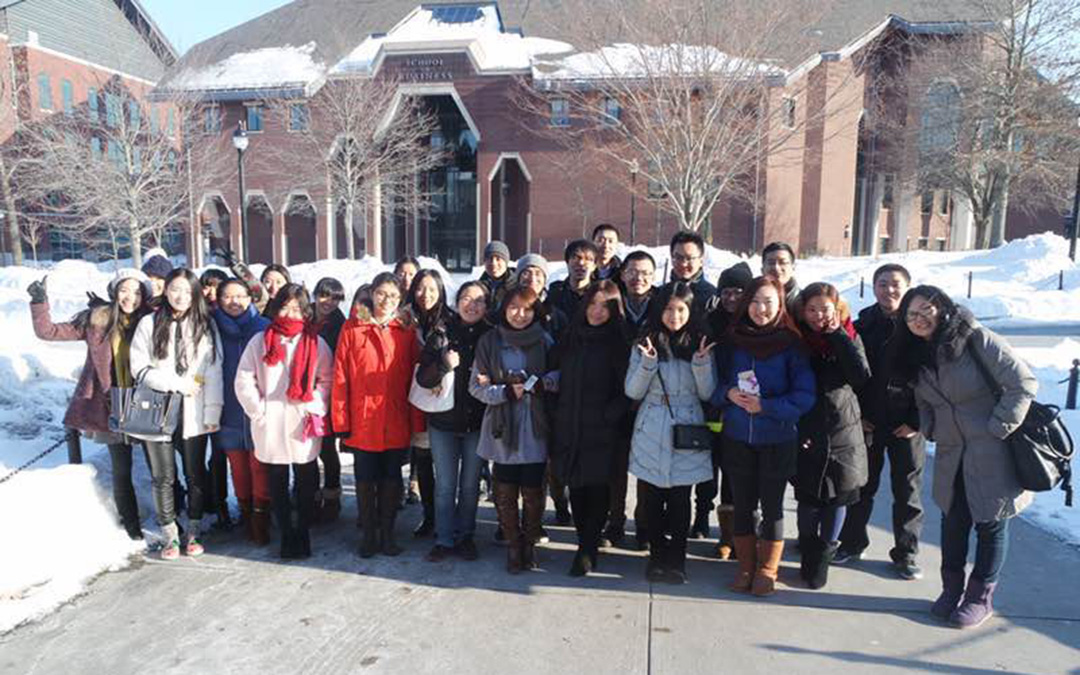 Since the MS in Financial Risk Management is offered on the Hartford and Stamford campuses, we've been taking an annual trip to visit the University's main campus in Storrs as a group. We start by following the Lodewick Visitor Center student staff to explore the School of Business, then walking across the street for a tour of Gampel Pavilion—home of champions. The visit includes a look at the residence and dining halls, and our vibrant Student Union. Of course we also snap a photo with our mascot, Jonathan the Husky, and much more!
If your program doesn't offer a group trip, you can set one up through the Lodewick Visitors Center, which provides guided campus tours for prospective students and their families, group tours, and specialty tours. We always have a great time and it's a fun way to connect with another part of the UConn community!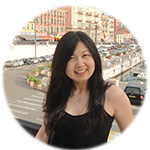 Jia Jia Chen
International Program Manager, UConn School of Business
JiaJia Chen was born in China and came to the U.S. for her Masters Degree in Human Resources in 2005. JiaJia worked in human resources in the finance industry for several years and happily became part of the UConn MSFRM family in 2013. Outside of work she is a dedicated mother to her one-year-old son and one day aspires to travel the world with her family. She also loves to paint and has always wanted a husky!