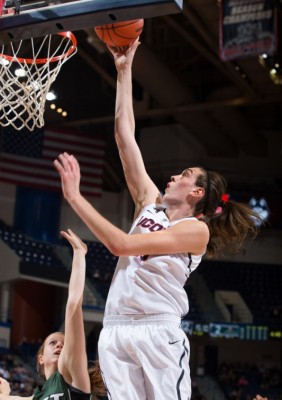 The Commercial Real Estate Women (CREW) of Connecticut and the Center for Real Estate will host the first annual CREW CT UConn Women's Basketball Event on Tuesday, February 3, 2015. Students and professionals from CREW will have an opportunity to network at a reception to be held from 5:00 – 7:00 p.m. at McCarter English LLP, 36th Floor, CityPlace, 185 Asylum St., Hartford, Conn.
Following the reception, the UConn Women will take on the Cincinnati Bearcats at the XL Center at 7:00 p.m. Tickets are $26.00 and available through the registration link.
To register for this event and purchase tickets click here.