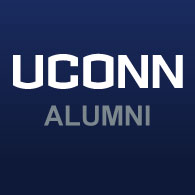 The latest alumni news from UConn School of Business.
Scott D. Beggs '94 MBA has joined Basin Street Properties as chief financial officer. Basin Street Properties, a real estate investing firm, has acquired 19 locations involving nearly a million square feet over the past two years.
Howard J. Bryerman '75 has opened a franchise of PROSHRED®, a shredding business. Bryerman is an investment professional with 20 years of experience as a high yield bond portfolio manager and analyst. Bryerman has partnered with his wife, Simone, in their new business.
Carol Cox '00 has been named vice president of strategy and corporate communication at NuVasive, Inc. Cox is an executive with extensive global healthcare experience in corporate strategy, investor relations, corporate communications, media relations, brand strategy and government relations.
Melissa B. Cummings '98 MBA has joined Blue Cross & Blue Shield of Rhode Island as senior vice president and chief customer officer. Cummings currently serves on the Board of Directors for the University of Connecticut Center for Healthcare and Insurance Studies.
Gregory J. Fedele '00 MBA has been named president of Innovative Capital Holdings' subsidiary Sabreliner Aviation. Fedele was most recently the senior vice president of customer business, helicopters and light turboprops at Rolls Royce.
Thomas M. Foran '81 has joined Standard Insurance Company as vice president of underwriting and product development for the Employee Benefits Group. Foran joined Standard Insurance Company from Symetra where he was vice president of Group Life and Disability.
Betsey B. Gainey '97 is the 2014 winner of Hartford Business Journal's 40 under 40. Gainey is currently the vice president and director of client services at Cronin and Company, the largest full-service independent marketing communications agency in Connecticut.
Haiyan Grzelak '06 EMBA has been awarded the Teacher of the Year award at the Chinese Cultural Center at Central Connecticut State University where she taught Chinese to a class of students ranging in age from 11-50.
William S. Hall '08 MBA has been designated as a premier advisor at Wells Fargo Advisors. The Premier Advisors Program is a distinction that reflects Mr. Hall's achievement of professional success by meeting or exceeding Wells Fargo Advisors' high standards as measured by one or more of the firm's criteria for revenue generation, educational attainment and client-service best practices.
Douglas J. Hammel '89 will be joining Guilford Public Schools as principal of grades 5 and 6 at Abraham Baldwin Middle School. Hammel was previously the principal at Deans Mill Elementary School in Stonington, Connecticut.
Sarah B. Jeffrey '14 MBA has received the prestigious Early Career Healthcare Executive Regent's Award by the Connecticut Association of Healthcare Executives. The award recognizes Jeffrey's contributions toward the achievement of the goals of the American College of Healthcare Executives and the advancement of healthcare management excellence. Jeffrey is currently an administrative fellow at Bristol Hospital.
Eric J. Kaplan '90 MBA has joined Reval, the leading global provider of a comprehensive and integrated software and service solution for treasury and risk management as a solution consultant on the North America team. Kaplan has nearly 15 years of finance experience with a focus on cash management that spans senior positions at GE Capital and PepsiCo.
Sean F. Mulready '93, '02 MBA has been promoted to senior vice president, commercial real estate at Webster Financial. Mulready serves on the board of the Northside Institutions Neighborhood Alliance and on the local advisory committee of Local Initiatives Support Collaborative.
Donna A. Rosequist '76, '82 MBA was promoted to vice president at Segal Rogerscasey. Rosequist was most recently Director, Alpha Investment Research in Darien. Rosequist has 20 years of experience as a fiduciary and advisor on private equity research. She assists clients with the design of private equity programs including plan structure, strategy and performance monitoring.
Gary Z. Siegel '79 has been appointed by Vision-Sciences, Inc. to vice president of finance and the company's principal financial officer and principal accounting officer. Prior to joining Vision-Sciences, Inc. Siegel was the vice president of finance at Genta Incorporated.
Thomas Sullivan '00 MBA was appointed as senior advisor insurance at the Federal Reserve, Board of Governors, in June. Sullivan was most recently a partner at PricewaterhouseCoopers in Hartford after serving for four years as Insurance Commissioner in Connecticut. He is a former executive at The Hartford Financial Services Group, Inc., where he worked for more than 20 years.
Clyde W. Tinnen '01 MBA has been elected to special counsel at Kelley Drye & Warren LLP, an international law firm. Tinnen is a partner in the Chicago and Stamford offices and focuses his practice on corporate law matters, including finance and securities law, banking and mergers and acquisitions.
Shuai Yang '14 Ph.D. has successfully defended her dissertation titled, "Two Essays on Matching Strategy in Paid Search Advertising." Yang has accepted an offer at Donghua University (Shanghai) and will be joining in Fall 2014.
Leslie A. Zoll '93 has been appointed to serve on the Connecticut Society of Certified Public Accountants Advisory Council for the 2014-2015 activity year. Zoll is a manager for BlumShapiro in West Hartford, Connecticut and will represent the CTCPA Governmental Accounting and Auditing Committee on the Advisory Council.
Alumni: Submit your career, education, marriage, and birth announcements to the Business Alumni Network.
Let us know what you've been up to!