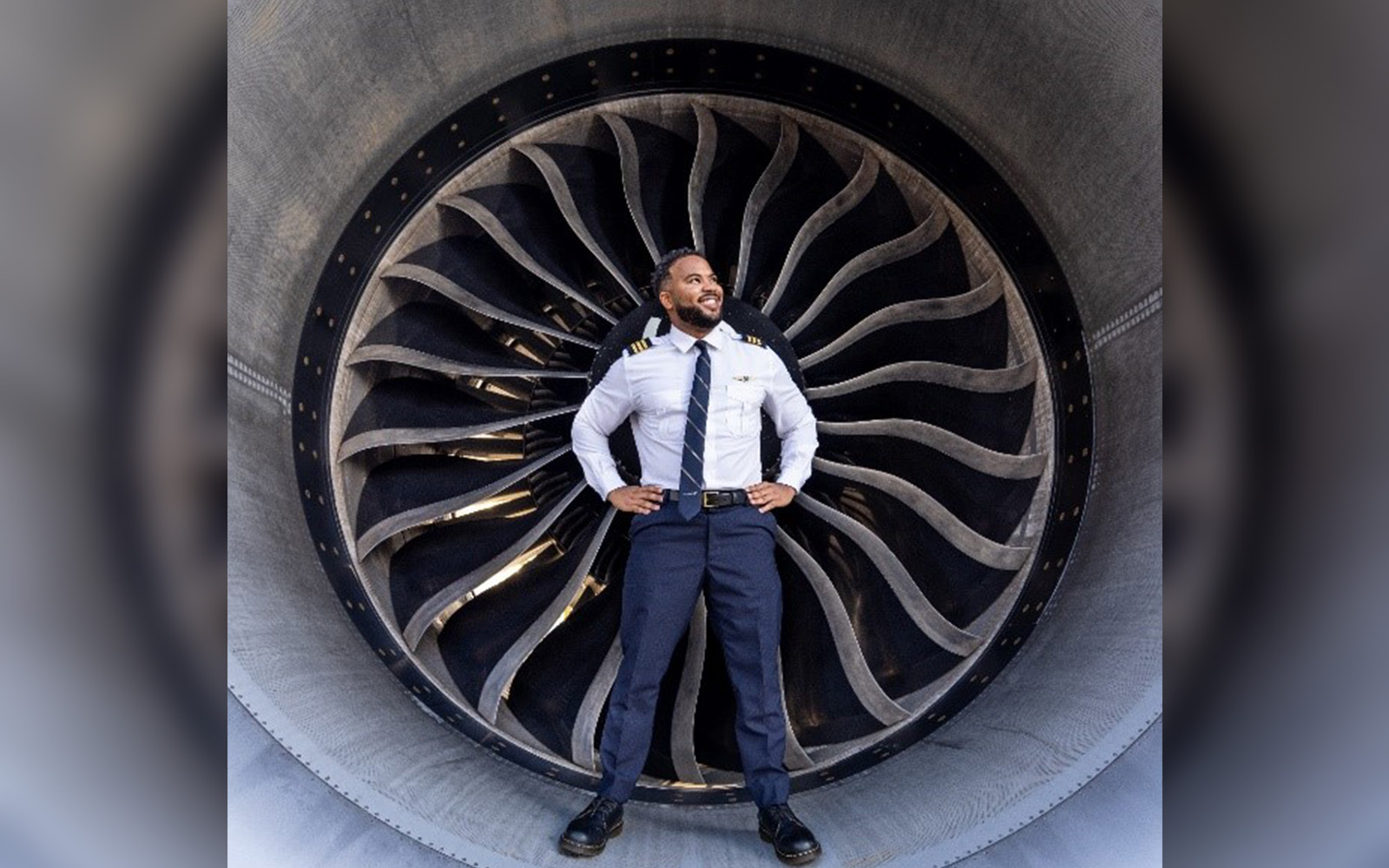 In the highly competitive international air-transportation business, ensuring on-time delivery of passengers and cargo requires elaborate strategic planning, precise scheduling, flexible and timely maintenance, and extraordinary teamwork.
With experienced pilots in high demand, airlines must compete for talent while ensuring that their pilots' needs and interests are being met.
Atlas Air, Inc., a leader in the global air cargo, charter, and aircraft-leasing industry, needed a skilled partner to help process and analyze significant quantities of data relative to pilot-retention goals. The company leadership also had a second project exploring inventory assessments. Each assignment required experts to efficiently review their numbers, look for correlations and discrepancies, and to present their findings and recommendations.
Creating Measurable Business Value
The airline wanted to move quickly, seeking a creative solution and a team that was equally flexible, immediately available, and capable of meeting its robust data requirements. They found that team at the UConn School of Business, in its graduate program in Business Analytics and Project Management.
According to Jennifer Eigo, associate director for the School's Center for the Advancement of Business Analytics, the relationship between Atlas Air and UConn began four years ago when company leaders visited UConn's Stamford campus to discuss how they use analytics. This past fall, UConn and Atlas both agreed to pursue the pilot-retention assignment, and in spring 2022 another class took on the inventory project.
In addition to Atlas Air, previous classes had worked with corporations like Stanley Black & Decker, Travelers, Cigna, Henkel, and non-profit organizations. Though new to the inner workings of the airline industry, students were skilled in the data-analysis tools and programs Atlas Air needed, and excited for the opportunity to work with an air-transportation leader, Eigo said.
"The beauty of these Capstone projects is facilitating real hands-on experiences, applying tools students learned in the classroom and in the real world," she said. "It's not just processing and evaluating numbers – it's identifying patterns, exploring specific problems, and using the data to formulate solutions. Through face-to-face and online meetings, presentations, and daily communication, we can better understand the issues the client faces and create measurable business value."
Company Flies to 300 Destinations
Atlas Air Worldwide, with headquarters in Purchase, N.Y., and a global operations center near Cincinnati/Northern Kentucky International Airport, provides cargo services to customers around the world, including UPS, Cainiao, DHL, FedEx, the U.S. military and more.
The company flies to 300 destinations in 70 countries, delivering freight ranging from express and e-commerce packages to manufacturing materials, medical supplies, and daily essentials. The company also provides charter passenger services for charter tours, sports teams, dignitaries, musicians and a variety of private clientele around the world.
For each assignment, classes were divided into four teams to review the Atlas Air data. During the first project, the students didn't meet with pilots, but interacted with company personnel and project managers, including Stacey Hubbard, senior director of Experience Management. After analyzing data, students created predictive models and dashboards to illustrate their findings, and conducted mid-term and final presentations to Hubbard and her associates.
"We're not a scheduled airline like Southwest or Delta, nor an end-to-end solutions company like UPS or FedEx," Hubbard explained. "We are a highly complex and dynamic operation with a diverse portfolio, often flying to locations where other airlines don't go. We are unique to the industry, and have to be extremely flexible and creative."
Wealth of Data on Pilot Schedules
Atlas Air provided the 37 UConn students with millions of lines of anonymized data over three months, examining factors such as time spent away from work, pilot backgrounds, experience, the schedules they kept and the amount of rest they got between flights. Data also included information from exit interviews and pilot feedback surveys.
"We were examining characteristics necessary for pilot satisfaction, health and retention, as well as predictive metrics," Hubbard stressed. "The student teams were able to help us look at longer-term strategies and ideas relating to cultural improvements and scheduling optimization. Their findings provoked additional thinking and discussion, and we've set up some scheduling trials based on their input. It was very valuable and we enjoyed working together."
Student Beata Labunko was on one of the pilot-retention project teams. She has since earned her master's degree in the BAPM program and has worked for UConn Health as director of Performance Improvement/Population Health for the past two years. She said the experience was nerve-wracking, at first, but invaluable, especially for students who weren't yet in the workforce.
"Atlas Air's people were truly engaged and enthusiastic – their energy was inspiring," Labunko recalled. "We knew we couldn't address all their issues in one semester, but focused on gathering the most relevant information and providing useful insights based on our analyses," she said.
"The subject matter was very timely and interesting, which is another advantage of this graduate program – we're immersed in real-world issues, able to dissect problems using our technical skills while interacting regularly with clients," Labunko said. "This helped us to think critically and better prepares us for the business world. I wish there were more programs like this available to students."
'Excellence Is Like Their Quality Bible'
Althea Arvin is the senior director of Supply Chain Operations for Atlas Air. She served as project manager for the spring 2022 inventory-management project, which involved determining relationships between material service level and dispatch reliability – essentially, determining how effectively Atlas Air was providing spare parts to maintenance in support of on-time operations.
Arvin says the hands-on learning is a two-way street, and that Atlas Air benefits greatly from the relationship, as well.
"I'd heard about a previous Capstone data-analytics project team from UConn working with Atlas' flight operations group, and was interested in seeing if we might be a good match as well," Arvin explained. "We wanted to optimize provisioning, maximize performance and mitigate late departures through improved maintenance supply chains. We had plenty of data, but not all the bench strength we needed to process and analyze it quickly and effectively."
Arvin says they turned to the UConn team for specific calculus regarding how spare parts availability made a difference in on-time performance. Eigo's class was divided into four student teams and each, Arvin said, took on different but related challenges and produced well-developed perspectives discussed at mid-term and final presentations. Their findings are now being used to substantiate improved allocations, to reallocate parts where most needed, and to investigate spare-part pipelines that might be causing delays.
"The relationship between efficient parts availability and on-time schedules seems obvious, but we still had to prove it with real numbers," said Monojit Paul, one of the UConn grad students assigned to the project. Paul also served as a summer intern at Atlas Air, and now is a full-time employee working in Atlas Air's internal audit department.
"We did the best we could with the time we had, learning new terminology, interacting with Atlas Air employees and immersing ourselves in the data," he said. "For Atlas, determining technical dispatch reliability and material services excellence is like their quality bible – they commit to achieving metrics that are specified in customer contracts, with their reputation and financial incentives on the line. When something is broken or requires maintenance, a missing part isn't just an inconvenience . . . it can impede schedules, delay deliveries and cost us, and customers, time and money."
Strong Business Partners Enhance Student Experience
"Understanding how their business works and proficiently applying the data-analytic tools we've learned was enriching for the students and for Atlas Air," Paul added. "With a short-term project like this, you never know what the final results will be, but we developed a deeper understanding of the field of data science and how to build a strong business relationship."
The UConn project teams received good reviews, Eigo said, adding that Atlas Air is interested in further collaborations with UConn, anticipating a continuing role in helping the company increase brand awareness and expand its talent pipeline.
"It's all about building strong relationships and preparing our students for the real challenges they will encounter in today's business world," she said. "We get there by teaching established data analysis and project-management skills, by ensuring proficiency with the right tools, and through the help of partners like Atlas Air."