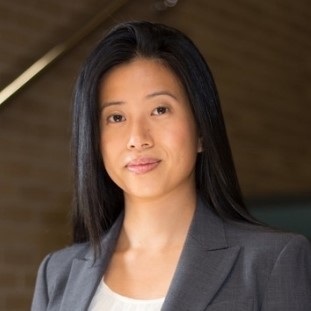 Professor Christina Kan recently joined the Marketing Department in 2020 and has begun teaching courses as of this semester, Spring 2021. Professor Kan teaches Introduction to Marketing Management (3101). Alongside teaching, Professor Kan focuses her research on consumer financial decision-making and price promotions. Professor Kan shares, "I've always been fascinated by the consumer – how we make decisions, why we buy, why we don't buy, etc. Marketing is about creating value for the consumer and as such, is a great opportunity to learn about consumers."
Before her career at UConn, Professor Kan worked as an assistant professor at Texas A&M University. Professor Kan received her undergraduate degree in marketing at the University of British Columbia and her Ph.D. in marketing at the University of Colorado-Boulder. She is excited to begin a new chapter here at UConn and is impressed by the leadership and organization she's experienced here so far.
Some advice from Professor Kan:
1. Try to connect the marketing you see in everyday life to your coursework. Whether it be on television, in local businesses, or anywhere else, marketing is all around us. Observing this will give you a deeper understanding of marketing and help you utilize concepts learned in the classroom in real-life applications!
2. In the new era of virtual learning, Professor Kan advises students to make an effort to form connections with professors and fellow students. The everyday conversations we have around campus are easy to lose virtually, but connection is key. Stay organized, create a schedule, and do not hesitate to reach out to others.
Welcome to the Marketing Department, Professor Kan!
We are thrilled to have you!