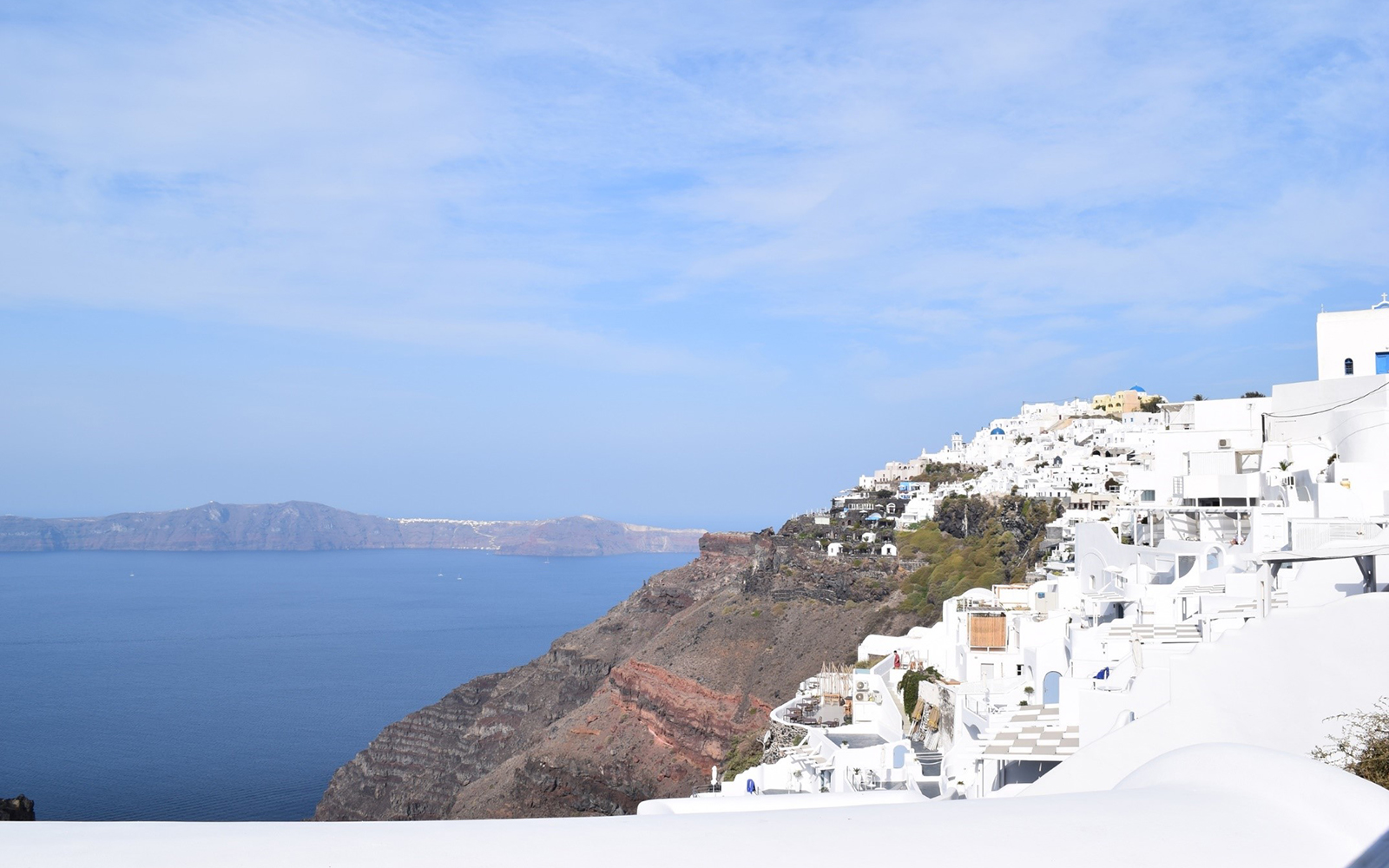 Greece and Airbnb vs. Hostel
I was definitely not expecting to fall so hard for Greece. The 4 days I spent there was the best trip I have ever taken.
Santorini
I got to relive my own version of the movie "Sisterhood of the Traveling Pants" on the island Thira. Everyone knows the islands for their white and blue painted homes, but photos will never do it justice! As we arrived to Santorini I was in awe with the mountainous landscape and crystal clear blue waters, but it wasn't until I walked up to the mountain side town of Fira that I was in absolute shock. The view was unreal, it was as if a life-size painting was placed in front of me. Instantly a huge smile formed on my face, that lasted the rest of the weekend. We hiked 6 miles from the town of Fira to Oia with endless views of the waters, mountains and other Greek islands. Although the majority of the hike was empty from buildings, we occasionally came across small white chapels strategically isolated. We took a sunset cruise where we bathed in healing volcanic hot springs, snorkeled, and swam at the shores of Red, White, and Black Beach. I am looking forward to returning to Santorini and the other Greek islands in the near future.
Athens
After a gorgeous two days in Santorini, I took a ferry to Athens for 2 days before heading back to Prague. There is so much history to see in Athens, and we wanted to see it all in a very limited time. My friends and I downloaded guides from the app VisitaCity. This app is a great resource to use an itinerary to ensure you see everything you want to as efficiently as possible. The itinerary specifies the time and order for each tourist spot. The most important part of our trip to Athens was seeing the Acropolis, the hill on which the famous Parthenon sits on. We spent time taking in the incredible views of the city and the ancient architecture that was unbelievably created in the 5th century B.C. It is incredible to have walked on the foundation of western civilization that I have learned about in school growing up.
Accommodation
For booking all my accommodation so far, I have nearly exclusively used two websites to find my stays: Airbnb and Hostel world.
Hostels
In Santorini, my friends and I stayed in a backpacker's hostel. Hostels can be a hit or miss. Great hostels have a social scene, organized activities and a fun atmosphere. The added bonus of meeting fellow travelers is often the best part of hosteling. But sometimes your quality of sleep may suffer because of the socialness.
• When looking at photos of the hostel, take into account that the website photographs may have been taken years ago. Look up the hostel on TripAdvisor and take a look at the traveler's photos to see what the hostel will really be like.
• Double check what is included and what is not included. Towels, breakfast, Wi-Fi, tours. These inclusions make a HUGE difference.
• Hostel world rates on a scale of 1-10 based on traveler's reviews, but a 9.0 in one destination will probably not be the same as a 9.0 at another. Read as many reviews as possible to make sure you know what you are booking.
• Focus on location when booking hostels. Are restaurants, bars, nightlife, markets, and museums by you? It makes a huge difference if you can walk everywhere instead of commuting.
Airbnb
In Athens, my friends and I stayed at an Airbnb. More recently I'm beginning to get over the hostel scene. Airbnb can be a very affordable alternative. Sometimes a whole place can be cheaper than a dorm at a hostel! Airbnb's are great for the added privacy because you often get your own room, kitchen bathroom and Wi-Fi. It is also an added benefit when your host is local and will give you suggestions.
•Choose from private room, entire apartment or shared room. Filter your search depending on what you are comfortable with. I like to search for entire apartments because this guarantees maximum privacy.
• There are hidden fees! The price listed is not always the price you end up with at checkout. You may be charged extra for an extra person, cleaning fee, or service fee.
• There can be discounts depending on your length of stay! Often hosts will provide a discount depending on how long your stay will be. This means the price at checkout may actually be less than the price listed.
• Beware of scams! Check out the photos and look closely. If it's too good to be true, it probably is. Book stays that have previous reviews and legitimate photos presented.
• Location. Location. Location. Organize the search by the area that appeals to you the most.
So, Airbnb or Hostel? Every city and situation is different and is very dependent on who I'm travelling with. However as a budget traveler, in the end my decision will probably be based on whatever is cheapest.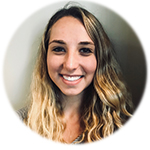 Kasia Kolc
Student, UConn School of Business
Kasia Kolc is a senior studying Accounting. She is writing this blog as part of her scholarship from the Global Business Programs Office. Kasia interned at PwC, a Big 4 public accounting firm, this past summer. She had also interned in Wealth Management at Merrill Lynch and Janney Montgomery Scott. A fun fact about Kasia is that she was a girl scout in the Polish Scouting Organization for 10 years.
View Posts