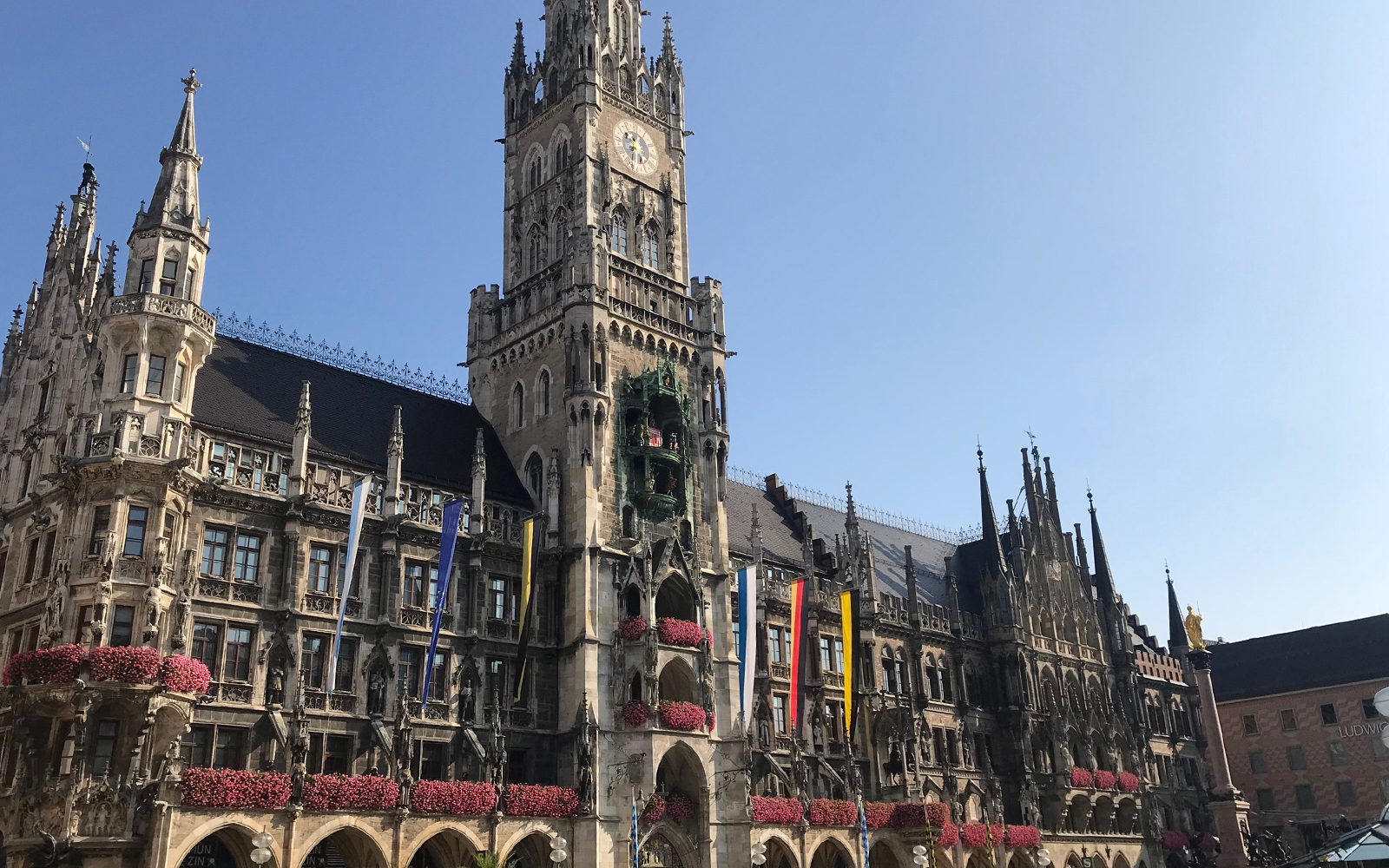 This past weekend I took a bus to Munich to experience the well-known Oktoberfest (known as Wiesn by locals). Oktoberfest is the largest celebration in Europe! I met some of my closest friends from UConn to go to the fair with. It was very comforting to see faces from home after being away for some time. When out exploring the world, sometimes I find that my life and friends back home creep to the back of my mind. It's simply because I am so focused on enjoying every moment so deeply that my phone doesn't make it out of my bag as much as it does back home.
My friends and I made it to the famous Oktoberfest to see the folk festival and the celebration of Bavarian culture. Probably the most important piece of advice I can offer when it comes to Oktoberfest is to plan the trip as far in advance as possible. Oktoberfest draws nearly 6 million visitors to Munich each year, and those visitors come mostly over the course of a few weekends during an 18-day stretch from mid-September until early October. The result of this is far, far more demand for hotel rooms than there is supply, and so prices skyrocket.
We spent our first day exploring the city of Munich. Munich is a fun city known for its seasonal festival with many sites worth a visit including museums, palaces and churches. We spent the day enjoying our time at the historic inner city at a colorful farmer's market. The focal point of Munich's history is the large, open square called the Marienplatz where visitors and locals pause to watch the animated clock play out of its legend two or three times daily.
We decided to beat the wave mass crowds the next day by showing up at the fairground early on Saturday morning. We did not stay until the evening, but had a great time while we were there. People were in good spirits interacting with each other and there was a sense of inclusion even for foreigners like us. Lederhosen and Dirndl are incredible popular at Oktoberfest, to the point where you might feel a bit out of place not wearing one. But many tourists were not dressed traditionally and that was definitely understood. The festival is an authentically big deal that draws families from all over Germany and it's clearly a cultural touchstone for Germans.
In Prague, this week was the first week of my actual courses I will be taking for the rest of the semester. My courses include Psychology, Photography, Economics of the EU and Global Economies. I'm excited to take courses that very different than I would have taken in a semester at UConn both content wise and structurally. Part of the study abroad experience is to learn about the history and culture of where I study, and I look forward to be able to understand the European Union's economic system and the Czech Republic's role in it. In addition to what we learn in class, all of us students have endless opportunities to visit exhibits, movie screenings, concerts and plays that play a significant role in Czech culture. It is almost overwhelming to see all the events happening in the city because I would love to attend them all!
After an exhausting weekend of travelling, I was going to take Monday as my recovery day until I experienced the small world phenomenon. I was on my way home from class on the tram, when I heard my name called from down the cart. It was a very old friend of mine from California, whom I met when I was middle school at a summer camp in Poland! It was an unbelievable coincidence and we spent that night together catching up while I took her to Petrin Tower and a pub. It's such a small world. Life is full of little surprises and I'm positive this semester has many more in store for me.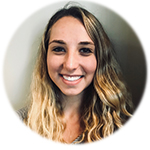 Kasia Kolc
Student, UConn School of Business
Kasia Kolc is a senior studying Accounting. She is writing this blog as part of her scholarship from the Global Business Programs Office. Kasia interned at PwC, a Big 4 public accounting firm, this past summer. She had also interned in Wealth Management at Merrill Lynch and Janney Montgomery Scott. A fun fact about Kasia is that she was a girl scout in the Polish Scouting Organization for 10 years.
View Posts