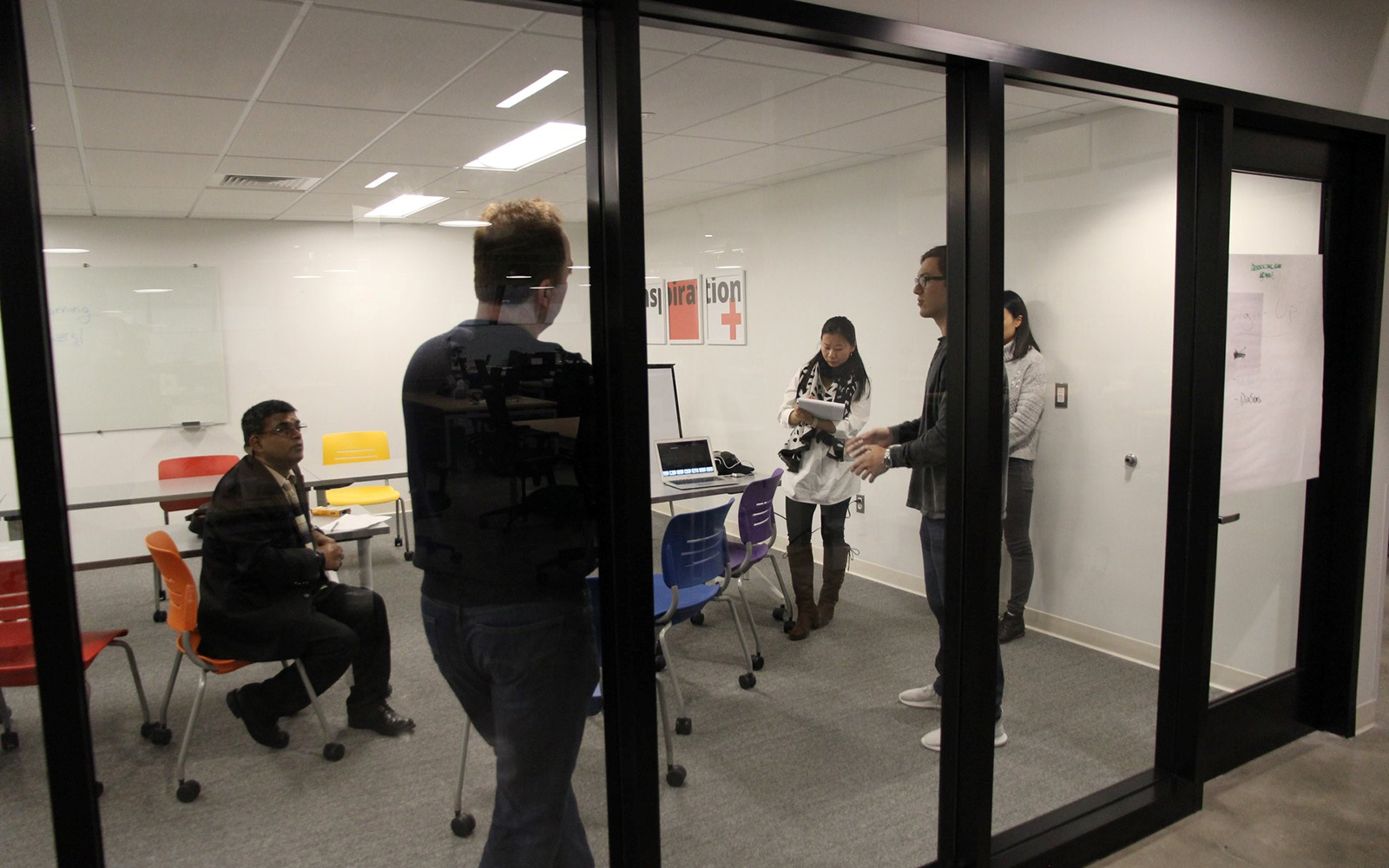 Agile is a magical stepping brick that brings lots of incredible job opportunities. The methodology is not only for the software development industry anymore, but also for projects with multiple decision makers.
Agile helped me to land my first internship after two months of school at UConn; it also helped me to land a full-time offer. I will be working as the global product manager in a leading global medical device company. It performs product development processes through open innovation based on data analysis of overall customer demands. One of the reasons that I secured this opportunity was because of Agile. It will be the key tool I am going to use every day to develop and launch products and to communicate with other stakeholders' teams.
In general, "Agile" is a trending project management methodology originally used for product development in the software industry to build software incrementally from the start of the project. Instead of delivering all results at once near the end, Agile allows early delivery of business value with less bureaucracy.
In Agile's process, customer satisfaction can be continuously delivered in a timely manner because the project team are working collaboratively to emphasize interactions, face to face communication, regular adaptation based on changed circumstances. Therefore, Agile is not limited to software product development, but also for any projects that refers to create MVP and highlights value proposition.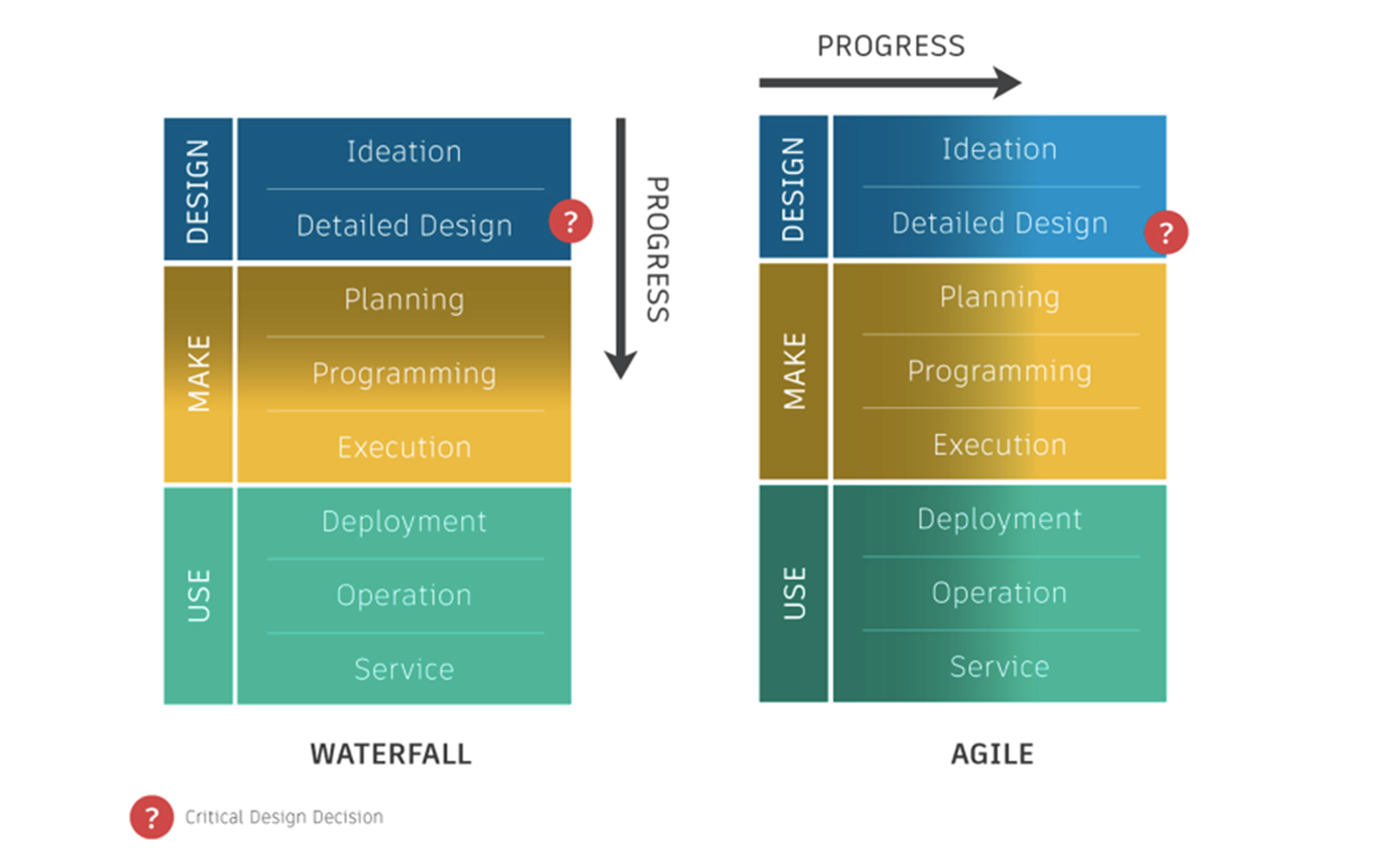 I was one of nine students in the first Agile class at UConn School of Business in 2016. Professor Kelvin Wilkins, assigned us to self-organized teams on Scrum to develop a MVP. Scrum works from defining product backlogs with prioritizing product features, and broken features into sprint backlog. Meanwhile, during the daily meeting, the team worked on sprint review for feedbacks and approval was given. We initiated an idea of a breast prosthetic medical product for breast cancer survivors. The Agile approach led us with a clear road map to plan user stories for an implementable product prototype, from defining the product features to choosing materials, the constant feedback from the team and other external stakeholders drove the final deliverables. The entire team work experience was extremely fun because we were a group of motivated individuals, and we worked together for the same goal. Each one of us had the ability and authority to make decisions based on the need to readily adapt to changing demands.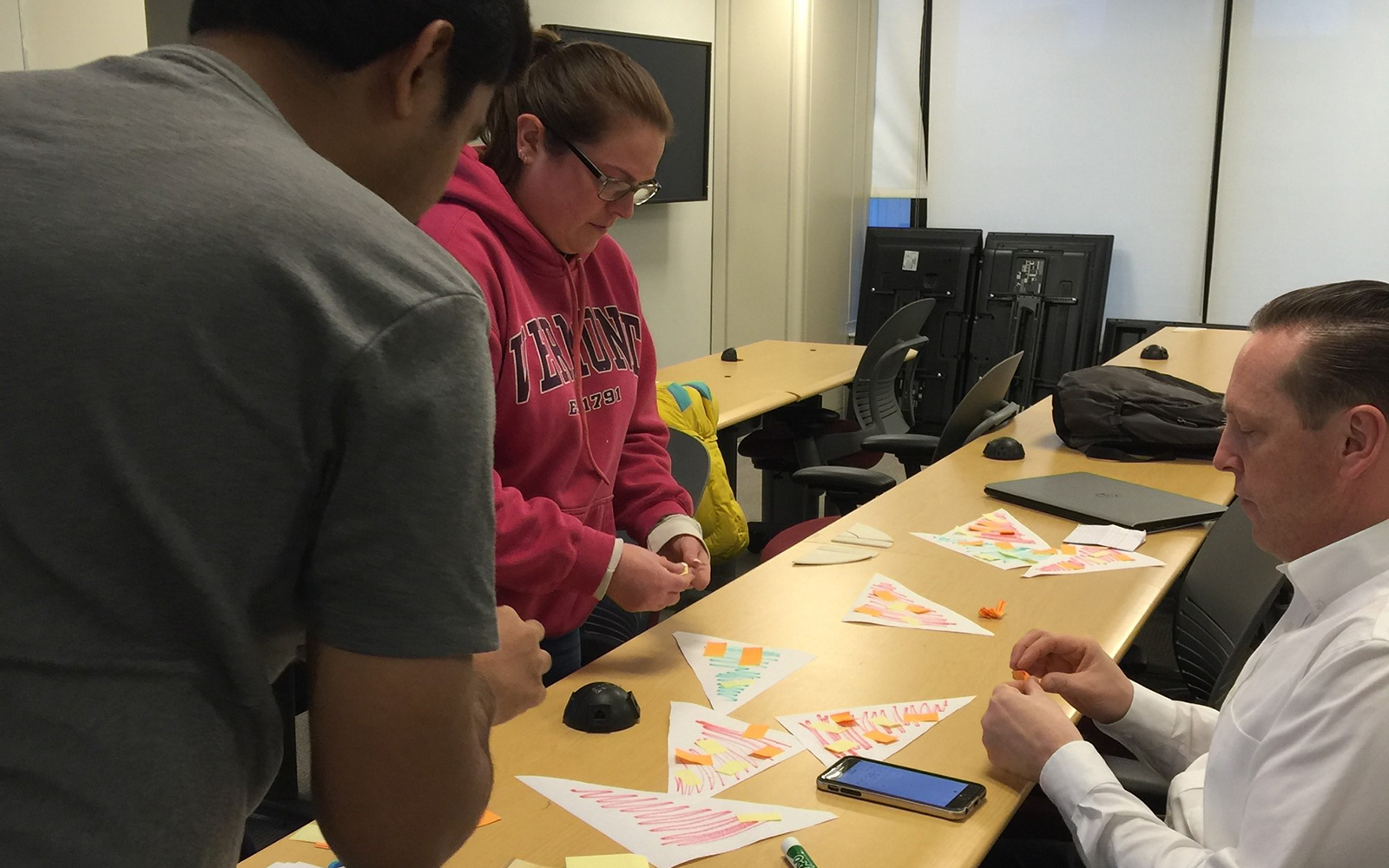 Agile helped me placed my first internship to work on a project developing a therapeutic product for rheumatology arthritis. During the interview process, the hiring manager was excited to learn how Agile can effectively achieve the highest customer satisfaction by involving customers as decision makers during the product design process and how a constant feedback loop saves overall project cost as well as increases productivity to meet the best outcome. Agile was involved to engage collaboration among R&D, commercial, and clinical to best work together for a business plan that brings an idea to a proof of concept stage. After the summer, the project team received public grants to pursue the next stage, the Agile concept was still in progress.
Everything as it relates to product development can be applied to Agile.
On February 9th, at the most recent Upward Hartford Digital Health Hackathon, Agile concept was fully applied to manage the entire event. The goal of the 48-hour event was to start with an idea on Friday night and leave Sunday evening with a startup company. It took three sessions of feedback loops from industry mentors and investors to iterate the idea of technology-centric solutions to best meet the current unsolved problems. Our team initiated an idea to develop a sensor based machine learning diabetic insole to prevent the diabetic amputee potential: a device called DiaSens.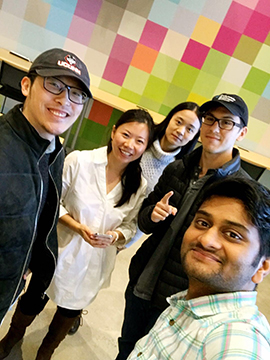 Based on each individual feedback session from mentors on product disruption, vision, and market benefit, the team iterated to progress the project to adapt changes for some requirements to lower risks associated with development. Through the iterative planning process, the business value was developed and presented. On Sunday evening, the final pitch was delivered. We are the only team to develop a medical device product. Because of the constant feedback from experienced and mentors and advisers along the journey, our idea was reinforced to have a strong market viability. After the event, we decided to contentiously pursue this idea for further development. The ultimate goal for our team is to bring valuable medical products to market to save lives. We believe, with Agile along the way, the goal will not be far!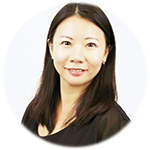 Guanwei Tao
Graduate Student, MS in Business Analytics and Project Management, Biomedical Innovation & Entrepreneurship
Guanwei Tao is a graduate business student at the UConn School of Business, with experience in marketing of medical devices and healthcare, business analytics, and product portfolio management. Guanwei has worked on many projects throughout her career, successfully launching 10 different medical device products into market and initiating the first online education platform in China. Through her study experience on business analytics and entrepreneurship from UConn graduate programs, she is strengthening her expertise on market assessment, customer discovery and business development. She is planning towards starting her own business in Connecticut soon after she graduates from UConn. View Posts