The jury is still out regarding the success of healthcare system based health plans. The flurry of activity surrounding the initial stages of the Affordable Care Act found more hospital systems exploring the move to a combined offering of financing and delivering care in related corporate entities.
Initial optimism for new plans was overstated as they tried and failed to meet expectations. The Centers for Medicare & Medicaid Services' various Accountable Care Organizations experiences were mixed at best. The remarkably positive experiences of some have not been translated to the many new efforts. Experienced healthcare observers have not been surprised by the falloff of programs.
There are many reasons for the mixed results, including:
Concentration on patient market share and not member market share
Lack of experienced health plan management personnel
Unrealistic expectations of success (and even defining what is success)
Inadequate or unfocused information technology investment
Interestingly, it is technology that is the most easily solved yet still a common reason for failure.
The technology surrounding health informatics, care management, clinical record keeping, and health plan administration are available to purchase, cloud source, or out source. There are many vendors that can meet the needs of a startup or operational program. Yet many organizations allowed health plan IT to fall behind the organization's operational needs. Reasons for this under investment include lack of capital due to other IT projects that were deemed more mission critical, failure to integrate systems across the organization, or simply lack of foresight.
IT professionals are always challenged to justify their investment decisions. For healthcare organizations, spending on IT can be both a strategic imperative and a market differentiator. Under investment is an indicator of future problems, if not of failure. CIOs must be advocates of the type and scope of spending that will enable successful integration of the financing and delivery of healthcare.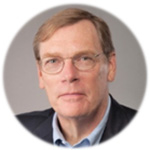 Robert Booz
Healthcare IT Faculty, Healthcare Management & Insurance Studies
Robert H. Booz is a healthcare professional with extensive experience in policy analysis, business operations, and technology enablement. Author of over 125 research articles and having conducted over 2,000 client one-on-one inquiries, his strengths are analyzing the current challenges, emerging trends, and future opportunities of healthcare and the vendors that support them. He has been teaching at UConn for more than 15 years. View Posts