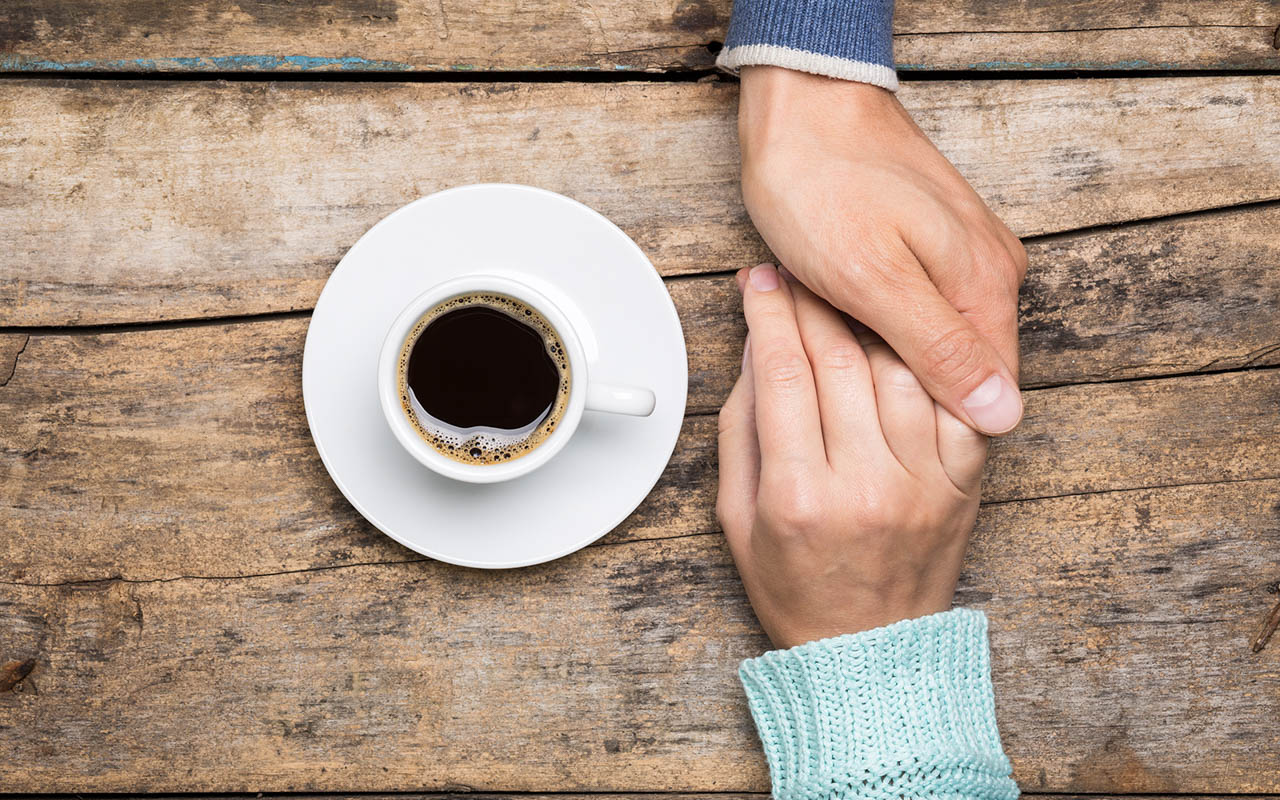 "To Work With the Students Was Truly a Pleasure"
The specialists at the Connecticut Community for Addiction Recovery (CCAR) pride their center as being a safe place where visitors are greeted with a cup of coffee and one question: How can we help you with your recovery today?
But what happens when the Center itself needs help? That's when four UConn MBA students were able to step up and lend their expertise. 
"As a small, non-profit, we have always known that we needed some help with marketing, but never had the time or the resources to devote to developing a marketing plan," said CCAR manager Stacy Charpentier.
"We also had the fear of not knowing how we would be able to implement such a plan, if and when it was developed," she said. Once she met with management professor Kevin Thompson and the MBA students Nicole Segretta, Sara Trevisani, Yu Sean and Milin Chhanechhara, her fears were put to rest.
"I felt very confident that they understood our needs and could definitely help us," Charpentier said.
CCAR is a centralized resource for recovery. The organization provides a variety of services to help people along their journey, whether they are new to recovery or maintaining a long-term commitment to sobriety and drug-free living.
During the spring semester, the MBA students crafted an 18-month management plan and designed a website for the training center.
Trevisani, who contributed market research to the group, said the project was an excellent way to learn and give back.
"It was interesting to learn about the recovery community and how the work CCAR is doing could have a wider impact with recovery world-wide. I learned that it was imperative that all marketing outreach fed into the overall strategy for expansion and strengthened the other marketing activities," she said.
Service-learning projects allow students to apply what they've learned in the classroom in a real-world environment, said Thompson, who leads service-learning projects for the School of Business.
The School of Business service learning project works under UConn's Office of Public Engagement. This project follows on the heels of helping the city of Stamford compare its administrative and secretarial support to other cities of similar size to make sure they were using their resources similarly.
Charpentier said she and her team are tremendously grateful for the students' work.
"It was invaluable to have this quality of work done on our behalf," she said. "And to work with the students was truly a pleasure. Their insights and passion brought a richness to this project that we will be grateful for as we move forward to implement this plan."