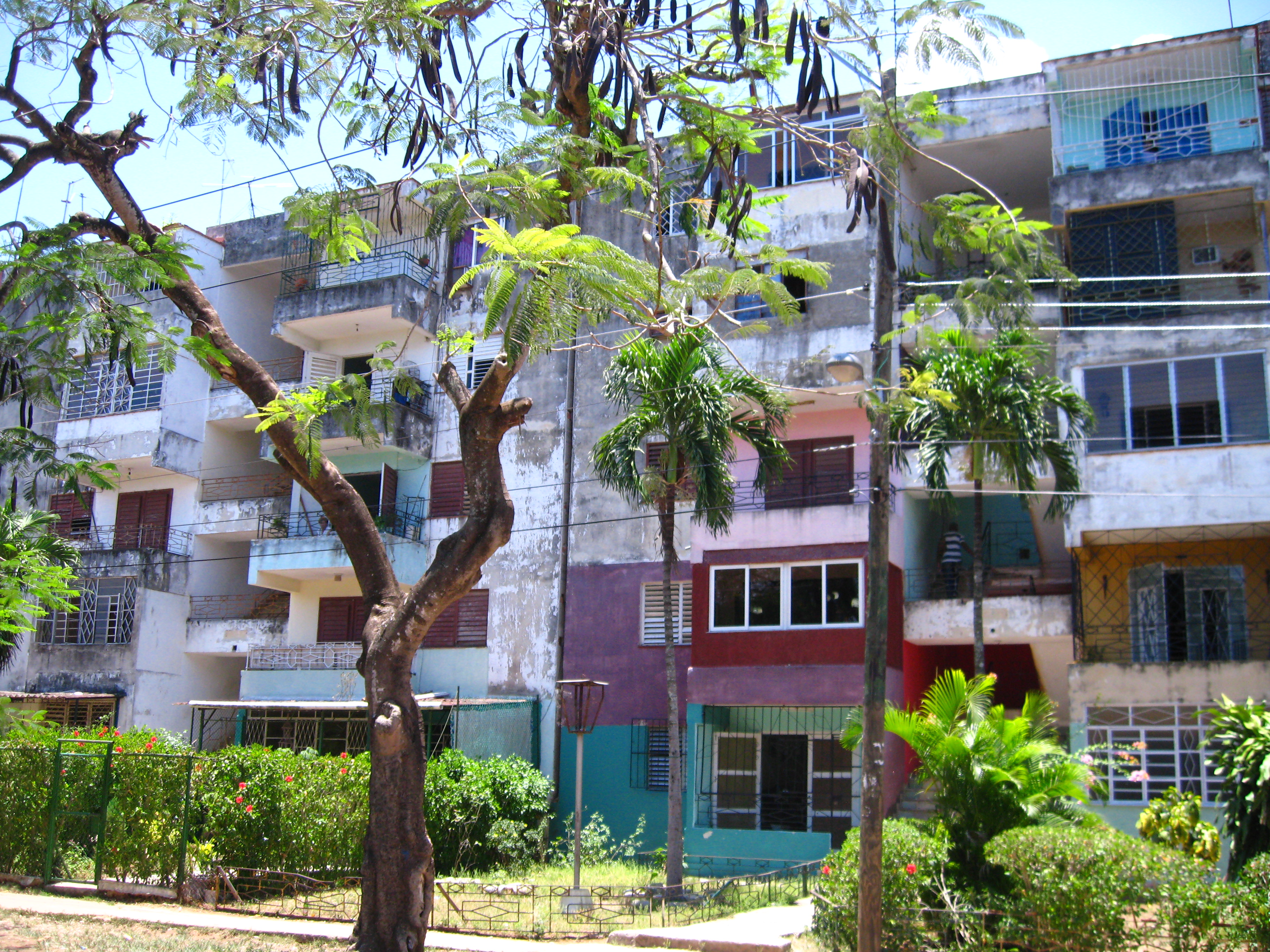 Cubans are Friendly, Well-Educated, Entrepreneurial and Economically Challenged,  UConn Professors Discovered
This is a guest post by Katherine Pancak and Mohamed Hussein about their trip to Cuba in June.
After 54 years of estrangement, Cuba and the U.S have reestablished diplomatic relations.  While the longstanding trade embargo against Cuba has not yet been lifted, there is greater engagement between the two countries and the general feeling is that it is just a matter of time before normalized trade will resume. The improving relations have prompted people in both countries to reach out to each other so as to learn about each other. We had the opportunity to travel to Cuba as part of a faculty development program hosted by the University of Maryland Center for International Business Education and Research (CIBER).
Our goal in participating was to get a better understanding of the evolving Cuban economy in a historical, political, and cultural context. We arrived in Cuba with 15 other professors from across the country in mid-May, and spent 10 days visiting businesses, participating in seminars with counterparts from the University of Havana, and touring cultural sites.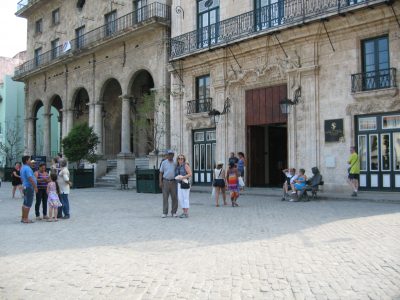 A key question we know everyone wants answered is about the classic American cars.  Yes, there are a lot of vintage cars being driven that are relics from an early era – manufactured before the 1959 Cuban revolution and 1960 U.S. embargo.  Classic Chevrolets, Fords, and Buicks, that look like they have driven right off a movie set.  After being wowed by their looks, we thought about the more interesting story that these cars told, which is that the Cuban people have been able to keep these cars running for decades without official replacement parts.  Cubans don't have a lot and the cars are a symbol that they have been "resolviendo" – loosely translated as "making do" or finding solutions using ingenuity and invention.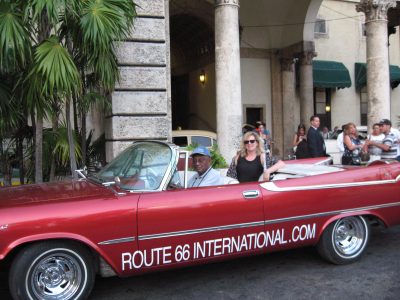 We came away from our trip with three other themes that we want to share with you.  First, that the Cuban people are well-educated and friendly.  Second, that there are economic reforms that are occurring right now, and those reforms are beginning to transform trade and industry on the island.  And third, even though we did witness the beginning of a changing economy, there are challenges ahead that will need to be addressed.
Cuba has an amazing literacy rate of 98 percent.  This is due to the fact that education in Cuba, including universities, is free for all Cubans.  We interacted with faculty from the Center for Hemispheric and United States Studies (CEHSU) at the University of Havana, some of whom have doctorates from top European universities such as the Sorbonne. We greatly appreciated the insights that they provided about current conditions in their country. "Social justice" or "justicia social" forms a fundamental part of the wording used to describe the collective attitude of the people towards government-provided education, housing, health care, and employment, as well as subsidies for food.  Because of this, it appears there is relative socio-economic equality among the Cuban people, above-average access to medical care, and high levels of human capital.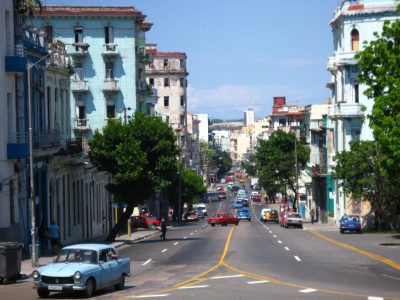 However, there are signs that Cuba's social programs have not been sustainable since the end of Soviet subsidies after the collapse of the Soviet Union in the early 1990s.  The average Cuban earns a government salary of the equivalent of $20 (United States money) a month, although many supplement their income with remittances from relatives in the United States, tips from tourists, and emerging entrepreneurial activities.  Overall, we observed a scarcity of goods and resources that could be interpreted as poverty, such as significantly deteriorating housing and old women asking us for soap.  Despite having a standard of living that would be extremely low by our standards, we were impressed that the Cuban people seem happy and we felt safe wherever we traveled.
After the collapse of the Soviet Bloc and ensuing economic crisis in Cuba, the government began liberalizing socialist policies and allowing for capitalistic forms of private enterprise.   The first type of private business allowed were the agricultural cooperatives, and since 2013 non-agricultural cooperatives.  Instead of being state-owned, cooperative are worker-owned; a member of a cooperative no longer earns a government salary, but instead earns a share of profits.  We visited an agricultural cooperative (Organoponic), a women-run cooperative restaurant (La Casano de 17), and car repair business (Cooperative Reconstructora de Vehiculos).  We observed that the cooperative worker-members were enthusiastic about their private undertakings, and received reports that the cooperatives have increased member incomes, improved working conditions, reduced theft and waste, and increased production levels.
Other types of business organizations that are now allowed include singly-owned private businesses (especially prevalent are private restaurants created in former residences, known as a "paladore"), joint ventures between the government and foreign companies, and the special economic development zone of Mariel established to attract foreign manufacturing and transportation investment.
Despite this gradual decentralization of commercial activity, we also witnessed firsthand the challenges faced by the largest economy in the Caribbean.   Currently, there are two official currencies in Cuba – the CUP (Cuban peso, with peoples' faces on the bills) and the CUC (Cuban convertible peso, with depictions of monuments on the bills).  The CUC is a hard currency pegged to the U.S. dollar although not globally traded; it is worth 24 times as much as the CUP.  The CUC is created to combat the black market in the currency. However, the dual currency system has created many complications, especially since state workers are paid in CUPs, while many consumer goods and all tourist activities are priced in CUCs, and may be responsible for the highly sensitive Cuban inverted pyramid wage issue whereby people with access to CUCs through U.S. remittances or tourists jobs have more spending power then state workers paid in CUPs.  We've been told that this means that taxi drivers make more than heart surgeons, and therefore many of the highly educated left low-paying professional jobs for positions that allow access to CUCs.  So we believe that a big challenge, and a sensitive issue when talking with Cubans, is that wages will have to be indexed to productivity in order to move forward.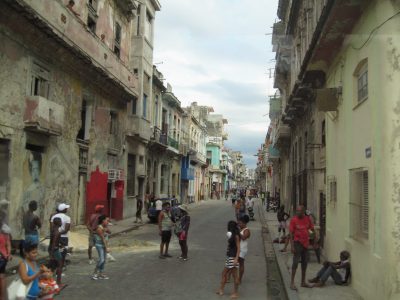 One of the most striking things that we found in Cuba were the buildings.  Given there has been very little capital for widespread construction projects over the past 50 years, we felt like we were traveling back in time seeing a mixture of Spanish and Art Deco influences, as well as low-cost Soviet-styled concrete block apartments.  Many buildings in Old Havana ("La Habana Vieja"), a UNESCO World Heritage site, have been magnificently restored, making for a lovely, old-world feeling.  However, outside of this area, we found many of the buildings to be crumbling.  We were told that a building partially or totally collapses in Havana on average every three days, and we saw evidence of that.
Our overall impression is that Cuba has a friendly people who have a strong entrepreneurial drive; they certainly do not appear to be our enemy.  We saw evidence of some of the good that evolved from their socialist policies – such as a highly-educated workforce and universally available health-care system.  We also saw evidence of the not so good – former economic policies that did not succeed.
Change is occurring in Cuba.  There is the beginning of private business and economic decentralization that is offering people incentives and hope for a better economic future.  A byproduct of the health system is the development of world-class medical research. For example, they have developed a vaccine for lung cancer that has generated interest in many country. The medical research has been converted into a company that already cooperates with medical researchers in other countries, including the U.S.  And, of course, there is a new wave of American visitors (not officially recognized tourists yet, since the U.S. government does not allow tourist travel to Cuba) bringing in needed U.S dollars. We left the Havana airport seeing a full American Airlines flight arriving from the U.S.  That also gave us the feeling that we hope that it will not be tourism that becomes the predominant economic activity on the island, but that the changes also bring a solid agricultural and manufacturing sector.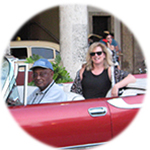 Mohamed Hussein
Professor, Accounting, UConn School of Business
View Posts
Katherine Pancak
Professor In-Residence, Finance, UConn School of Business
View Posts
Katherine Pancak and Mo Hussein appreciate and would like to recognize that this trip was partially funded through a grant from the University of Connecticut Center for International Business Education and Research (CIBER).