Taylor Hammeke is a senior marketing major who interned with GlaxoSmithKline (GSK), a global pharmaceutical company. She heard about this internship by researching medical companies and discovering that GSK is a leader in the pharmaceutical industry. This opportunity seemed right up her alley so she applied and got the internship!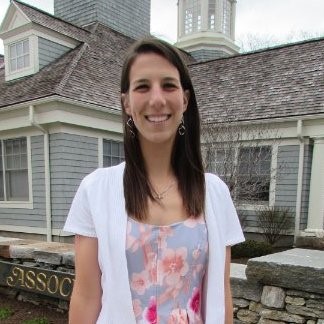 Taylor was involved in a variety of tasks ranging from communicating with the sales force to inform them of changes on their iPad apps, leading a training session for new hire sales representatives, researching competitors and gaps for improvement, making recommendations to her team, and analyzing time savings that the iPad apps for the sales representatives provided. Throughout her experience at GlaxoSmithKline, she acquired certain skill sets to help her in the future. Her internship was in Philadelphia whereas her manager and team were located in North Carolina, therefore the approval process took a while. She learned how to communicate and hold meetings virtually due to long distance management. Since her team and manager were located in another state, Taylor learned how to solve problems independently and how to network within such a large company. For instance, she led a group of 81 new hires where she constantly had to think quickly to solve unexpected problems.
Her marketing classes provided background information on how businesses work, how products are developed and marketed, and the different functions within a large company. The key elements from class that truly helped her were interviewing skills, how to be professional, time management, and being independent. Taylor used these abilities during her proudest moment at GlaxoSmithKline: her final presentation. Her presentation included a board room with supporters from the Philadelphia office as well as a screen showing her team in North Carolina! It was her time to demonstrate everything she learned over the summer and impress the company while having a great support system. Overall, Taylor's internship at GlaxoSmithKline helped her realize how much she enjoys sales and the culture at GSK. All thanks to her internship, she applied for a full time position with pharmaceutical sales at GSK and hopes to continue working for such a positive, helpful company.
Taylor's advice to others: "Fully embrace your internship and the company's culture and the resources they provide. I was able to lead intern events, join the GSK softball league, participate in a company bake sales and be a contestant in the bike scavenger hunt around our office at lunch! By taking part in events like these you will meet people at your company with similar interests as you and build your network! Also, I met with several people from different departments for 20 minute meetings and I highly recommend doing this to gain useful insight and advice from fellow employees."