Logan Bement is a senior marketing major who has worked for the Boston Red Sox for the last three summers. Logan worked on the marketing and execution of fan clubs including pricing and packaging, organizing the different benefits for each club and analyzing data and market research. When asked about marketing classes, he said he only took one marketing course which established a foundation and sparked his interest in marketing.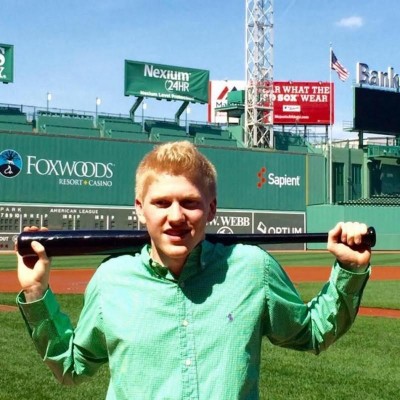 Logan made the point that the 4 P's (Product, Place, Price, Promotion) are very important when working for a million dollar program. Logan stated,
"This year was more analytically focused and made me think more critically and use data to drive my decision-making process. I got a better picture of what goes into a marketing program."
Logan heard about the internship through Twitter. Now three years later, he has presented his findings to the director of marketing and senior VP of the Boston Red Sox. Logan was able to learn the ins and outs of the Boston Red Sox marketing team.
Logan's advice for others: "Make connections at school, at an internship or in class. Having a well-rounded mix of being good at what you do and having people like you keeps you relevant and can't hurt. Also, don't be afraid to ask for responsibility. There's always an opportunity to enhance your role and job responsibility to help you professionally."