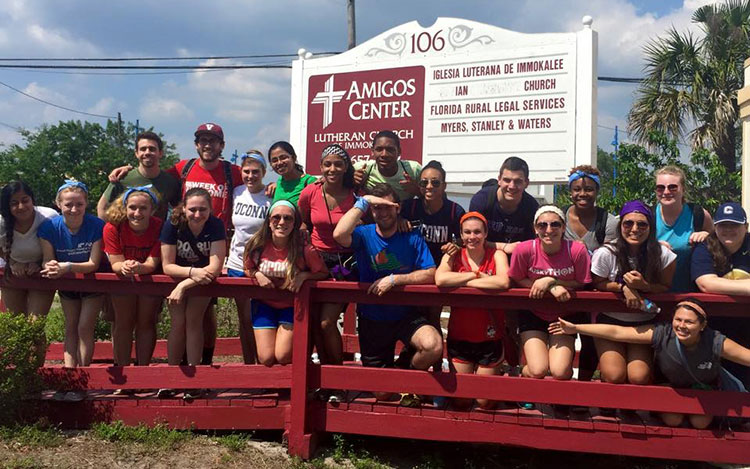 Accounting major, Jhavier Leslie '18 who is a freshman in the Travelers EDGE Scholars program spent his first spring break learning about himself and the migrant worker community in Immokalee, Florida. This opportunity is offered to UConn students through the Community Outreach Office.  Jhavier shares what he learned about the migrant worker, their plight and hardships as well as what he learned about himself.
"Immokalee, Florida is a town most of America has probably never heard of, even though a large amount of our food is produced there. This town happens to be filled with migrant workers. I got the opportunity to spend a week in the origin of agricultural injustice along with 53 other members of the UConn community. During that week, I witnessed poverty at its worst and the result of food being sold at a "reasonable" price, which is underpaid yet overworked migrant workers.

We got to evaluate their houses so that they could get funding from the state, teach Haitians and Hispanics how to speak English, talk to children of migrant workers, help package and distribute food to families and much more! Our service will benefit 30,000 people monthly—12,000 of them being children—and we processed 20,844 pounds of bread, produce and rice, which is equivalent to 17,370 meals, for five counties in the area. This has been an outstanding and rewarding experience and I am proud to have been a part of a team so ambitious.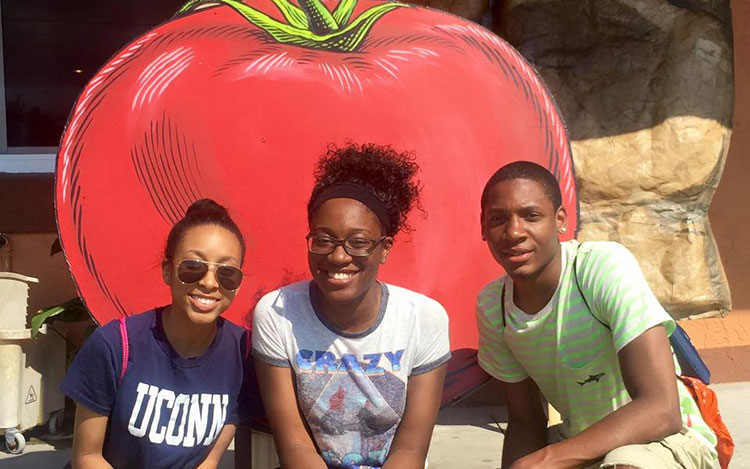 Not only have I helped the community but speaking with these underprivileged individuals has helped me to grow as a person and change my perspective on life's value. In the midst of what appeared to be despair and hopelessness, I've met some of the strongest and hardest working individuals in the country! When I used to look at underprivileged individuals, I would feel bad for them. However, talking with these people and seeing their courage has led me to realize I should feel sorry for myself. I had been taking so much for granted and live a life of stress and continuously want more. Yet, through this experience, I realized that simple things like clean water, being able to sleep past 9 am and having my parents' home after 3 pm is truly a blessing.

I now understand life's values and the difference between living and being alive. More importantly, I learned that it is now my responsibility to spread awareness for this issue and help raise money to continue feeding these families and thanking them for feeding America. To donate or learn more please go to the Harry Chapin Food Bank  or the Coalition of Immokalee Workers. Literally, every dollar counts and every effort, no matter the size, is helpful. Lastly, be a conscious consumer, know where your food originates from and be aware of how they treat their farm workers."
Jhavier is from Bloomfield, CT and is a member of Alpha Kappa Psi Business Fraternity, the Business Connections Learning Community and the UConn NABA chapter.  He will be interning this summer with PwC.