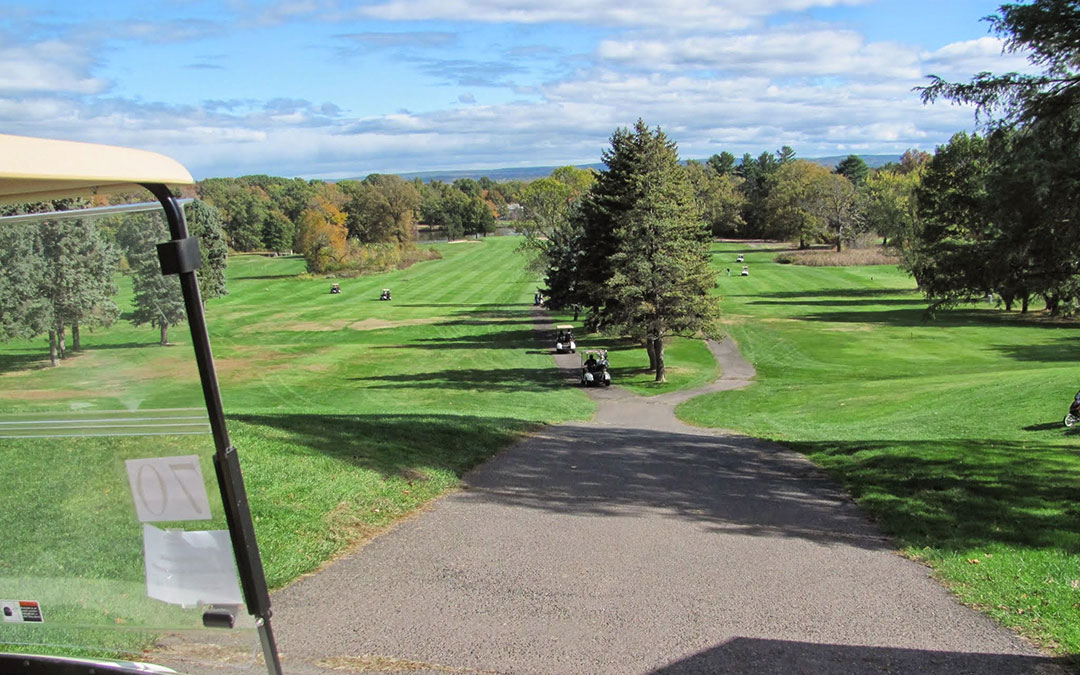 Some of the most fulfilling aspects of the MBA program at UConn are the opportunities you have as students to become exposed to new ideas, cultures, events, and build relationships with some of your close friends while doing so.  In a first-year that came to an end all too quickly, some of my favorite memories have been those I've shared with my classmates, such as traveling to Illinois and Villanova to compete in case competitions, celebrating Diwali and learning the traditions behind the festival of lights, and working with all the members of the Consulting Club on their many projects throughout the year.  Having spent so much time working with and getting to know everyone else, it was a privilege to be able to share part of my background as a golfer.
The event was held on a chilly Sunday in October at Goodwin Park Golf Course in Hartford.  A mix of players composed the field with some having grown up playing golf for years and others experiencing it for their first time, and typical for MBA students, everyone was up for the challenge.  Players celebrated every good shot they hit and laughed playfully with one another at the bad.  At the end of the day, being able to spend a couple stress-free hours on the golf course was a much needed break from the intensive regimen of homework and internship searches.
We all gathered at the end to eat, drink, and share our moments out on the course.  Despite the cold weather everyone enjoyed themselves, and many hope to continue playing golf throughout their careers in business.  Personally, I had a great time getting to watch 2 players in my group try the game for their very first time, and do quite well!
I know my second year will be full of more opportunities like this, and I look forward to what it might bring.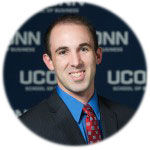 Andrew Ouellet '16 MBA
After a successful career as a golf professional, Andrew has decided to pursue his MBA degree at the University of Connecticut. While working at private and resort country clubs throughout the states of Massachusetts and Connecticut, Andrew developed skills as a manager and leader that he used to drive operational performance and financial results. Andrew looks to combine these skills with his business acumen gained through a rigorous MBA Program to propel a career in marketing outside of the golf industry.