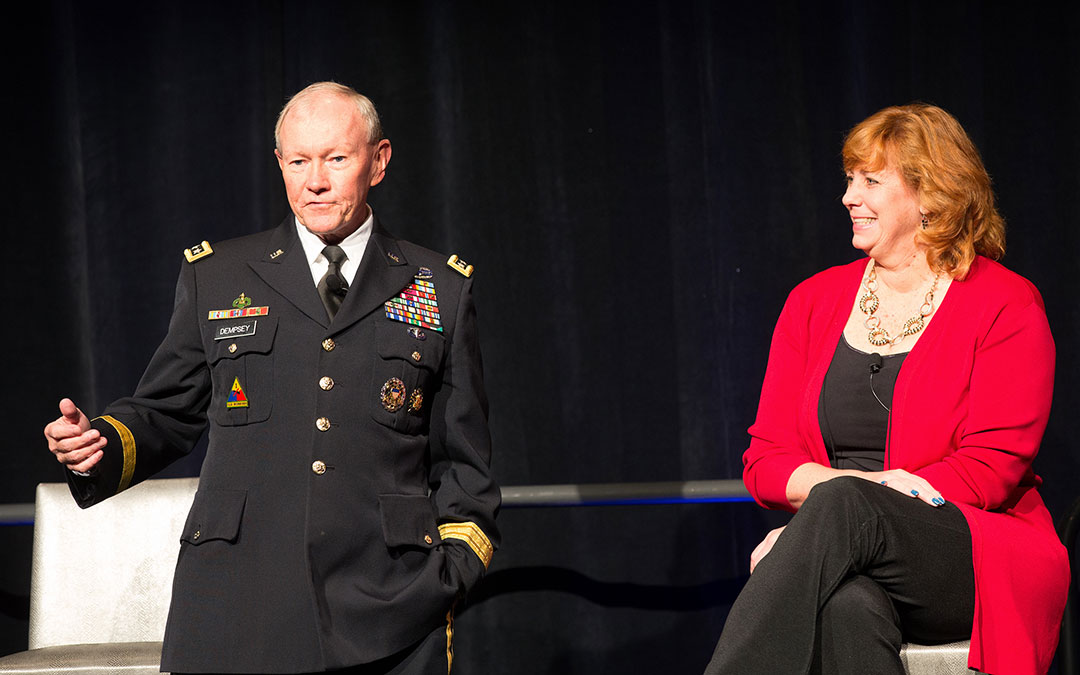 "If all you've got in your toolbox is a hammer, all problems would look like a nail" – Abraham Maslow; quoted General Martin Dempsey during his speech on Leadership at the Geno Auriemma conference.
There we were, a team of 5 accompanied by the lead for our Financial accelerator program – Prof. Mary Caravella; sitting proudly amidst all the action at the Mohegan Sun convention center listening to General Dempsey share his life experiences on leadership. As participants, we had the chance to listen to more than 30 really strong industry leaders over the 2 day conference. We were brought in as the 'social media voice' for the conference, and we were quite happy to have the opportunity to apply our digital marketing learning in the classroom to practice.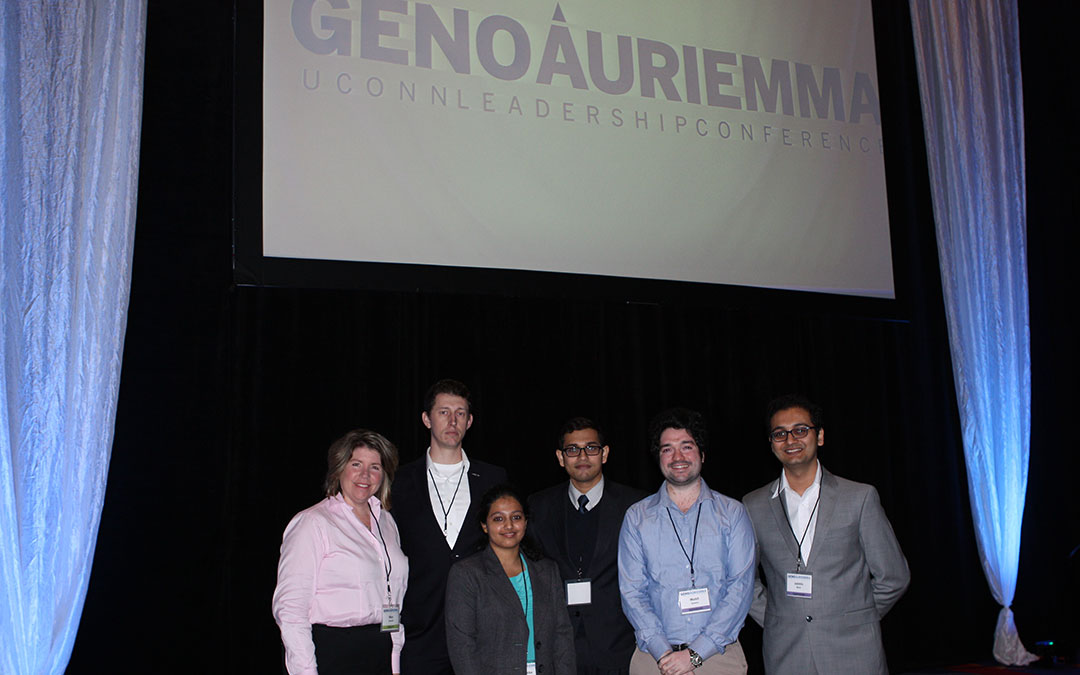 Apart from the main leadership speaker series and panel discussions in the ballroom, we also had the chance to sit in on industry focused panel discussions where industry experts were brought in to discuss their experience in Finance, Banking, Healthcare, Non-Profit, Manufacturing and Retail. It was a fascinating 2 day experience with participants from varied backgrounds and experiences representing companies like Priceline.com, Munson's chocolates, Aetna, Prudential Financial among many others. As an international MBA candidate at UConn, some of the leadership lessons shared throughout the conference by the speakers helped me understand their leadership styles and the reasoning behind some of the key decisions they've taken under their leadership.
One story by General Dempsey particularly left a lasting impression on me. Here goes the story:
'I have this image I carry around in my head – of this Air Force parajumper hanging off of a cable from a search and rescue Helicopter.  This really tall, probably 6′ 8″ Air National Guardsman – what he had done truly amazed me.  He had rescued 12 soldiers from the Army's 10th Mountain division off of the side of a 14,000 foot mountain under fire. He lowered himself 12 times on a wire cable; a cable that was hit by gunfire three times as he pulled his fellow servicemen off of the side of the mountain – four of whom died in his arms, and eight others who survived.'
When the General asked the parajumper, "What were you thinking about when did that?" he said, 'Truthfully, I wasn't thinking about much except that I had to go. Because it was my teammates.'
This is what many great leaders do and have done so in the past. Though it sounds very cliche, many great business leaders have put their company's and employees interest ahead of their own. As an MBA and a future leader, this taught me one very valuable lesson. It is so very hard to do what the parajumper did – but as a future business leader, it is important to be ethical and selfless and do what's best for your company, your employees, your shareholders, your customers and anyone that is remotely associated with your business. This may mean long hours, excessive travel and constant strategic planning – day in and day out; but we have to do it anyways- just like the parajumper 'One metric at a time'.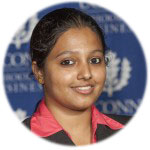 Premika Srinivasan '15 MBA
Premika Srinivasan is a second-year Full-time MBA student specializing in business analytics and marketing.  As a participant in the SS&C Technologies Financial Accelerator this semester, she had the rare opportunity to join a small team of MBAs at the Geno Auriemma UConn Leadership Conference. Premika is a UConn MBA Ambassador, and also enjoys street photography and Tamil poetry. View posts