Here at UConn we're pretty proud of our womens' basketball team.  Led by Head Coach Geno Auriemma, they've won 90 games in a row along the way to 9 national titles.  So you can figure that Geno knows a little bit about leadership—in fact a Harvard Business School management professor profiled him in her research about how leaders create winning streaks.
On October 22nd and 23rd, six of our current UConn MBAs will be attending the second annual Geno Auriemma Leadership Conference.  Jaimin, Mark, Mohit, Patrick, Shafin, and Premika will be live-tweeting the conference, as part of an experiential learning course they are taking.
Join the conversation at #genoleads, and learn about leadership and innovation from Geno, UConn Business School faculty, keynote speakers and panelists with leaders from a range of industries.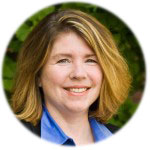 Mary Caravella
Associate Professor in-Residence
Mary Caravella is an Associate Professor in Residence at the University of Connecticut School of Business, where she teaches marketing strategy in the MBA program and professional sales in the undergraduate program. View posts