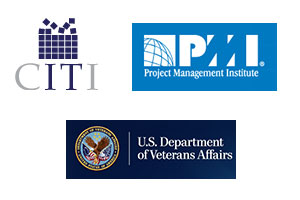 Stamford, Conn. – The Connecticut Office of Higher Education / State Approving Agency has approved project management certification training for veterans and other eligible U.S. Department of Veterans Affairs beneficiaries at UConn's Stamford campus, effective immediately.
University of Connecticut's School of Business and their component for non-credit programs, Connecticut Information Technology Institute (CITI), have been authorized to provide project management certification training under the provisions of Title 38 Section 3675, United States Code of Federal Regulation for Veterans program.
The Project Management Institute (PMI)® has designated CITI as a "Global Registered Education Provider (R.E.P.)" This signifies that CITI has met PMI's rigorous standards of quality curriculum and instruction for project management training.
CITI's project management curriculum includes certification training programs for project practitioners of all education and skill levels. The Certified Associate in Project Management (CAPM)® is a good entry-level certification for those who are new to project management. The Project Management Professional (PMP)® is the most important globally-recognized and independently validated credential for experienced project managers.
Course offerings related to these and other credentials are offered at CITI on a monthly basis. Research studies have proven that project management certifications can positively impact project manager salaries, and help them stand out to prospective employers in the marketplace.
All of CITI's Project Management Courses are approved for Professional Development Units, as well Education Development Units.
For more information, go to www.citi.uconn.edu or call (203) 251-9516.